#LandOfAbsurd: Zoo paints donkey to make it look like zebra
#LandOfAbsurd: Zoo paints donkey to make it look like zebra
Jul 27, 2018, 06:58 pm
2 min read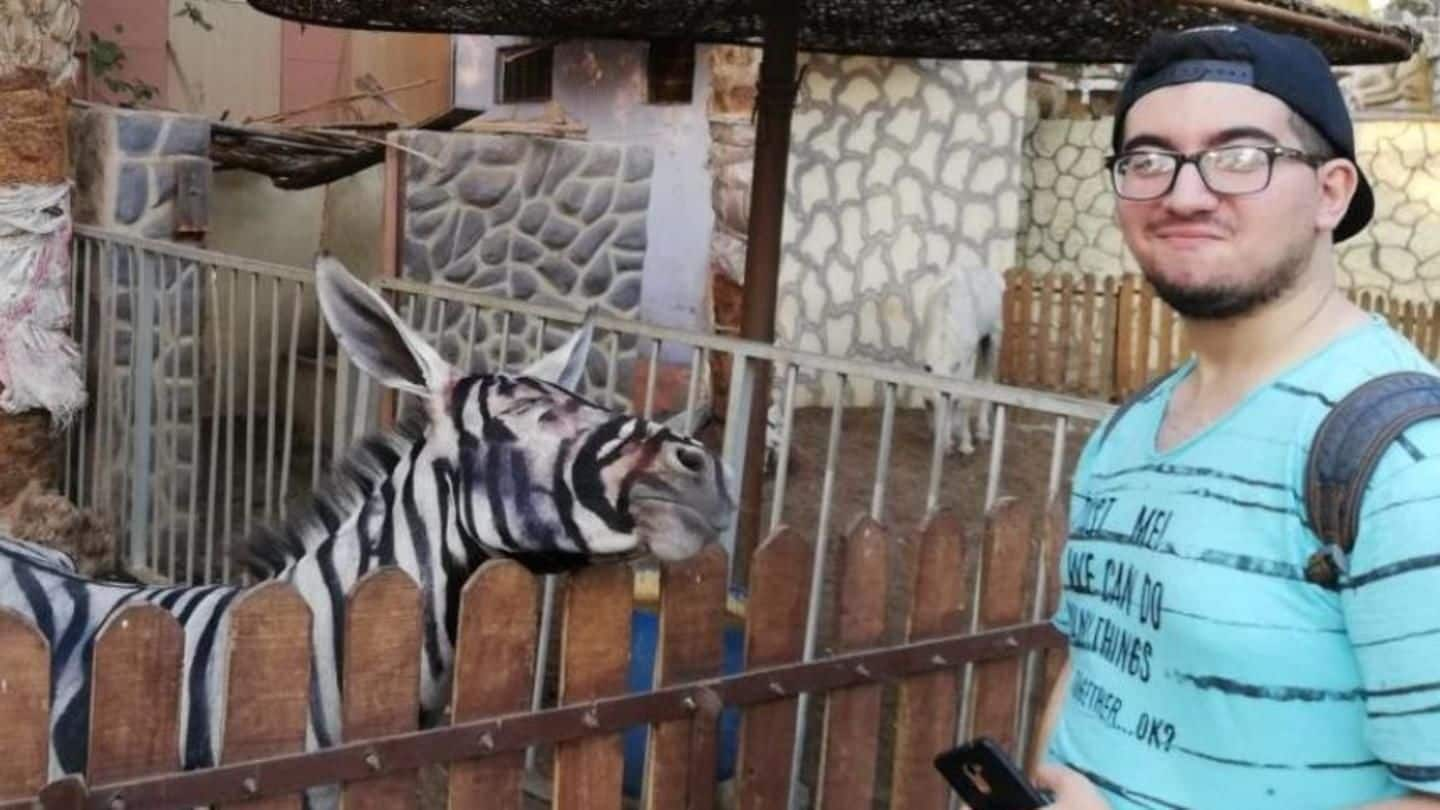 A zoo apparently painted a donkey like a zebra and assumed they would get away with it. But then they must have forgotten about the phenomenon of social media. After pictures from the Cairo International Garden park surfaced on social media, netizens were quick to slam the zoo. At the receiving end of flak, the zoo authorities have denied any shady 'change of animals'.
An Egyptian student clicked pictures of the 'unusual' zebra
The lid was blown off when an Egyptian student Mahmoud Sarhan visited the zoo. The zebra didn't look like one, so he clicked pictures and posted them on social media. Later, the student's claim was supported by wildlife biologist Alex Adams who said the pictures weren't of a zebra. Adams said the stripes of a zebra are always sharp, and they are never this short.
"The ears are rounded, not oblong and pointy, and of course zebras have black skin, answering that age-old question of them being black with white stripes," Adams added. However, the zoo director Mohamed Sultan denied the allegations and said all the animals were real. Well, Mr Sultan, it seems no one is really buying your defense, more so, after the images went viral.
Zoos have tried to fool visitors in the past too
The Cairo zoo may have got this idea from other similar establishments. In 2009, a Gaza zoo painted donkeys to look like zebras, while another one put stuffed animals on display to cope up with scarcity. In 2013, A Chinese zoo too attempted to fool visitors. It tried to show Tibetan mastiff dog as an African lion. But the fraud never lasted long.