Realme Watch 2 Pro Review: Budget fitness watch with GPS
Published on
Oct 01, 2021, 12:55 am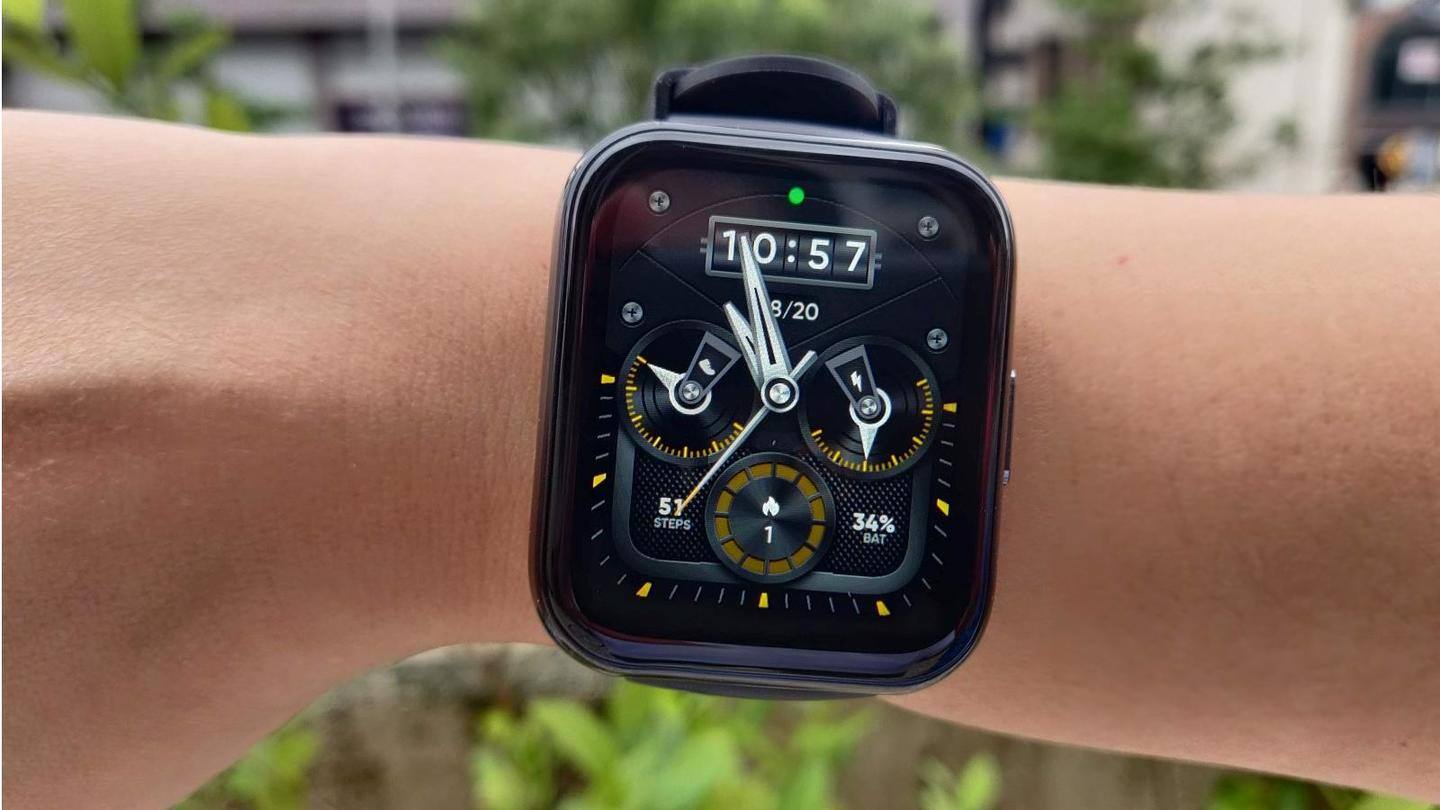 A few days ago we reviewed a fitness band with a larger than usual screen. Continuing on the same theme, we now have a budget fitness watch with a large display. Meet the Realme Watch 2 Pro from the company's latest generation of fitness watches that were released not too long ago. Other than the display, this fitness watch offers a bunch of useful features like built-in GPS, good battery backup, SpO2 sensor and more. The competition in the sub-Rs. 5,000 segment of fitness watches in India is cutthroat, and one would need something special to rise above the crowd. Time to figure out if the Realme Watch 2 Pro has what it takes to sprint ahead of the crowd.
Not too high on style, but comfortable to wear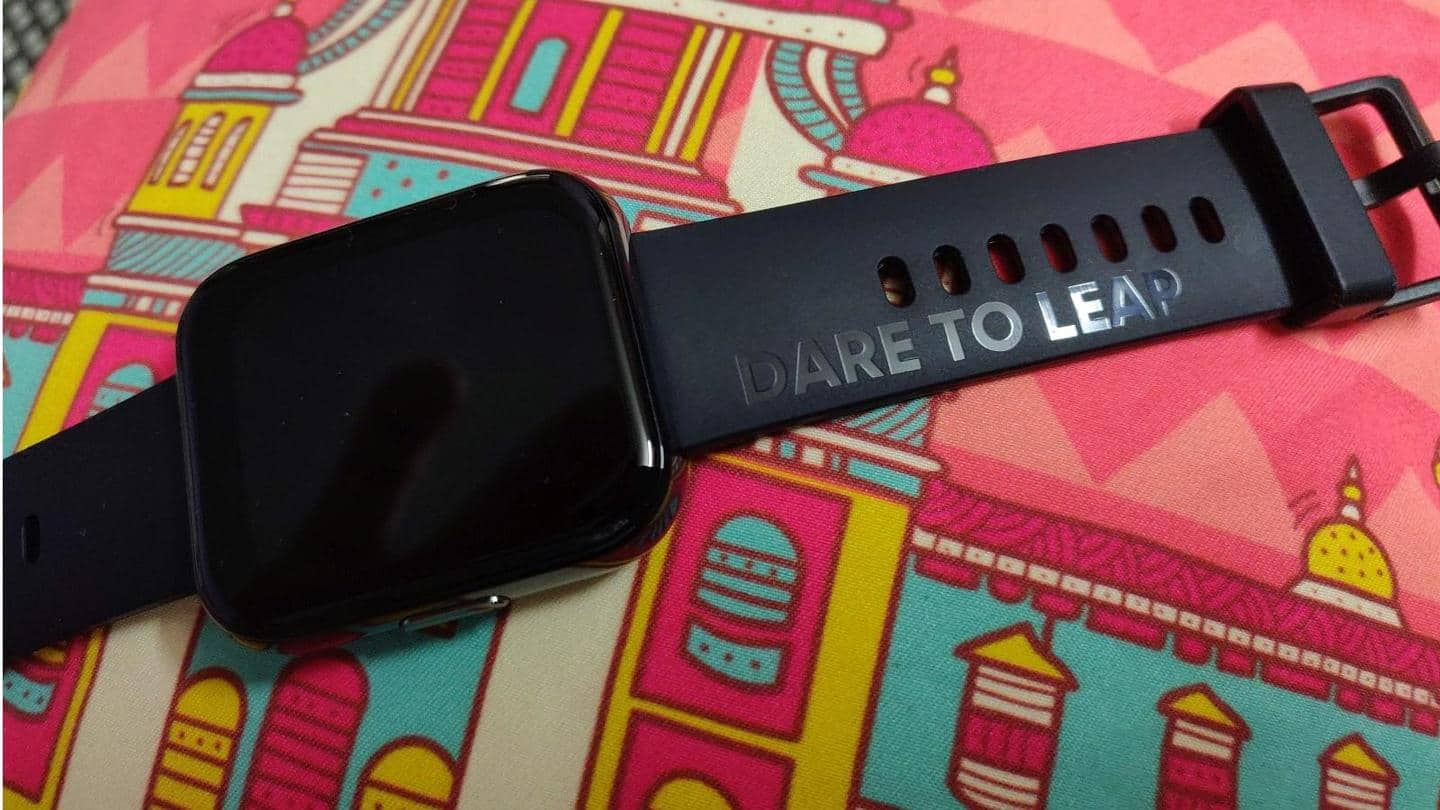 This watch sports a standard rectangular design (slightly more elongated); nothing offensive about it but nothing special either. The build quality is decent with the plastic body helping in keeping the weight in check. The watch weighs just 40gm with straps. The silicone straps feel comfortable around the wrist, and do not cause any skin irritation even after prolonged use. Another good thing here is the straps have standard 22mm width, and if you don't like the default black ones with 'Dare to leap' tagline, you can replace them with any third party straps of the same width. While I had no complaints about the build quality, the watch does look plasticky because of its glossy black finish. Probably a matte finish or a combination of matte and gloss would have looked more appealing in my opinion. It's a subjective matter though. The SpO2 and heart rate sensors are located at the back, along with the charging points. You get a solitary physical button on the right side that turns on the screen when pressed and also doubles up as a home button. That along with the touchscreen display let you access the UI and different functions of this watch. The larger display offers better readability.
Larger that usual display, but limited watch faces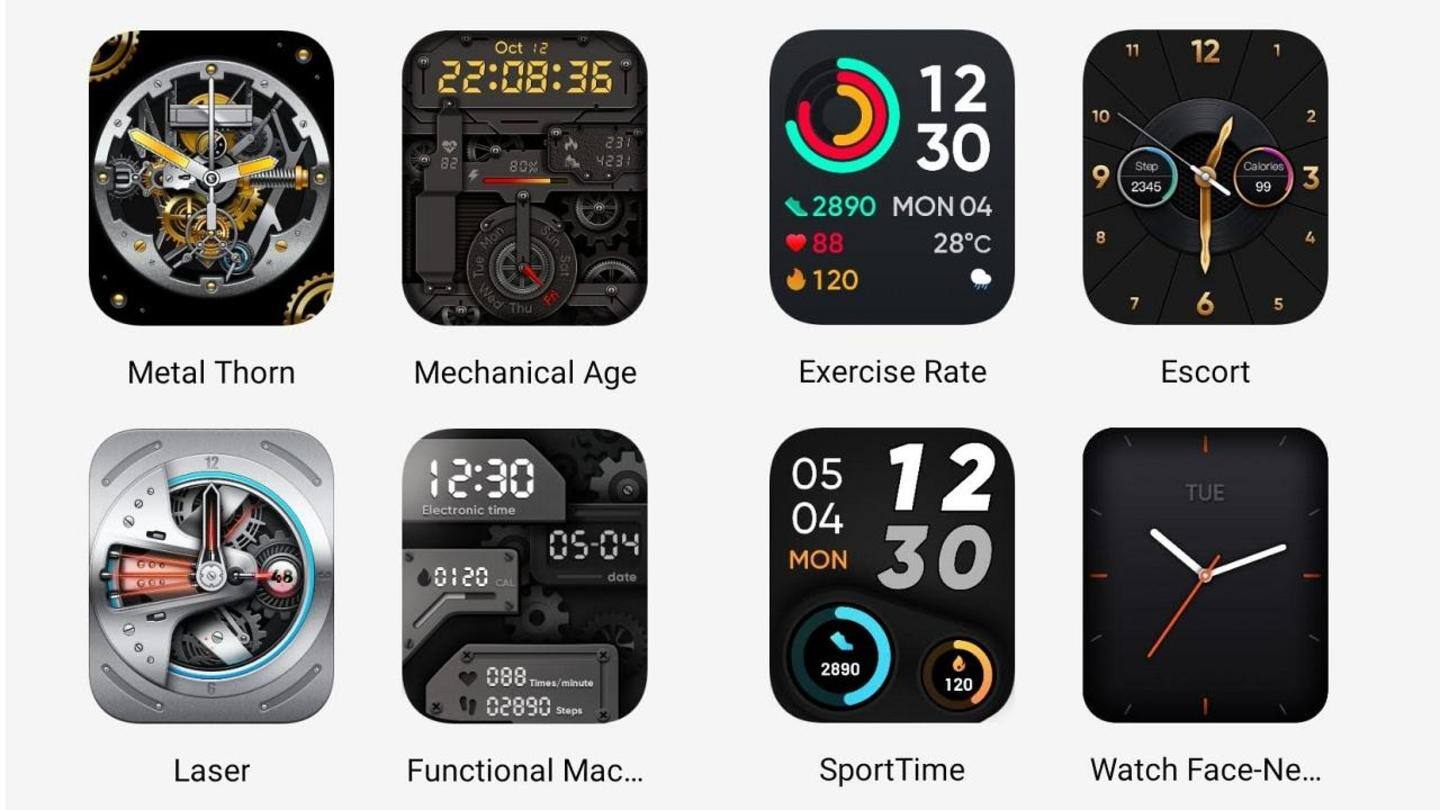 The Realme Watch 2 Pro has a larger than usual 1.75-inch touchscreen LCD screen with a resolution of 320x385 pixels. Despite not being an OLED display, the color reproduction is good, and text and animations look reasonably sharp on it. It would be foolish to expect performance similar to an AMOLED display, but it is perfectly acceptable for the segment, and doesn't look washed out like those on certain budget fitness watches. You get five levels of brightness, and level three works well when indoors. You need to take it at least a level up to four for better legibility under bright sunlight. As always, you either have to flick your wrist or press the physical button to turn on the display. Flick to wake is fairly sensitive and generally works with the first flick itself. You can switch off the feature when going to bed or schedule it to stay off at certain times to prevent the screen from glowing in the dark. While the display quality is fine, the company has skimped on scratch protection for the screen. There were a few small scratches on the screen within weeks of usage despite no untoward incidents during the course of testing. Another thing I did not like is the option to store just six faces on the watch. On top of that, you cannot replace two of the preloaded faces, leaving you with just four slots for watch faces of your choice. I would have preferred at least double of that. The watch face collection for the Realme Watch 2 Pro is decent, and more options get added over time. You can choose between digital and analog faces, and you also have options ranging from funky to creative. There are some animated options called Live Watch Faces, which do look interesting, but are fairly basic when it comes to the variety of information displayed.
Simple user interface, but companion app can be more detailed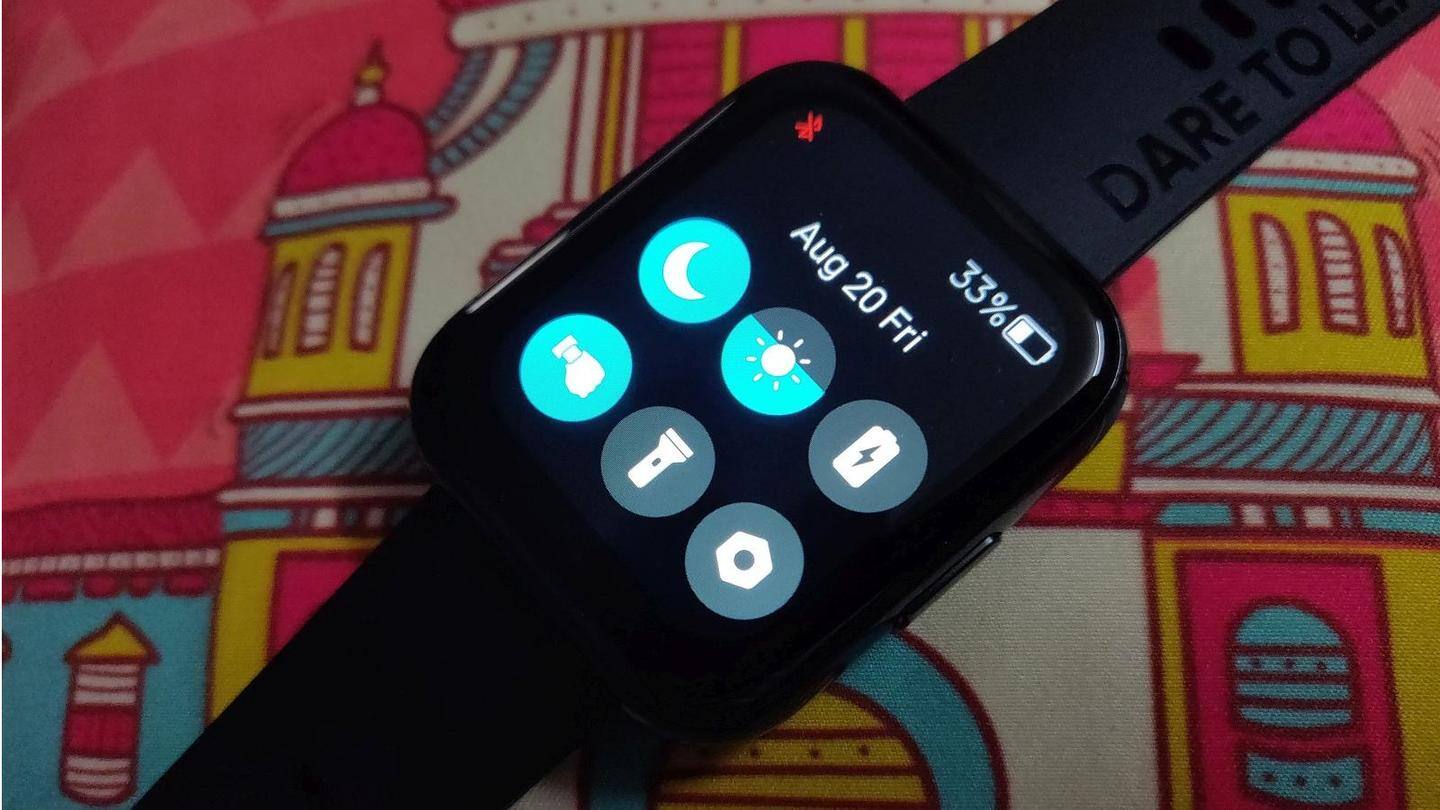 The watch UI is easy to use. All you have to do is swipe down for notifications, swipe up for apps library, right to access quick settings and left to see the widgets that you choose from the app. You can choose from daily activity progress, heart rate info, sleep data, weather updates, music playback and more. Within a menu, swiping right takes you back to the previous screen. Pressing the physical button takes you to the home screen directly from anywhere. All functions of the watch are neatly listed in the app library with the necessary text. The UI and transition effects are smooth and lag free, like the sedentary reminder when you are stationary for too long. Similar to most RTOS-based watches, you cannot install any additional apps, which is standard in this segment. The companion app does give you a handful of customization options, and as I just mentioned, one can choose from a bunch of widgets to be displayed on the watch screen. Speaking of companion app, you need to install the Realme Link app on a phone or tablet and sync this watch with it. While the app is easy to use, it can do with a few tweaks and upgrades. Despite it being a unified app for all Realme AIoT devices, the Health tab can be placed inside the Watch 2 Pro window, rather than outside. Same goes for the watch face library. Realme also needs to provide a more detailed breakdown of workouts with a few extra parameters. While the current options are acceptable for beginners, a few extras won't hurt, and may appeal to a higher segment.
Built-in GPS, satisfactory performance but not swim-proof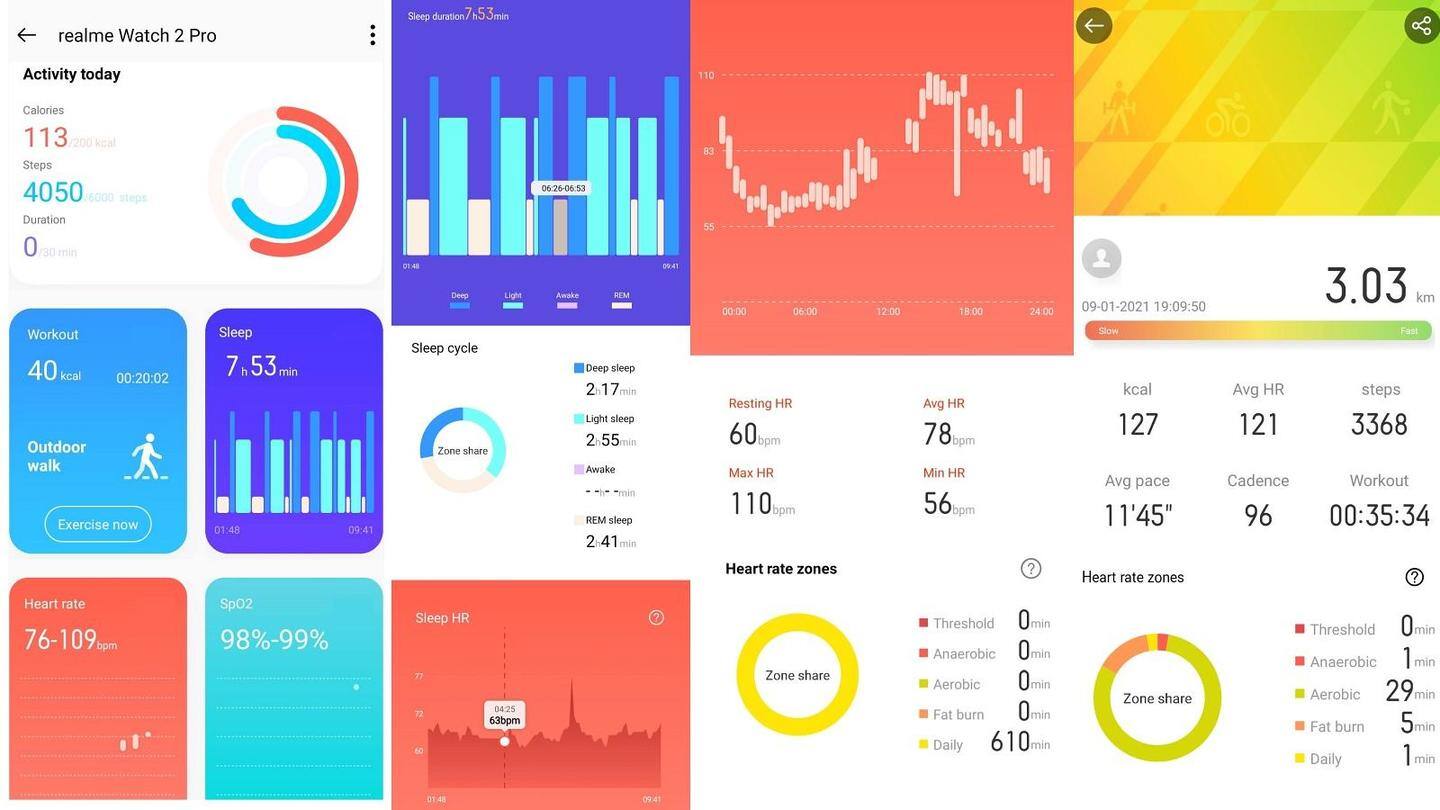 The Realme Watch 2 Pro has a built-in dual satellite GPS sensor, which is a welcome addition in this segment. So you may leave your phone at home during your walk or run. A GPS lock is obtained in about 30 seconds when in the open and the connection stays strong as long as you are outdoors. The battery drain isn't too high either with an hour long use of GPS consuming about eight to nine percent of the battery. The company claims that this watch can monitor up to 90 different fitness activities ranging from the usual walking, running, cycling to strength training, elliptical and even popular sports like cricket, table tennis, badminton, football etc. Some activities have an indoor option too that can be used when it's hard to get a GPS lock. The watch's PPG heart rate sensor can do real-time heart rate monitoring throughout the day, which helps in better tracking of your fitness activities. One key activity this watch cannot track is swimming. The Realme Watch 2 Pro has an IP68 rating, which is good enough to protect the watch from immersion in about meter deep water for up to 30 minutes, but doesn't make it swim-proof. Two more features missing here are stress monitoring and menstrual tracking. Outdoor walks or runs with GPS on have a 5% margin of error (acceptable for the segment) and a little extra distance gets added to the total. Mathematically speaking, that's 50 extra meter per kilometer. Sleep tracking works well with the watch monitoring the duration of different stages like deep sleep, light sleep, REM and awake time. The SpO2 sensor does a good job and provides accurate readings as long as you keep your hand steady for 30 seconds. You know this oximeter is not meant to replace clinical instruments. More details of your fitness activities can be found in the Realme Link app.
Good battery life, limited smart features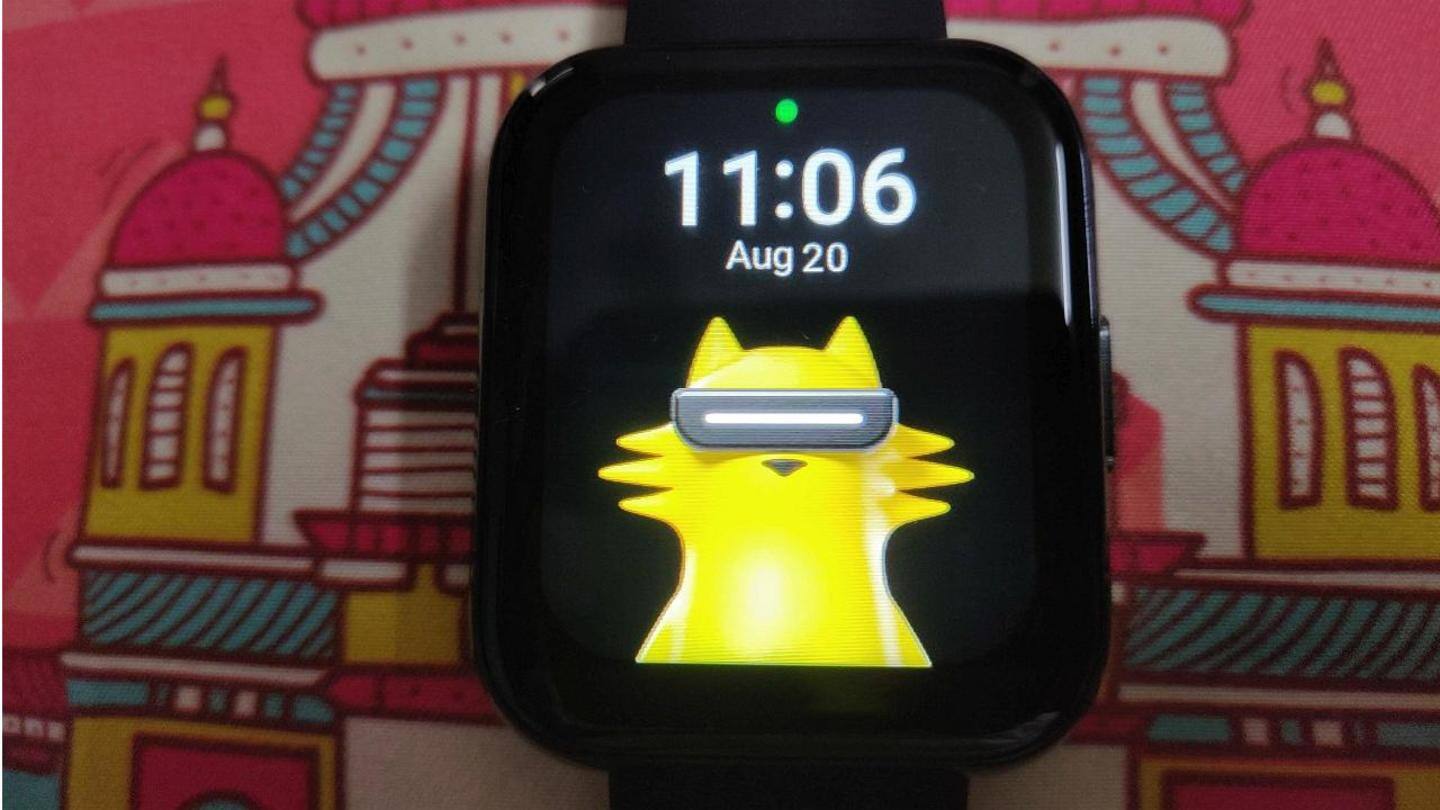 Beyond fitness features, the watch offers a few more tricks that include music controls to adjust the audio playback on the phone without pulling it out, remote camera shutter and ability to control certain Realme AIoT devices among other things. The watch also shows incoming call alerts that you can either silence or reject, but not answer. Notifications and messages from the apps on your phone that you permit are pushed to the phone screen. The messages are legible on the sizable watch screen, but you cannot reply back. Realme quotes an ambitious battery life figure of 14 days on the Watch 2 Pro, and it is pretty much on the money. I did manage to get close to two weeks of battery backup with screen brightness set to three most of the time, notifications limited to SMS and email, a little over 2.5 hours of fitness activities per week, four hours of cumulative GPS usage, real-time heart rate monitoring on, two oximeter readings per day and four nights of sleep tracking during the testing period. That's impressive battery life for a fitness watch. To put things into perspective, its main competitors, Redmi Watch and Amazfit Bip U Pro manage less than half of that in the battery department with similar usage. The figure may vary for you a bit if your GPS usage is on the higher side or if you wear it to bed every night. But you still wouldn't have to go looking for a charger in less than 10 days in most cases, which is not bad at all.
Affordable and feature-rich watch that offers good value for money
The Realme Watch 2 Pro sells for Rs. 4,999 with a one year warranty. For that price, you get a watch with a larger than usual display, a wide variety of fitness tracking, built-in GPS, solid battery life and satisfactory overall performance. It isn't the most stylish smartwatch around, but then there aren't too many under Rs. 5,000 that look significantly better. This watch does miss out on a couple of key features like stress monitoring and 5ATM water resistance that would make it swim-proof. Barring those, it offers plenty for your money. Of the two competitors that I mentioned earlier, the Realme Watch 2 Pro is superior to the Redmi Watch in almost every aspect. The Amazfit Bip U Pro does have a couple of extra tricks up its sleeve. You get a better companion app, stress monitoring and you can take it along for a swim in the pool. However, you will have to make do with a smaller display and week long battery backup. Lastly, if you do not need GPS and are looking for something sleek with a similar battery life figure, you may consider the Huawei Band 6 that we reviewed recently. It has a decent sized AMOLED screen, more feature-rich companion app and costs a few hundred bucks less. Choose one based on the features that are most important to you.
Realme Watch 2 Pro Review synopsis
Review:
Realme Watch 2 Pro may not score high on style quotient but is a solid all-round package that includes most of the key features one can hope for in a budget fitness watch, barring a couple.
Good Stuff:
Lightweight and comfortable to wear
Larger than usual display
Built-in GPS, SpO2 sensor
Variety of fitness tracking options
Fairly reliable fitness and sleep tracking
Bad Stuff:
The watch body feels plasticky
Display isn't scratch resistant
Very few watch faces can be stored on the watch
No stress monitoring, menstrual tracking