Dizo GoPods D TWS Earbuds Review: Should you buy them?
Published on
Aug 26, 2021, 03:16 pm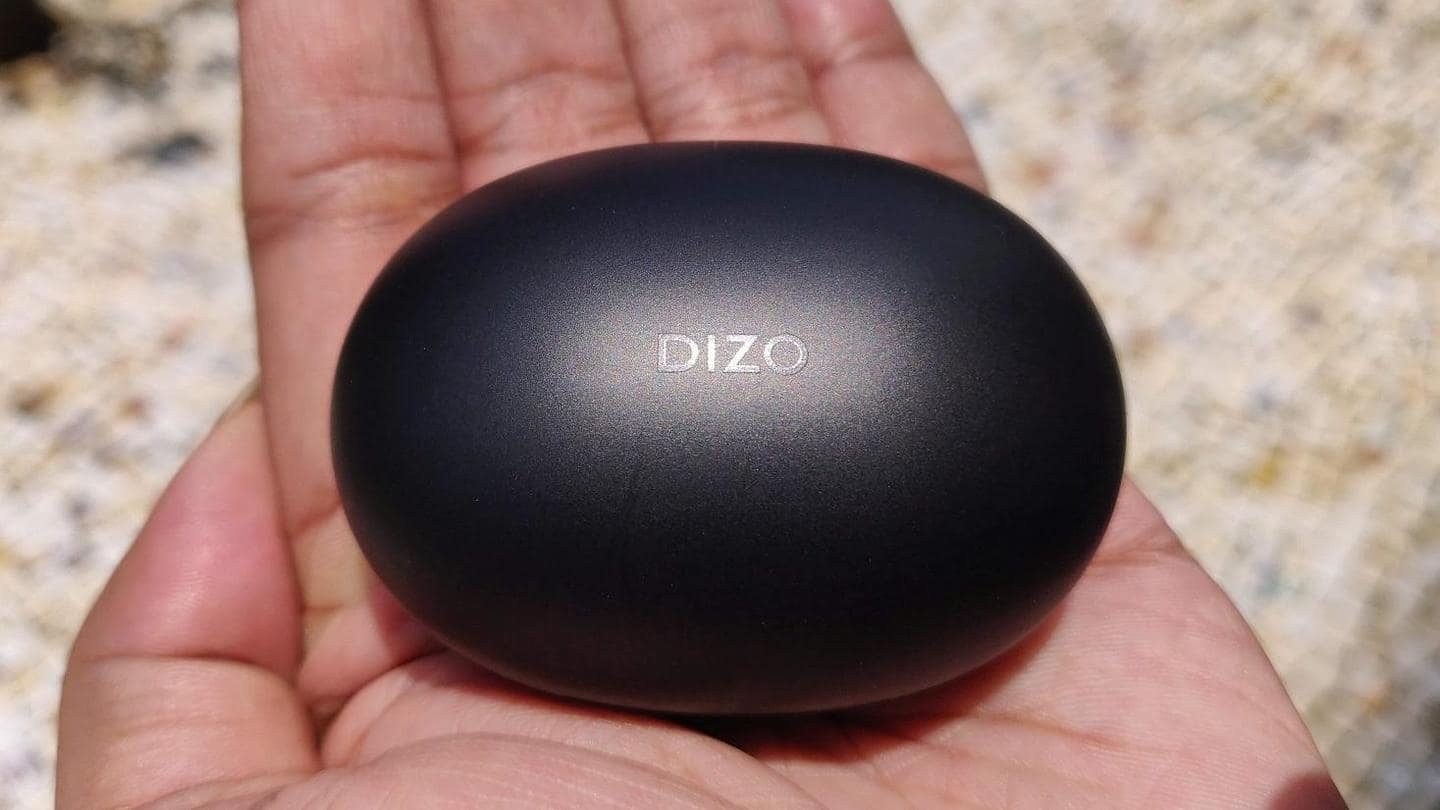 Dizo is Realme's new sub-brand they recently unveiled to cater to budget-conscious buyers. Not that Realme has done badly in the budget audio segment so far, with their Buds Wireless series neckbands and Buds Air 2 true wireless (TWS) earbuds offering impressive features and excellent value for money in the respective categories. But, now the company intends to focus on an even lower price band with Dizo. They launched a couple of wireless audio products priced close to Rs. 1,500, including a pair of TWS buds, which we have for review today. Say hello to the Dizo GoPods D!
Polished looks and even better in-ear fit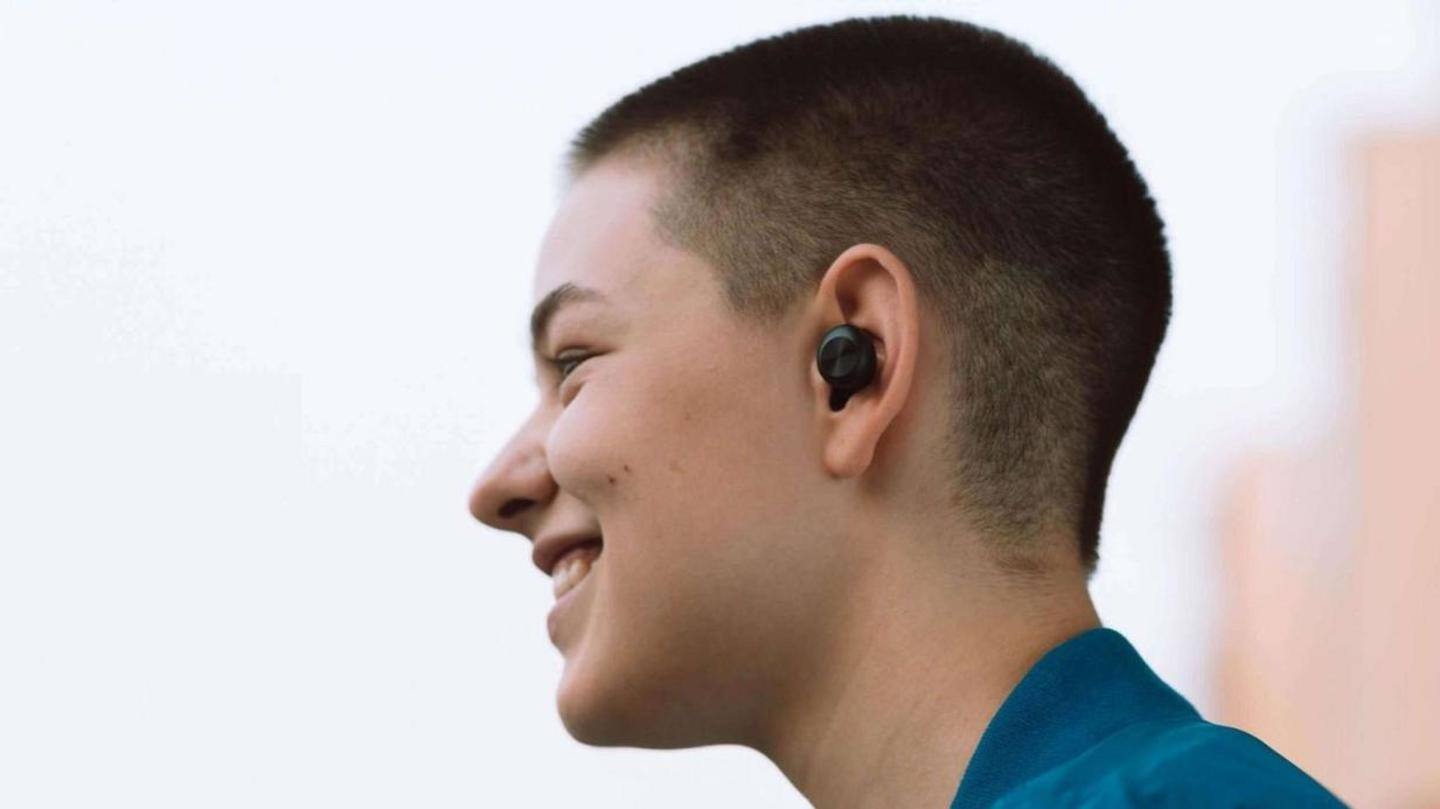 The Dizo GoPods D look quite similar to the Realme Buds Q2, sans the flashy touch zones. The shape of the buds is almost identical, and the same goes for the egg-shaped charging case. The multi-colored glossy touch-enabled zones at the back are replaced by a more sober matte finish with fine concentric circles. Of course, you do not get active noise cancellation here as on the Buds Q2, but perhaps, that's asking for too much at this price-point, at least for now. Touch controls in this budget itself is a neat addition, and more so because they are perfectly responsive. The build quality of the product is quite good with an even matte finish and no rough edges. Though the design isn't striking, it doesn't feel cheap at all. Even better, the buds fit snugly in the ears and offer more than decent passive noise isolation with the pre-installed medium-sized silicone tips (in my case). There are two more pairs of tips in the bundle in case medium is not the right size for you. The buds do not stick out of the ears and stay put even during jogs. I will go to the extent of saying that the fit is better than several buds twice as expensive.
Impressive features that you rarely get at this price-point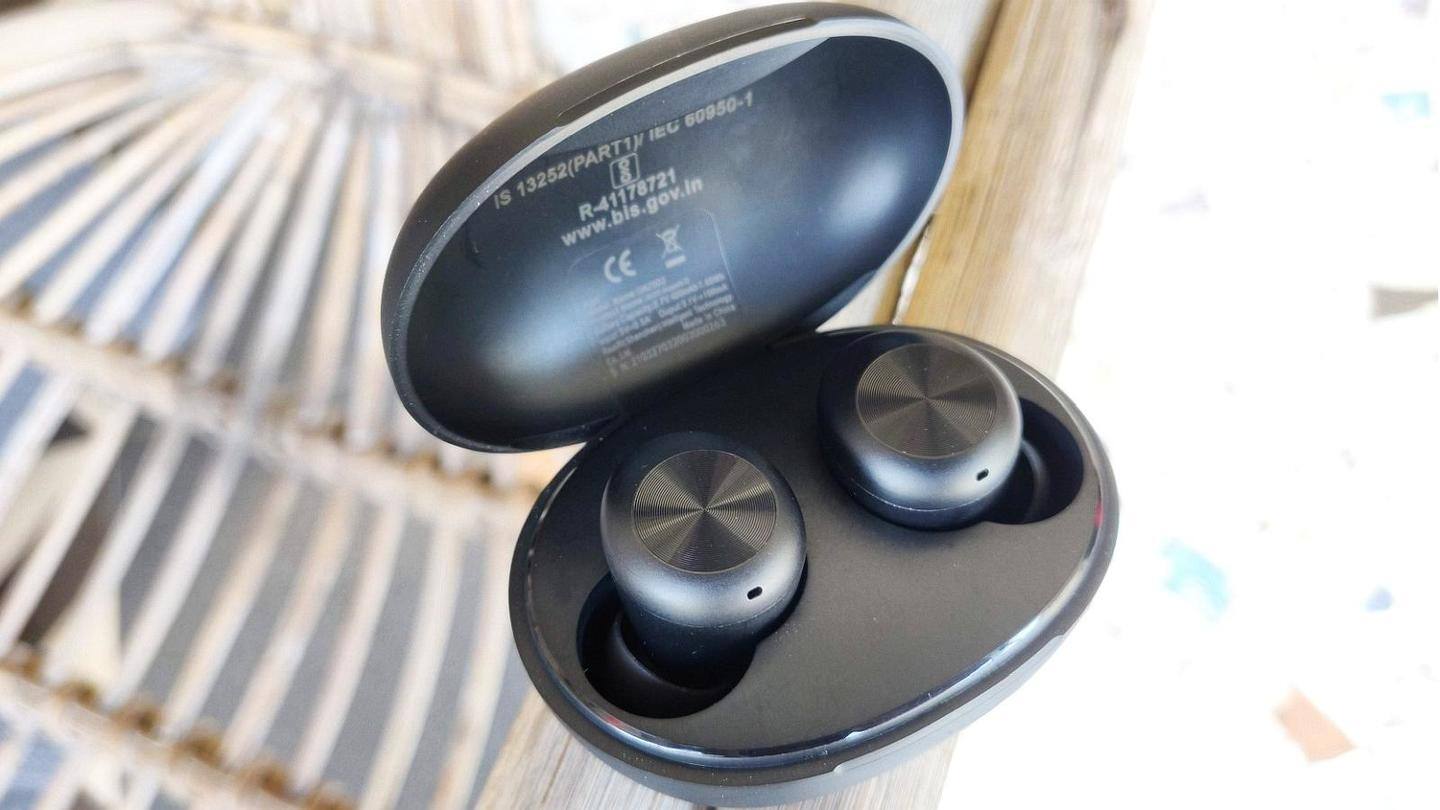 Not only do you get touch controls on the Dizo GoPods D, but they are programmable too through the Realme Link app. I cannot think of any other TWS buds under Rs. 2,000 that offer you that luxury. You can choose to assign play/pause, previous/next tracks, voice assistant or nothing to double-tap, triple-tap or touch and hold. However, one cannot assign volume up or down function to any of the gestures. Meanwhile, touching and holding both buds simultaneously lets you toggle gaming mode (110ms low latency mode) on and off. One smart decision on the company's part is to not have the single touch/tap gesture perform any function. That eliminates unintended actions when trying to adjust the buds. The Dizo GoPods D are Bluetooth 5.0 compliant and have support for only the SBC codecs. There is no support for Qualcomm's aptX, which is extremely rare in this budget anyway. The earbuds have IPX4-rated moisture resistance, so they can survive a bit of sweat, but avoid dropping them in a puddle or washing them under a tap. The wireless range is standard with the buds maintaining a stable connection at 10 meters with clear line of sight, and a little over half of that with a concrete wall in between them and the source device. No complaints there!
Will please bassheads, but extremely bass-heavy for the rest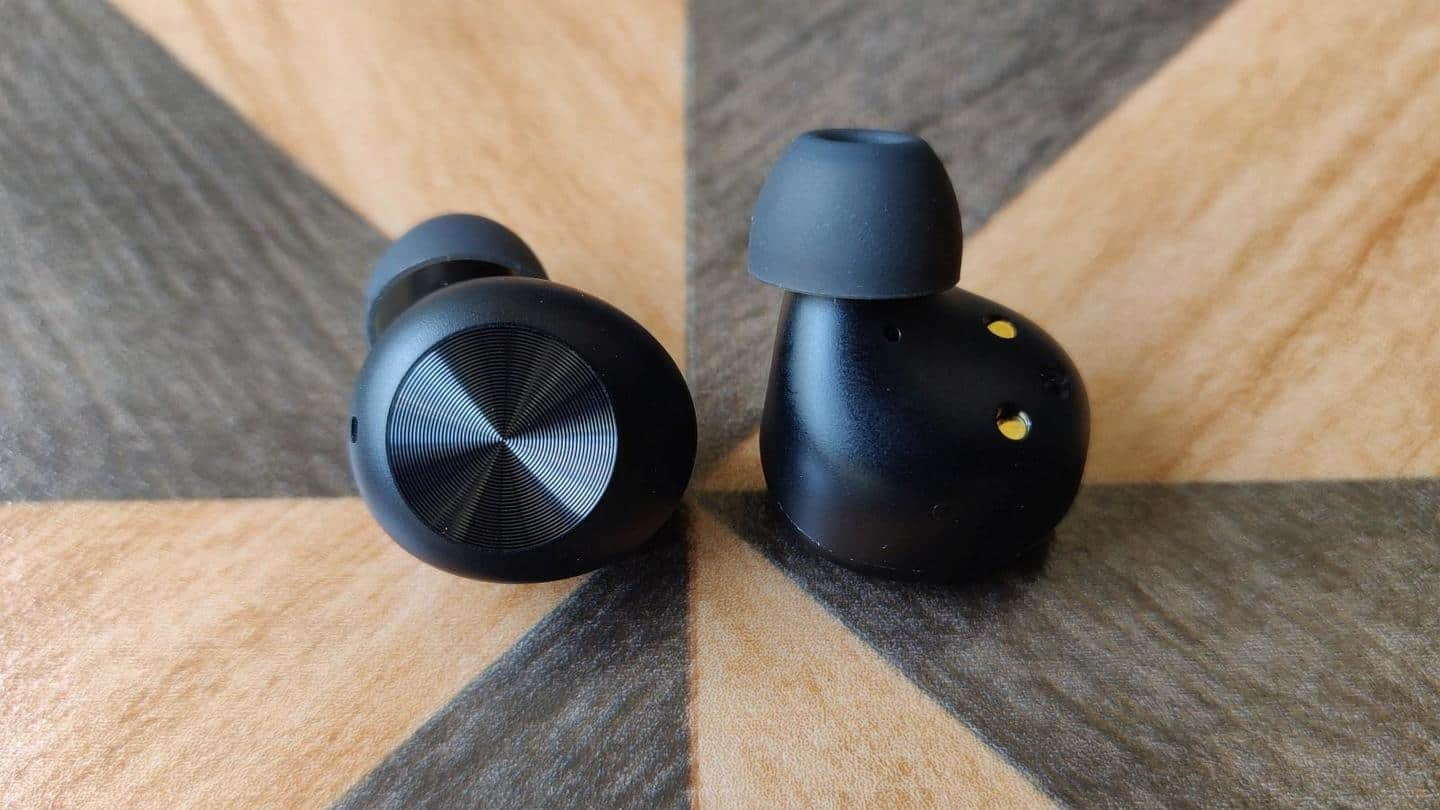 The Dizo GoPods D are fitted with a 10mm dynamic driver each, and the sound output is predominantly bass-heavy. The buds get sufficiently loud at 65 to 70% volume. The sound quality is perfectly acceptable for this budget, as there are a lot of takers for the extra bass in this segment. At the same time, you won't have too many audiophiles sniffing around in this space. While low-end frequencies are noticeably boosted here, the highs are well tempered and offer a good amount of sparkle. The mids do suffer due to the abundance of bass with significant auditory masking in bass-heavy tracks. The vocal clarity is still fine, but certain sounds toward the lower end of the midrange spectrum are overly suppressed, and the instrument separation isn't the greatest here. The soundstage is just about acceptable with average detail in audio. But let's not forget that this is an extremely affordable pair of TWS buds, and certain shortcomings of the output can be overlooked. Also, they sound better than most TWS buds that sell around the Rs. 1,500 mark. Just like the touch gestures, the sound profile can also be modified using the Realme Link app. You get three sound presets -- Bass Boost+, Dynamic and Bright. The Bright mode makes it overly treble-heavy and often sounds sibilant. If for some reason you find the bass in the GoPods D inadequate, you can try the Bass Boost+ mode for an even more bass-heavy sound. For most of us, it's best to stick to Dynamic profile for a semblance of balance.
Pretty good for calls, decent battery backup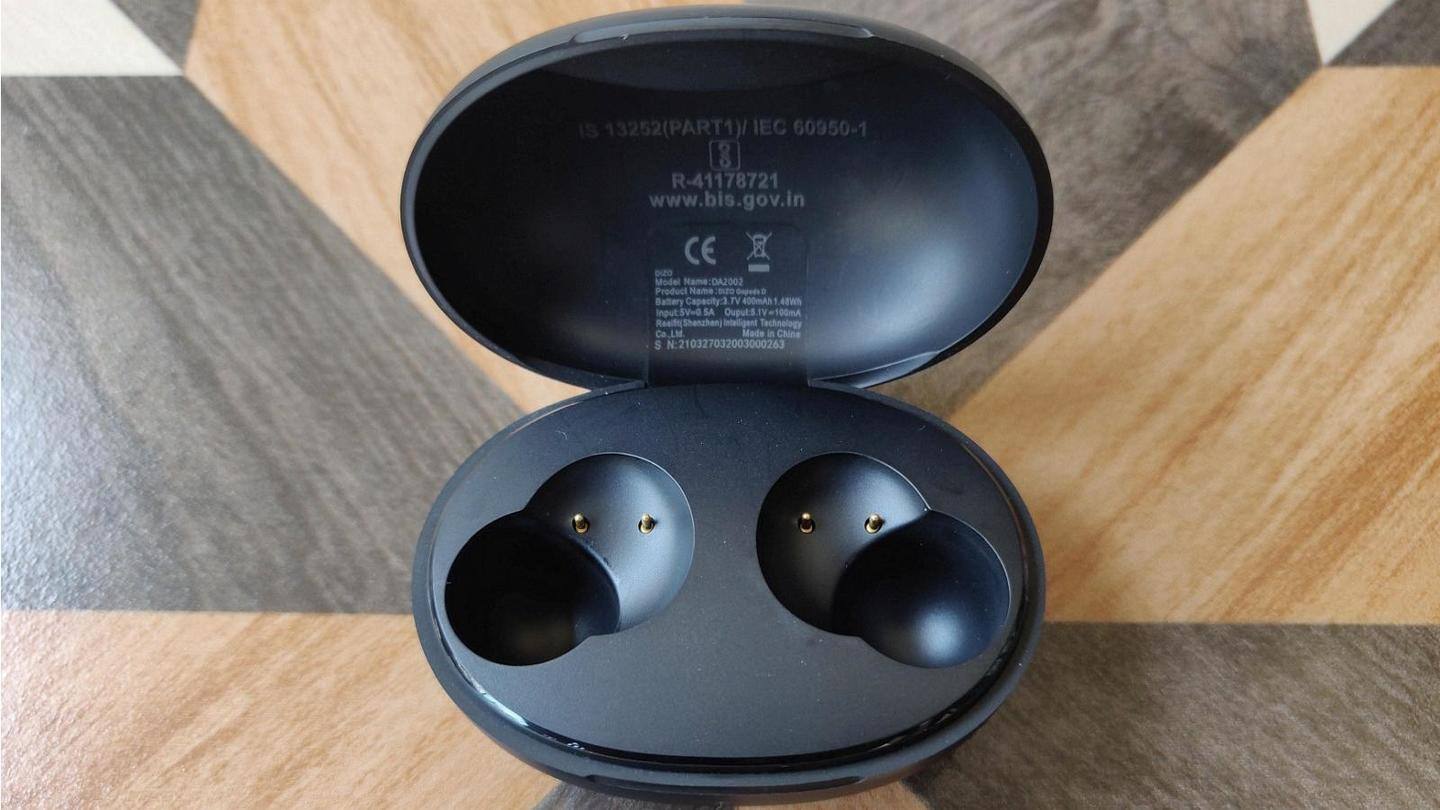 The call quality on GoPods D is surprisingly good. People on either end of the call are clearly audible to each other irrespective of whether you are indoors or outdoors. Even when outdoors, the microphones do a good job and very little ambient noise seeps through, which is quite impressive for budget wireless earphones. The battery backup on the Dizo GoPods D, though not stellar, is pretty decent. The earbuds and charging case combined clock a little over 17 hours of playback. The buds manage to last for four and a half hours on a full charge at 65% loudness, which is slightly below par. The charging case can charge them thrice more before you need to charge the case itself. Speaking of the charging case, there are a couple of minor issues that I would like to address. Firstly, it has the older Micro USB port for charging instead of the newer USB-C, which I prefer to see on every product launched in 2021. Secondly, though there is a tiny LED on the case, it glows only when charging. At other times, it stays off, and thus there is no way of knowing even the approximate amount of charge left in the case. Charging time is not a problem, as it takes less than 90 minutes to charge the case and buds fully.
Good value for money product that should impress the masses
The Dizo GoPods D are priced at Rs. 1,599 with a one year warranty, and they often sell for a couple of hundreds less during online sales. They may not be the greatest sounding earphones under Rs. 2,000, but they do offer some impressive features that are hard to find in this budget. You would be hard pressed to find another pair in this budget that sounds as good, let alone one with features like programmable touch controls through a companion app. Speaking of options, this segment is expected to get crowded later this year, with a lot of brands eyeing this space. As of now, a couple of options come to mind. Firstly, the Redmi Buds S, which sounds better than the GoPods D, but you will have to make do with physical buttons (no touch controls) and at least 25 percent lower battery backup. The second option, for a few hundred bucks more, is the OPPO Enco W11 for more detailed sound but with less bass. The W11 has touch controls, similar battery backup and a USB-C port too.
Dizo GoPods D TWS earbuds review synopsis
Review:
Dizo GoPods D may not be the best sounding earphones around, but they do offer some impressive features that are rare in this segment.
Good Stuff:
Above average sound quality
Comfortable to wear, good in-ear fit
Programmable touch controls
Decent battery life; over 17 hours with charging case
Bad Stuff:
Micro USB charging port (instead of Type-C)
No volume control on the buds
Lack of charge indicator on case