Fisker will launch its all-electric Ocean SUV in India also
Fisker will launch its all-electric Ocean SUV in India also
Jan 06, 2020, 07:54 pm
2 min read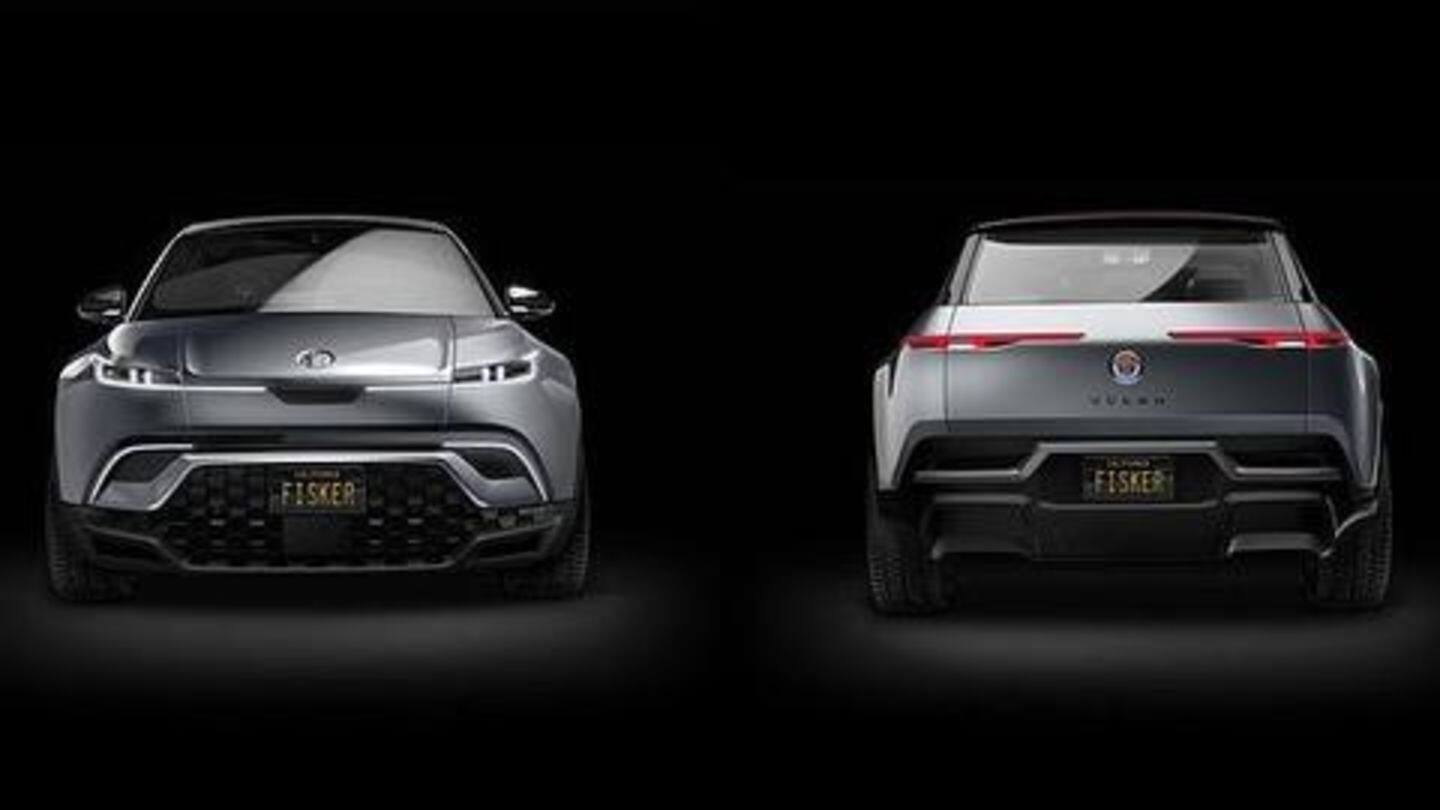 American luxury carmaker Fisker Automotive has unveiled its first-ever fully-electric SUV, the Fisker Ocean, just recently. The premium car is touted to offer a range of around 480km and can accelerate from 0-100km/h in about three seconds. It will go on sale in the US late next year and is destined to arrive in India as well. Here's our roundup.
Fisker Ocean: At a glance
The Fisker Ocean features a muscular-yet-sporty stance with a profile that looks a lot like Volvo XC40, thanks to the prominent wheel arches, sharp-looking alloys, and SUV-like proportions. It also sports sleek LED headlights that run through the middle of the sloping frunk (front truck) and similar taillights which extend from the end of the rear wheel arches to the center of the boot.
Inside the cabin, the Fisker Ocean has a minimalistic dashboard design, featuring a large touchscreen sitting in the center and a digital instrument console. The company will also add a heads-up display which will display lyrics of songs in Karaoke mode. There's also an interesting 'California mode', wherein all the windows, rear windscreen and the sunroof will roll-down at the touch of a button.
The Fisker Ocean is powered by an 80kWh battery that is claimed to offer a range of 480 kilometres. The exact power figures are yet to be announced but the company says the SUV can sprint from 0-100 km/h in about three seconds.
The Fisker Ocean comes at a starting price of $37,499 (around Rs. 27 lakh) and interested buyers can pre-order the emission-free SUV for a refundable token amount of $250. It will go on sale in US late next year followed by a launch in Europe and China in 2022. The Ocean will also arrive in India but not anytime soon (perhaps by 2025).