Lamborghini reaches 400 sales milestone in India; records 86% growth
Lamborghini reaches 400 sales milestone in India; records 86% growth
Mar 29, 2022, 10:33 am
2 min read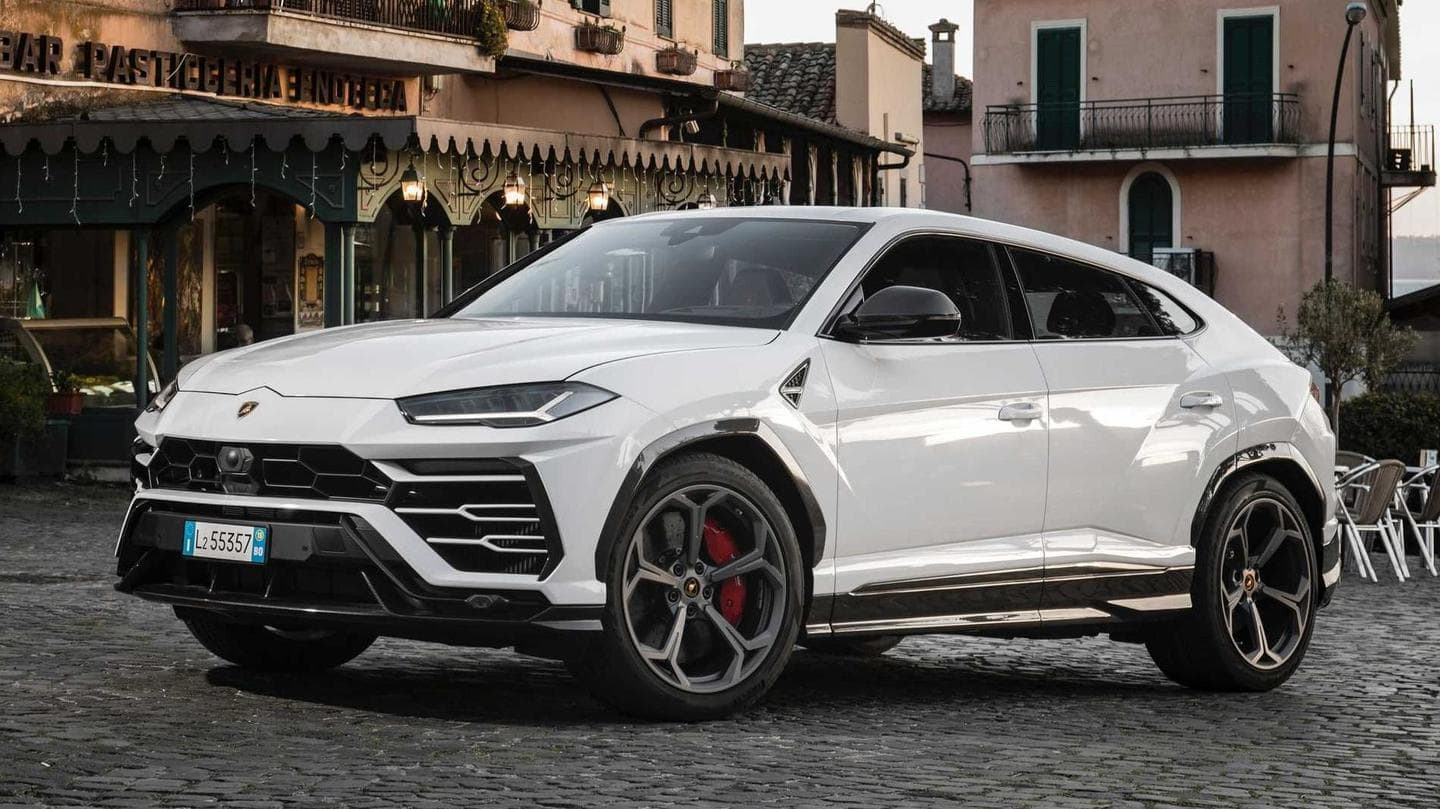 In a proud achievement for Italian automaker Lamborghini, 400 cars of the company have been delivered in India since it began operations here in 2007. The brand registered a growth of 86% in 2021 and the Urus remains its bestselling model. Thanks to the phenomenal sales, the company has outdone rivals such as Ferrari and Porsche in the luxury car segment.
Why does this story matter?
The rapid growth and high sales volume for Lamborghini in India are indicative of the demand for luxury cars among high net-worth individuals.
As the economy continues to grow, the demand for such vehicles will also go up. The 86% market growth recorded by Lamborghini is a noteworthy feat, especially at a time when we are getting out of the shackles of COVID-19 lockdowns.
Around 100 Urus SUVs were sold in 2021
In 2021, Lamborghini retailed 300 luxury cars in India, thereby reaching a new sales landmark. Of these, roughly 100 units belonged to the Urus, which is one of the fastest SUVs in the world. It should receive a facelift model here later this year. The brand also sells Huracan sports car in India that is offered in EVO, EVO RWD Spyder, and STO versions.
'Customers will get platforms to feel the Lamborghini experience'
Commenting on the occasion, Lamborghini India chief, Sharad Agarwal said, "We are pleased to announce the achievement of 400 Lamborghinis in India and mark the experience with this milestone achievement along with our customers who have supported us in this journey." "We will continue to offer platforms so that our customers are able to experience the values that define the Lamborghini brand in India."
The company clocked an all-time high turnover last year
Lamborghini had reached new heights in terms of sales and profits in 2021. Last year, the brand reported a turnover of €1.95 billion which is 19% more than the figures from 2020. Globally, it delivered 8,405 cars in 2021, which marked a 13% rise over the 2020 figures. The US, China, and Germany are its biggest markets, while the Asia-Pacific is an emerging one.