Baiyappanahalli triumphs Kempegowda, becomes Bengaluru's busiest metro station
Baiyappanahalli triumphs Kempegowda, becomes Bengaluru's busiest metro station
Written by
Pallabi C Samal
May 22, 2018, 07:02 pm
2 min read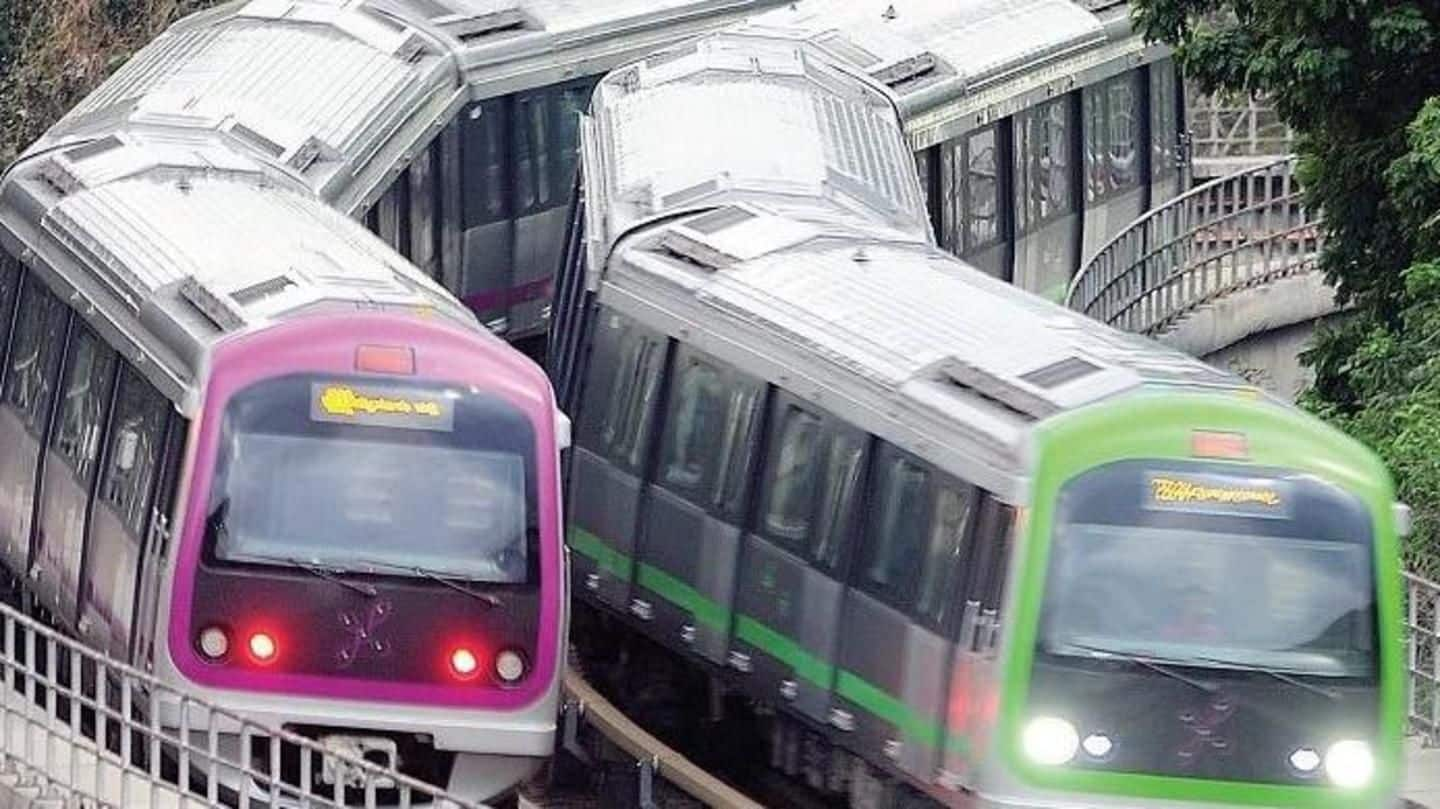 In just 7-years, Bengaluru's Namma Metro registered a whopping 12-times increase in daily ridership, with Baiyappanahalli scoring the maximum daily footfall at 28,300 passengers. Baiyappanahalli is an unsurprising winner because of three reasons: its proximity to IT hubs in Whitefield, ITPL and Bellandur as well as to a railway station, and it's a terminal. Peenya-Industry has lowest daily-ridership, indicating manual laborers' preference for buses.
First phase got completed, ridership shot up: BMRCL officials
BMRCL officials attribute this increase to the completion of first phase. "With enhanced capacity of trains and work on to build a bigger network, the trend can only consolidate," said Mahendra Jain, BMRCL MD. After Baiyappanahalli, the next busiest stations are Kempegowda Majestic station (27,500), Indiranagar (17,700), Yelachenahalli (16,000) and MG Road (14,900). The tenth busiest station is Rajajinagar with daily ridership of 9,671.
Most blue-collar workers have monthly bus passes
Peenya is an industrial area and the workers there belong to the blue-collar category, explaining why Peenya Industry has low daily ridership. Most of these workers have monthly bus passes, which weigh lightly on their pockets compared to metro fares. After Peenya Industry, Peenya, Deepanjali Nagar, Kuvempu Road, Lalbagh and Yeshwantpur Industry are the next stations having low daily ridership.
Commuters demand FOB near Baiyappanahalli to ease traffic congestion
All is not good news, however, for Baiyappanahalli metro station. The terminal station contributes to heavy traffic congestion, as people from KR Puram, Whitefield, ITPL and Ramamurthy Nagar prefer to drive instead of taking feeder buses till the metro station. This causes bottlenecks on Old Madras Road and hence, there is an increasing demand for a foot over-bridge in front of Baiyappanahalli station.