Blanket-ban on smoking in Bengaluru's bars, restaurants, pubs soon
Blanket-ban on smoking in Bengaluru's bars, restaurants, pubs soon
Written by
Pallabi C Samal
Aug 30, 2018, 11:12 am
2 min read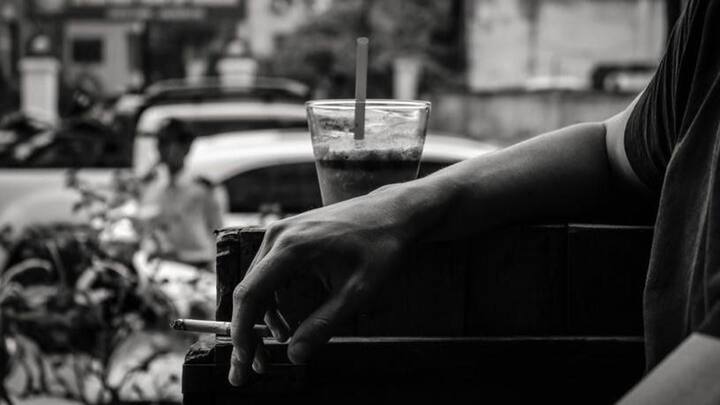 Soon pubs, restaurants, cafés and bars in Bengaluru will have a blanket ban on smoking, as per a Bruhat Bengaluru Mahanagara Palike (BBMP) circular. It also says any eatery with a seating capacity of over 30 must create designated smoking zones/rooms. No food, beverage, chairs, tables, match-boxes or even ash trays would be provided in these zones as these are "acts of encouraging smoking", said BBMP.
The designated zones will require NOC from BBMP
For creating the designated zones, as is seen at airports, the owners of the establishments will require NOC from the BBMP Tobacco Control Cell, which was set up under the civic body's health wing. The circular also mandated removal of the illegal smoking areas from the pubs, clubs and bars and restaurants, failing which they will be penalized and their trade licenses seized.
'Circular issued for preventing health risks of patrons, eatery staff'
The BBMP had held a council meeting on August 28, in which the circular was framed, keeping in mind the health risks "of the staff working in restaurants and bars and customers especially women and children." Mayor R Sampath Raj said that "there's no safe-level of second-hand smoking," so this step was needed. He hopes the "hotels and bars associations will welcome this initiative."
But, does the ban curb individual's freedom?
The mayor's hopes may get dashed as Deepak Batavia, Church Street Shop Owners Association President, has criticized the circular. "It's not something that they decide and expect people to act upon it immediately," he said, adding, smoking is used as mode of relaxation by people, "but the new move can't completely be accepted as it does to a certain extent impose on individual's freedom."
Some who had earlier supported the ban are now irked
Meanwhile, G Honnagiri Gowda, President, Karnataka Wine Merchants' Association, said many hoteliers have already imposed it, though a blanket ban can't be implemented suddenly. The government should instead show enthusiasm towards stopping manufacturing and sale of tobacco products, he remarked. Notably, it was Gowda, who had said earlier that he'll support the ban as when a customer smokes, "it becomes a nuisance for others."