Karnataka: Cash worth Rs. 2.3 crore found inside spare tire
Last updated on
Apr 21, 2019, 03:23 pm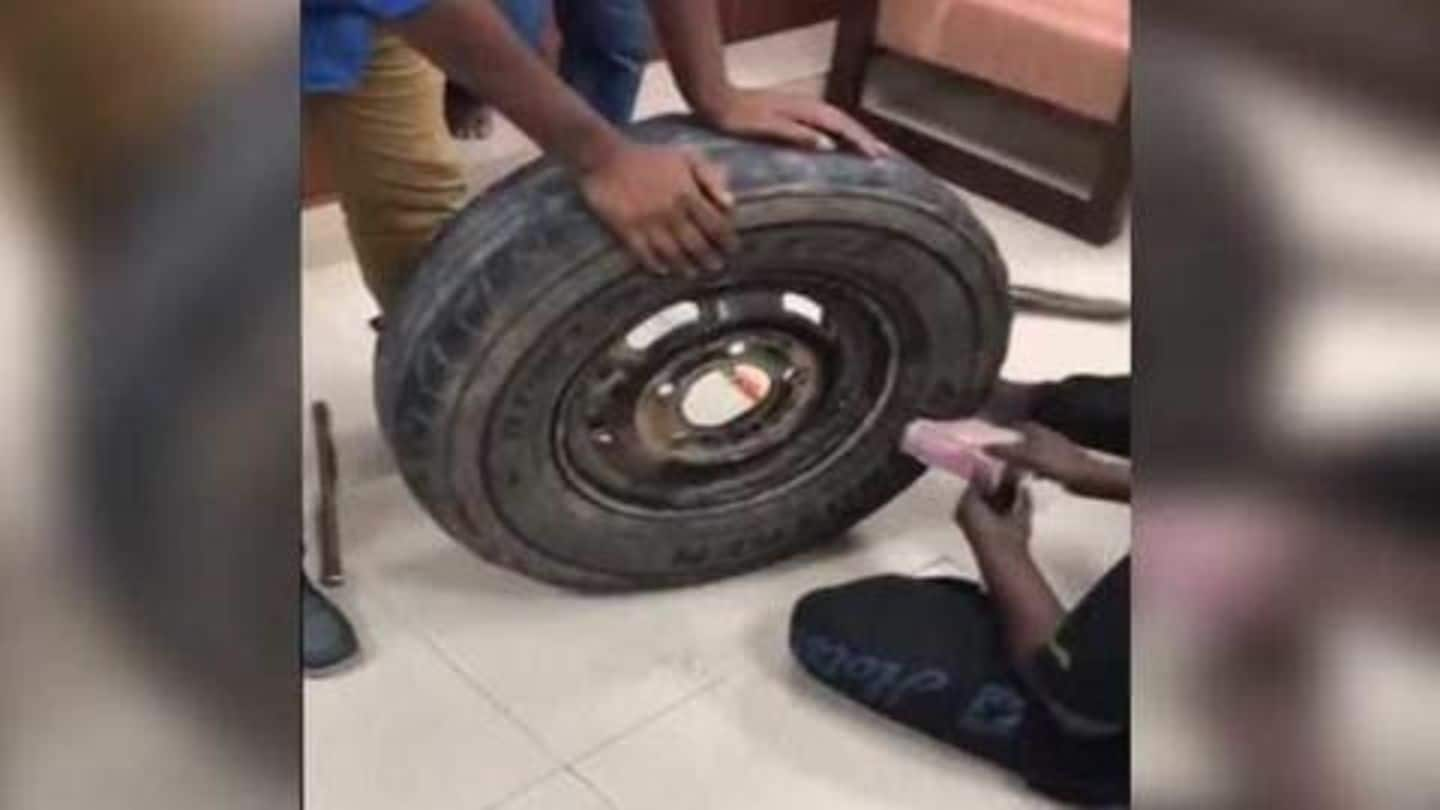 The Income Tax Department on Saturday seized cash worth Rs. 2.3 crore in Karnataka from a car, which was transporting the cash to Shivamogga and Bhadravathi from Bengaluru. The cash was found stuffed inside a spare tire that was present in the car. A video showing the officials taking out cash from a hole in the tire has surfaced on the Internet. Here's more.
Here's the video of officials extracting money from spare tire
Cash in Rs. 2,000 denomination found stuffed inside: I-T dept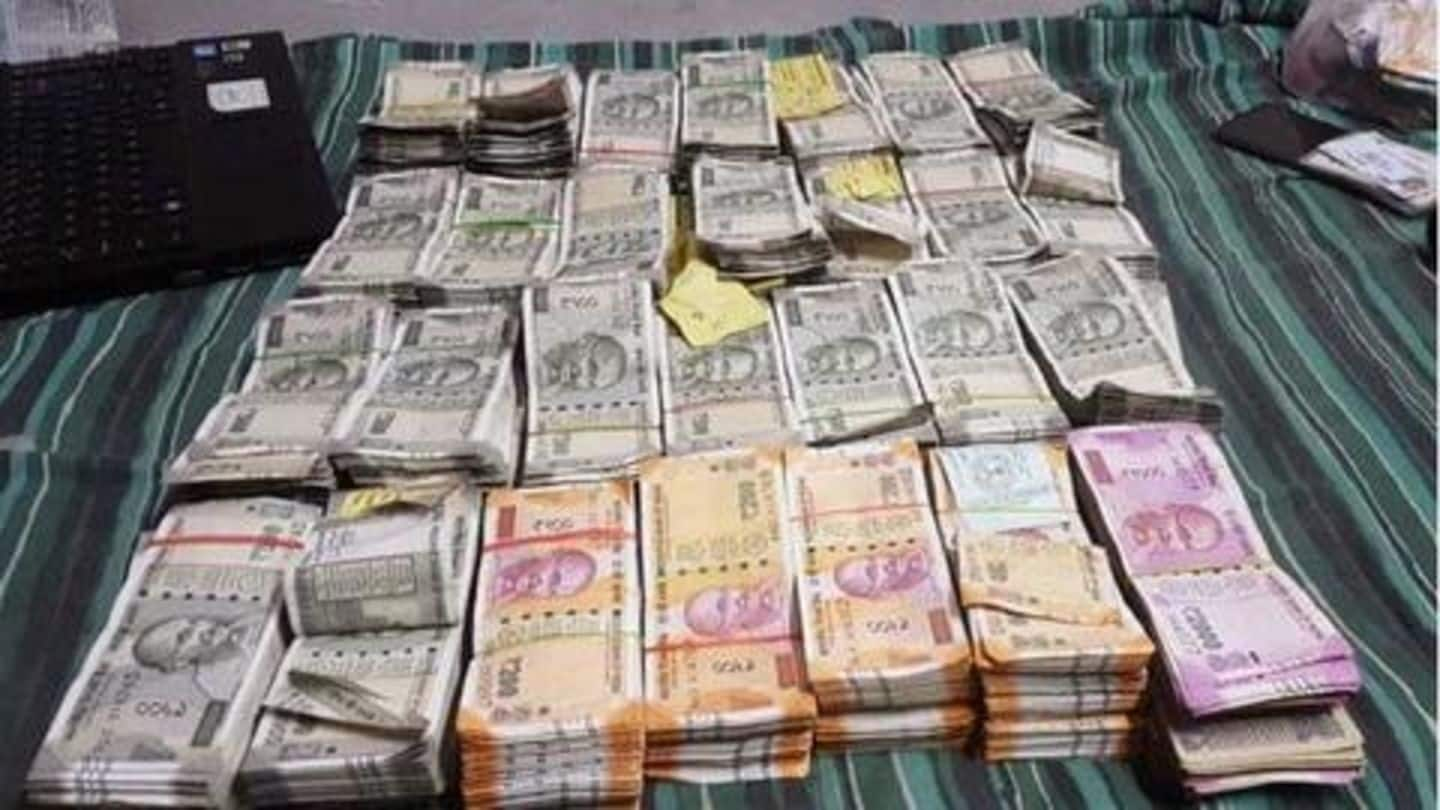 In an official statement, the I-T department said, "Based on credible intelligence that cash would be transported from Bengaluru to Shimoga and Bhadravati, a cash handler was intercepted and his vehicle was searched." "Cash in Rs. 2,000 denomination has been found stuffed inside the wheel of the vehicle," it added. Follow-up searches are underway and seizure of Rs. 60 lakh is expected in Bhadravati.
Cash was collected for distribution during the election process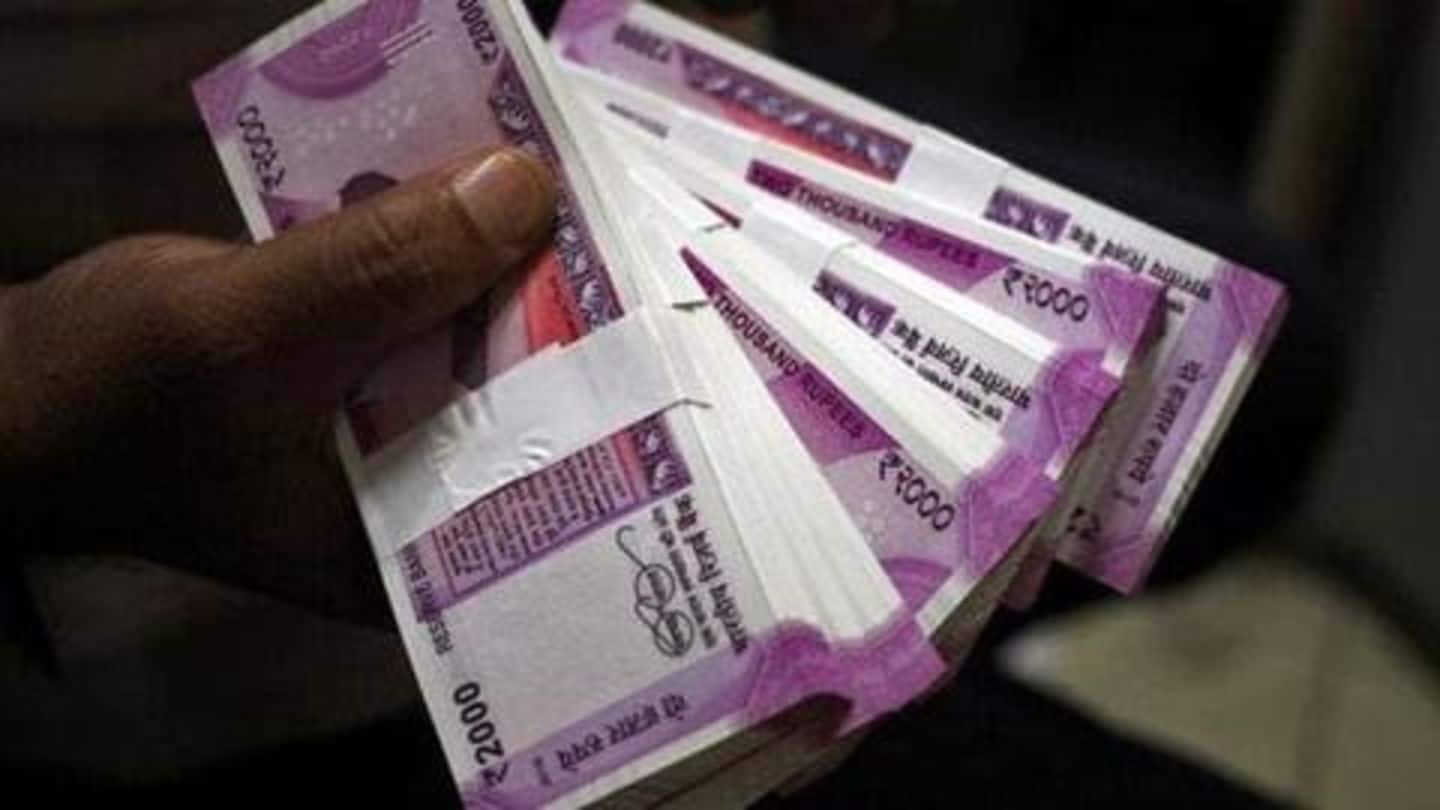 Four notes on average were missing from each bundle comprising 100 notes of Rs. 2,000 denomination, which is assumed as possible commission. As per reports, the cash was collected for distribution during elections. "A seizure of Rs. 1 crore has been made so far in this case. Both these were cases where the seized cash was meant for distribution during elections," said I-T department.
Rs. 4 crore seized from Karnataka and Goa on Saturday
The I-T department on Saturday seized Rs. 4 crore from Karnataka and Goa, both states which will be going into polls in the third phase of the elections on April 23. Earlier this week, the Election Commission of India had released data which states that cash and goods worth of over Rs. 2,600 crore have been seized until April 17.