Nobel in Economics awarded to Indian-origin Abhijit Banerjee, two others
Nobel in Economics awarded to Indian-origin Abhijit Banerjee, two others
Written by
Shubham Sharma
Oct 14, 2019, 06:50 pm
3 min read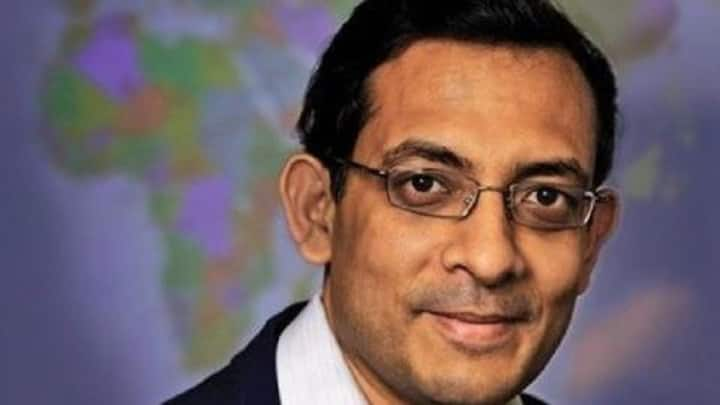 The Royal Swedish Academy of Sciences has given this year's Nobel Prize in Economics to three laureates - Indian-American Abhijit Banerjee, his wife Esther Duflo, and Michael Kremer. They were hailed for developing an experimental approach for alleviating poverty and will share the 9 million Swedish crown ($915,300) prize jointly. Here's all you need to know about them.
Economists developed experiment-based approach to fight poverty
The Academy honored the economists for their experiment-based approach to "obtain reliable answers about the best ways to fight global poverty." Their work revolved around taking major poverty-related issues and then breaking them down into smaller, more manageable questions, which can be addressed properly. For example, in order to improve children's health, their method looks at elements like education, credit availability, and health systems.
Here's what the Academy said about the trio
"The research conducted by this year's Laureates has considerably improved our ability to fight global poverty. In just two decades, their new experiment-based approach has transformed development economics, which is now a flourishing field of research," the Academy said in its official announcement.
JNU alumnus Banerjee has been working on this for years
Banerjee, 58, worked with Duflo and Kremer to demonstrate the approach and showed that smaller questions can be best answered with carefully designed experiments among the people who are most affected. Notably, before coming up with this, he had studied at the University of Calcutta, Jawaharlal Nehru University, and Harvard University, where he got his PhD in 1988.
A bit more about Banerjee
Currently, Banerjee is Ford Foundation International Professor of Economics at the Massachusetts Institute of Technology. He and Duflo had also founded the Abdul Latif Jameel Poverty Action Lab (J-PAL) - a research center to reduce poverty by ensuring policy is formed by scientific evidence.
So, what kind of experiments have they conducted?
In the mid-1990s, Kremer applied this approach and tested a range of interventions that improved school results in western Kenya. Then, Banerjee and Duflo performed similar studies to tackle issues prevailing in other parts of the world. "As a direct result of one of their studies, more than five million Indian children have benefited from effective programs of remedial tutoring in school," the Academy said.
It's incredibly humbling: Duflo after winning Nobel
Interestingly, Duflo is just the second woman to be awarded the Nobel for Economics in 50 years. She is also the youngest person to receive the Nobel Economic Prize. "It's incredibly humbling," the 46-year-old told The Guardian. She went on to say, "It is a movement that is much larger than the three of us."
Further, Duflo hopes she can inspire several women
"Showing that it is possible for a woman to succeed, and to be recognized for success, I hope will inspire many other women to continue working, and many other men to give them the respect they deserve, like every single human being," she added.
On Twitter, Indians couldn't control their joy
As one would expect, Banerjee's Indian connection set social media abuzz, with several users saying how proud they are of him. Jumping on the bandwagon, West Bengal Chief Minister Mamata Banerjee tweeted, "Hearty congratulations to Abhijit Banerjee, an alumnus of South Point School & Presidency College Kolkata, for winning the Nobel Prize in Economics. Another Bengali has done the nation proud. We are overjoyed."
Separately, Kejriwal called it a big day for every Indian
Big day for every Indian.

Heartiest congratulations to eminent economist Abhijit Banerjee for being among the winners of this year's Nobel prize for Economics. Work on poverty alleviation gets highest endorsement.

— Arvind Kejriwal (@ArvindKejriwal) October 14, 2019