Airtel's 40Mbps broadband plan is available, but with a catch
Airtel's 40Mbps broadband plan is available, but with a catch
Nov 12, 2019, 03:42 pm
2 min read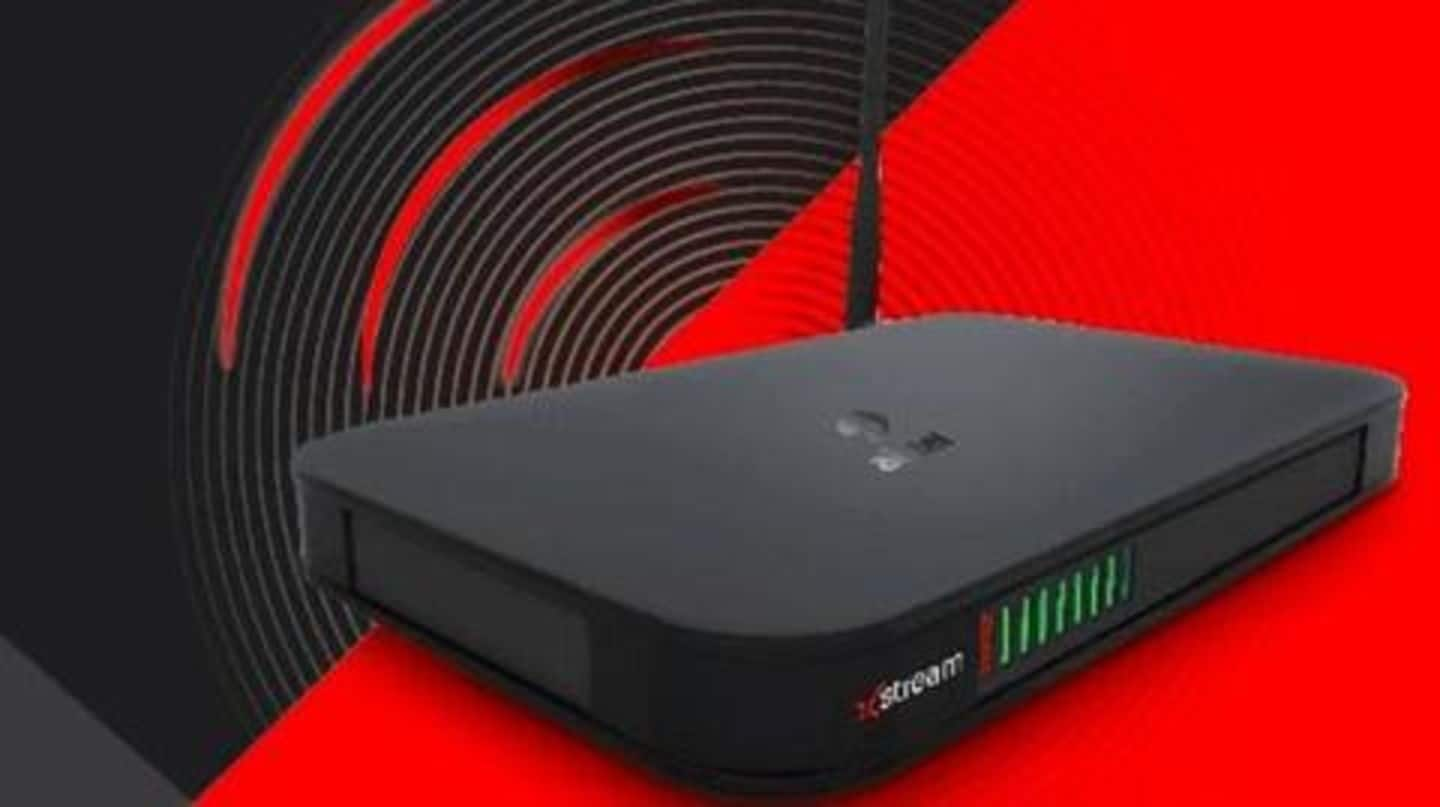 Airtel recently rebranded its home broadband service to Airtel Xstream Fiber, bringing new broadband plans starting at Rs. 799. However, the telecom giant is reportedly still offering its budget-friendly Rs. 699 home broadband plan which comes with unlimited data benefit and a decent 40Mbps speed. This plan is not listed on Airtel's website, but it's available with a catch.
Airtel's Rs. 699 broadband plan is available with quarterly subscriptions
As per Telecom Talk, Airtel is still offering the Rs. 699 plan though it is not mentioned on the company's website. The publication claims that Airtel is providing the broadband plan in 3 or 6 or 12 months subscription period only. For example, you can subscribe to the Rs. 699 broadband plan for three months by paying Rs. 2,097 (excluding 18% GST).
You can avail 15% discount on yearly subscription
If you subscribe to the Rs. 699 plan for a longer period of 6 months or 12 months, you can avail a discount of 10% and 15%, respectively, on your total bill. Understandably, there is no discount on choosing a 3-months subscription plan.
Here's a look at the benefits of Rs. 699 plan
The Rs. 699 broadband plan offers unlimited data with a download speed of 40Mbps. Notably, the data usage is not truly unlimited as there is a monthly FUP limit of 3.3TB. Additionally, this plan comes with a free landline connection, free dual-band Wi-Fi router, and several #AirtelThanks benefits including a free subscription to Shaw Academy courses, free Wynk Music and Airtel Xstream subscriptions.
Airtel Xstream Fiber also has a 16 Mbps FUP broadband plan
Airtel is also offering a 16Mbps Xstream Fiber broadband plan in select cities where it can't deliver faster speed plans. For three months, this entry-level plan costs Rs. 1,749 and offers 75GB of data every month.