#FinancialBytes: What are virtual credit-cards and how to get one?
#FinancialBytes: What are virtual credit-cards and how to get one?
Written by
Ramya Patelkhana
Jun 16, 2018, 05:58 pm
3 min read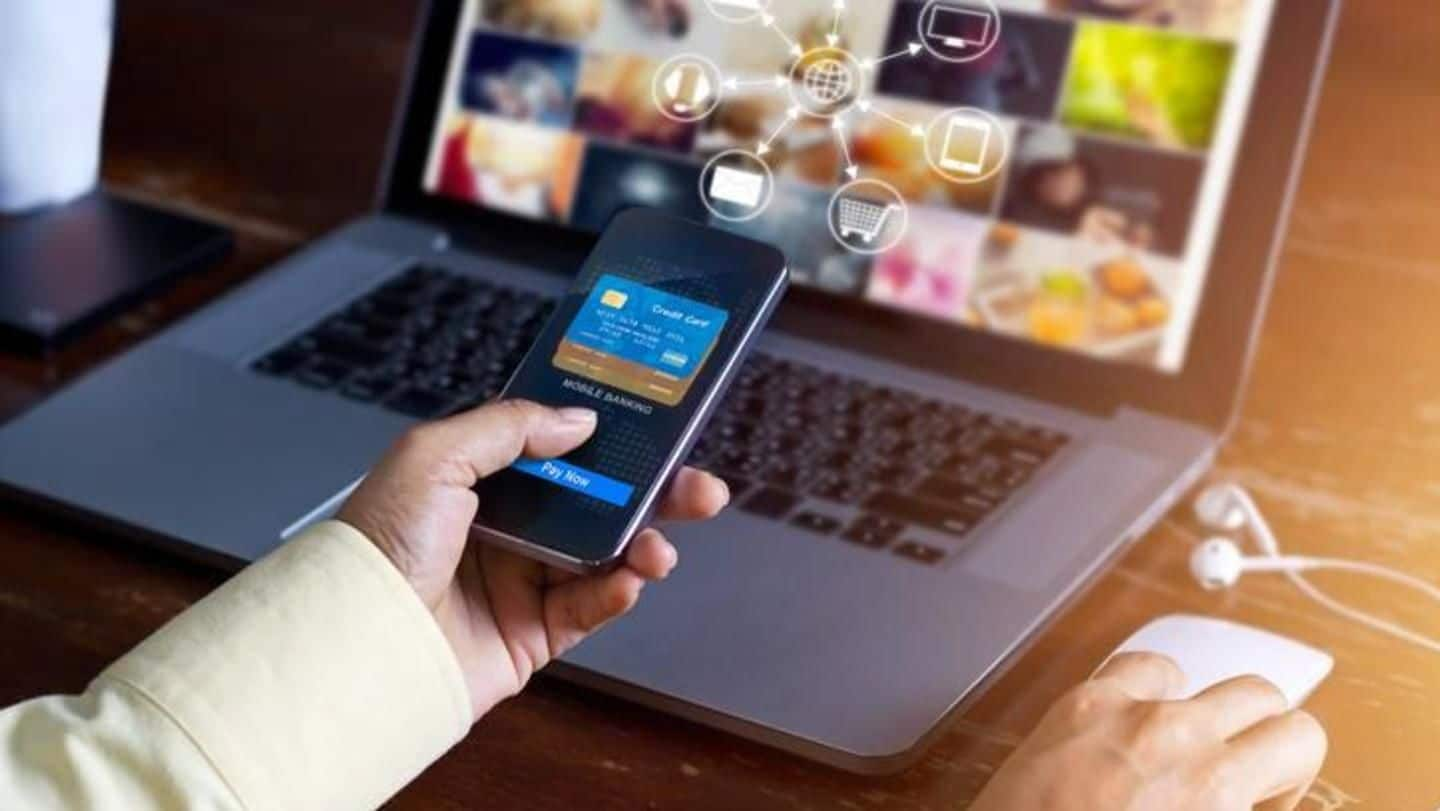 Today, most of us prefer online shopping as there are a lot of products available at the click-of-a-button. Online shopping is convenient but what about security? Users provide and put at risk their debit/credit card details while purchasing products online; cybercriminals can steal and misuse, especially, their hefty credit limits. To avoid this situation, one can use virtual credit cards. Here's all about them.
What exactly are virtual credit cards?
Virtual credit cards (VCCs) are cards with no physical existence at all, designed to protect one's original card information. Unlike traditional credit cards with a credit limit, VCCs have no such limits as they're prepaid with limited validity, generated by users by loading balance. Even if they get hacked, cybercriminals can't use them beyond the loaded balance or after the card's validity expires.
Entropay, one of world's most popular virtual card providers
Entropay is popular international fintech company offering free virtual VISA-powered cards that can be used for making payments across international and some domestic websites. One needs to register themselves on Entropay before generating the card. Next, users need to create the card by selecting which currency they want to make payments in and top-up the card. Users can create any number of virtual cards.
Udio RBL Bank Visa Card for secure transactions
Udio is a mobile-wallet-provider that also offers a free, prepaid VISA virtual card service. The Udio prepaid virtual card is powered by RBL Bank. The card holders can also avail cashback and discount offers and all RBL offers. One can create their account and generate the card using Udio app (Android, iOS). Users can load their wallet and spend the balance using the card.
HDFC NetSafe cards, secure and fast way to shop online
HDFC Bank provides free NetSafe virtual cards to its customers so that their original debit/credit cards aren't used for online transactions. HDFC credit cardholders can generate upto five VCCs with Rs. 1,50,000 limit and 48-hour validity. For generating VCCs, users need to register under "NetSafe" on HDFC's website. Once the card expires, it cannot be used again; unused balance gets credited back to users.
State Bank of India's SBI Virtual Card
Leading Indian bank, the state-owned State Bank of India also offers virtual card service. Users can simply generate their SBI Virtual Card with a value between Rs. 100-50,000 by logging into their NetBanking account and clicking on "E-Cards" tab. It expires after one successful transaction or after 48 hours; remaining balance would be released into user's account. It can't be used for international payments.
Experience security on your online transactions with Kotak Netc@rd
Kotak Mahindra Bank customers can avail the Kotak Netc@rd Virtual Card service to make secure payments online. Account holders need to register by logging into their Internet Banking account. It is a single-transaction virtual card powered by VISA that is valid for 48 hours. The universally accepted card has a limit ranging between Rs. 100-50,000. Any unused balance is credited to the user's account.