Apple's Q3 performance: Check out the mind-boggling numbers
Apple's Q3 performance: Check out the mind-boggling numbers
Written by
Shiladitya Ray
Aug 01, 2018, 02:37 pm
3 min read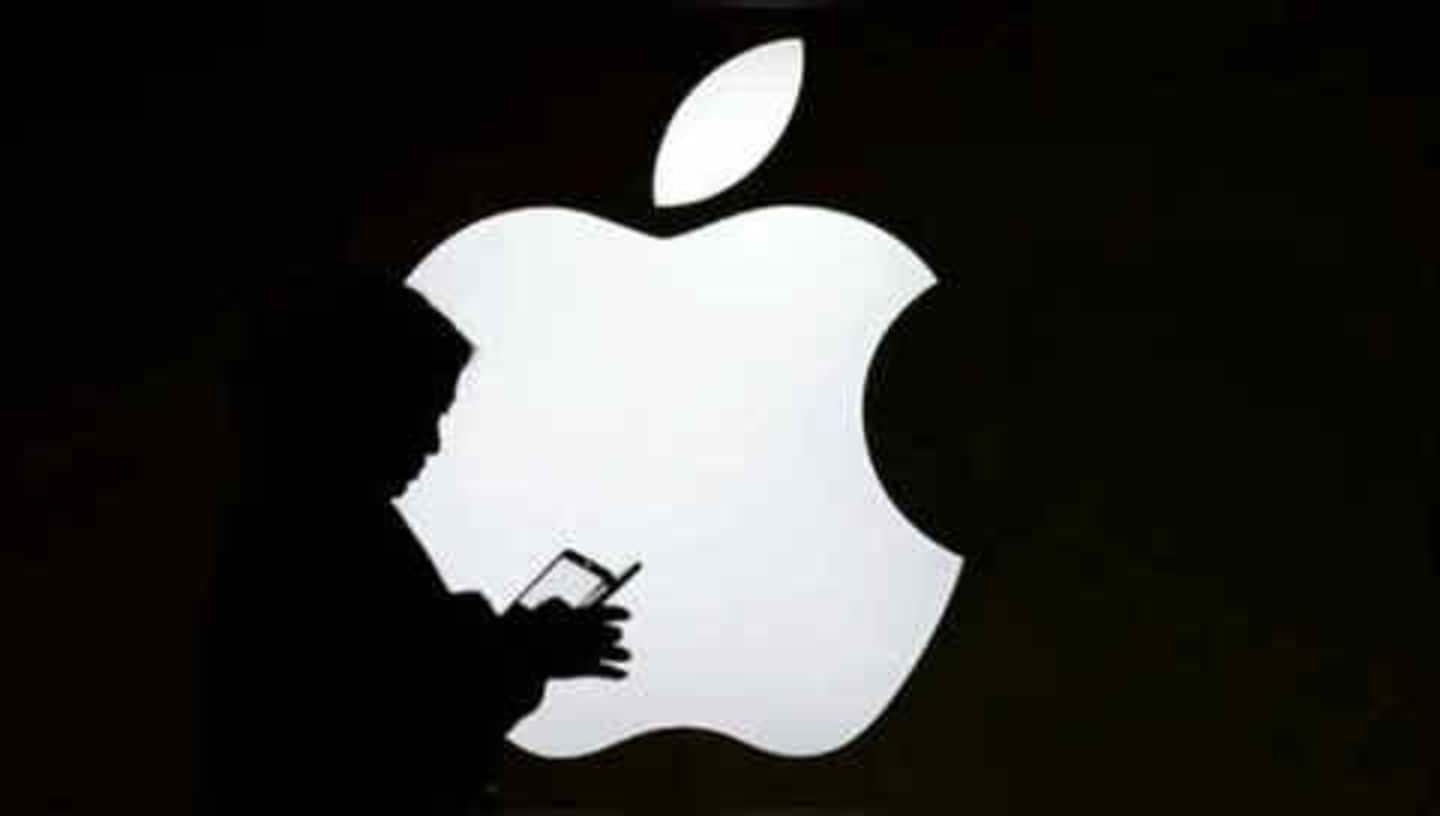 In a volatile market which saw Facebook and Twitter lose 20% of their value, Apple has, rather unsurprisingly, reported strong results for its third quarter, ended June 30. Apple's performance in Q3 2018 was in line with analysts' projections, and the company saw its shares rise by 4% after the announcement. Yet, Apple's strong performance obfuscates a subtle shift in its strategy. Here's more.
Details about Apple's Q3 performance
Apple's revenue for Q3 touched $53.3bn, up 17% compared to the same period last year, and exceeding analysts' projections of $52.34bn. The tech giant's earnings per share (EPS) also exceeded expectations with EPS amounting to $2.34, as against projections of $2.18. Apple's net income stood at $11.5bn, and operating cash flow stood at $14.5bn. Interestingly, international sales accounted for 60% of the quarter's revenues.
Tim Cook is "thrilled" with Apple's Q3 performance
"We're thrilled to report Apple's best June quarter ever, and our fourth consecutive quarter of double-digit revenue growth," said Apple CEO Tim Cook.
Apple projects a strong Q4 performance as well
On the back of its strong Q3 performance, Apple also projected a strong fourth quarter performance (Apple's fiscal year ends in September). The tech giant predicted revenues in the range of $60-62bn for Q4, a gross margin of 38-38.5%, and operating expenses between $7.95-8.05bn. Notably, Apple's Q4 revenue projections exceed Wall Street estimates of $59.47bn.
Compared to Apple's golden days, iPhone sales have flatlined
However, unlike Apple's golden days when massive iPhone sales drove the company's rapid growth and eye-popping profits, iPhone sales have flatlined. Despite investors expecting a surge in sales driven by the iPhone X, Apple, through the first nine months of fiscal 2018, sold only 0.4% more iPhones than it did in the same period last year. Meanwhile, other Apple products are growing in prominence.
Revenue from iPhone sales saw sharp decline from Q2
Although iPhone sales comprised around 56% Apple's total revenues for Q3 2018, a quarter-by-quarter comparison shows that Apple's iPhone revenues declined from $38bn in Q2 to $29.9bn in Q3. However, the $724 average selling price (ASP) of iPhones was $118.50 higher than last year.
How Apple's other products fared in comparison to iPhones
In comparison to iPhone sales revenues, Apple's software and services business contributed $9.55bn to Apple's Q3 revenues, up from $7.2bn in the same period last year. This segment also beat Wall Street's projected $9.21bn contribution. Meanwhile, revenue from Apple's "Other Products", that includes Apple TVs, Apple Watches, AirPods, HomePods, Beats devices etc. rose from $2.7bn in Q3 2017 to $3.7bn in Q3 2018.
Seems like Apple has adopted a new growth strategy
Notably, Apple's strengthening of its software/services business, and increases in the sales of its "Other Products" is increasingly contributing to the company's revenues. With Apple introducing a new category of products almost every year, investors are keeping a close eye on the company as it's new normal is increasingly being characterized by the regular introduction of new products to help maintain sales growth.