Income Tax relief for middle class likely in Budget 2020
Income Tax relief for middle class likely in Budget 2020
Written by
Siddhant Pandey
Jan 08, 2020, 12:00 am
3 min read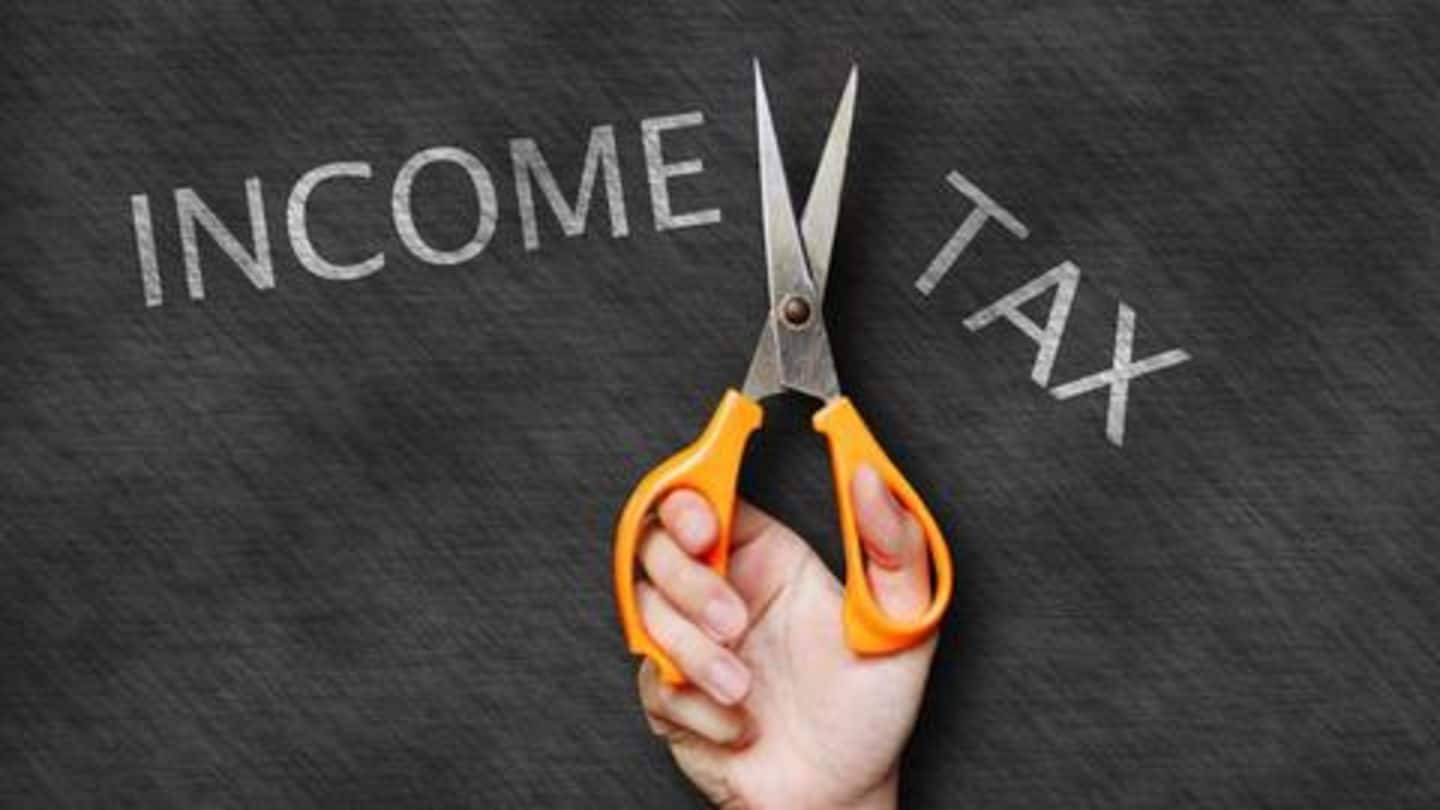 With the announcement of the Union Budget 2020 less than a month away, the Ministry of Finance is apparently looking into providing income tax relief to the middle class. The salaried class has been hoping for tax relief ever since the Narendra Modi government announced a steep cut in corporate tax in September 2019. Here are more details.
10% relief on individual tax outgo likely: Report
A senior government official told The Indian Express that the Finance Ministry is working on plans that would effectively lessen the tax burden on the middle class by about 10%. This means that the Ministry is likely to modify the tax structure in a manner that if the tax outgo for a person is Rs. 1 lakh, it would be reduced by Rs. 10,000.
Considering surcharge removal for middle class; adjusting tax slabs: Official
The official told TIE on the condition of anonymity, "We are going through a number of suggestions. One view is to remove all surcharges on the middle class and to keep the income tax structure simple." They added, "Some tax relief is being thought of, either in the form of an adjustment of tax slabs or the removal of the surcharges."
Income tax cut expected to boost consumption, contribute to growth
After last year's corporate tax cut, many pushed for similar relief on income tax rates. A cut in income tax would leave individual taxpayers with more expendable income and help boost consumption, which has taken a hit, of late. Higher consumption would, in turn, contribute to the growth rate of the economy. Notably, the GDP growth rate fell to 4.5% in FY19-20 Q2.
Considering tax rate cut to boost growth: FM in December
Finance Minister Nirmala Sitharaman had said at the 17th Hindustan Times Leadership Summit last month, "Tax rate cut is one among the many things we are thinking to boost growth." Speaking on a simplified tax regime, she added, "From now on, the taxation regime will be simplified, exemption free. We are moving towards a more simplified and harassment-free taxation regime."
Incentives for home buyers also likely
Separately, to fulfill the Modi government's 'Housing For All by 2022' promise, the Finance Ministry may also introduce income tax incentives for rental housing, the ASSOCHAM said in its pre-Budget 2020 memorandum. The official told TIE, "Discussions are underway on possible measures and an increase in tax incentive for new home purchase could be provided to push home purchase and absorption of unsold inventory."
Government cut corporate tax from 30% to 22%
In September last year, the Centre had announced a corporate tax rate cut from 30% to 22% (excluding cess and surcharge). The move was targeted at promoting investment activity in the economy. With this tax cut, although in the short term the government's tax collections were expected to fall by Rs. 1.45 lakh crore annually, the anticipated increase in investments would boost economic growth.