Bumble IPO makes Whitney Wolfe Herd world's youngest woman billionaire
Bumble IPO makes Whitney Wolfe Herd world's youngest woman billionaire
Written by
Chandraveer Mathur
Feb 12, 2021, 08:56 pm
2 min read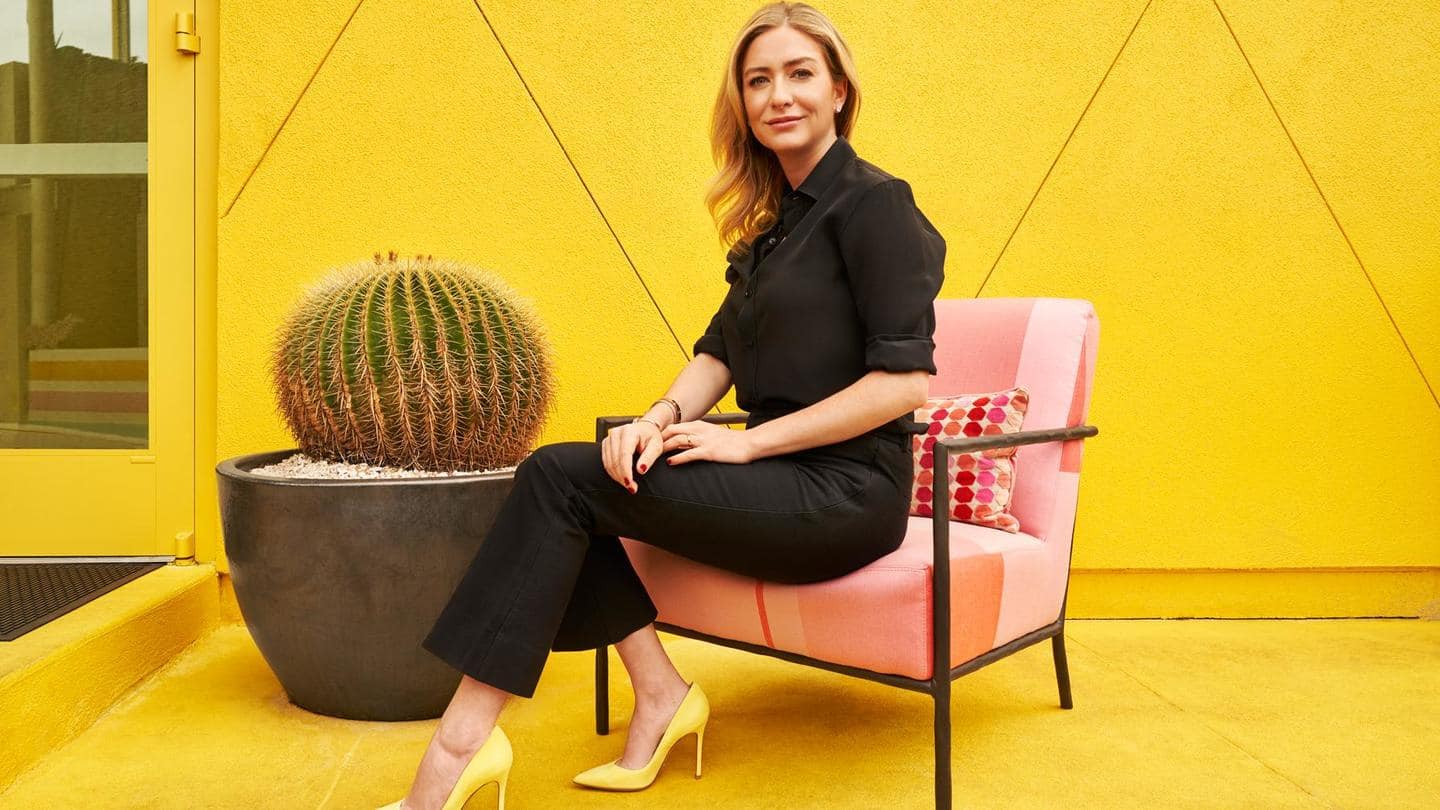 Bumble was founded in 2014. The company launched its IPO on Thursday. During trading, the share price went up by 65 percent to $70.31 per share. This made the dating app's 31-year-old co-founder Whitney Wolfe Herd the world's youngest self-made woman billionaire. Her stake in Bumble was worth $1.6 billion on Thursday.
Match Group tried buying Bumble for $450 million in 2017
Wolfe Herd is also the world's youngest CEO to take a company public in the US. Bumble is America's second big dating app to go public after Match.com's parent Match Group's 2015 IPO. Interestingly, Match Group tried to buy Wolfe Herd's company in 2017 for $450 million. However, the former's $45 billion market cap makes it much larger as it also owns dating app Tinder.
Herd co-founded Bumble after suing ex-employer Tinder for sexual harassment
Wolfe Herd founded Bumble in 2014 with Andrey Andreev, a London-based Russian billionaire. Bumble was founded soon after she sued her former employer Tinder for sexual harassment. She alleged that her former boyfriend and boss Justin Mateen sent threats and derogatory texts to her, besides taking away her co-founder title at Tinder. Wolfe Herd received $1 million plus stock as settlement from Tinder.
Andreev accused of sexual abuse at Badoo before co-founding Bumble
Andreev exited Bumble in 2019 following a Forbes investigative report alleging him of perpetrating workplace misogyny, sexual, and racial discrimination. Badoo was Andreev's dating-app venture prior to Bumble. The company's female employees reported sexual assault, in addition to workplace after-parties involving drugs and prostitutes. Wolfe Herd's Bumble partnership with Andreev is confounding considering how she exited Tinder as an alleged victim of sexual harassment.
Wolfe Herd married oil baron after raising oil-spill awareness
Wolfe Herd's moral dichotomy is also evident in her maiden venture, which involved selling bamboo tote bags in 2010. The endeavor was marketed as an anti-oil industry initiative, with sales proceeds benefiting areas affected by the Deepwater Horizon oil spill. However, that didn't stop Wolfe Herd from marrying oil baron Michael Herd, who happens to own 400+ oil wells in Louisiana and Texas.
Bumble reported revenue of $363 million in the first nine months of 2019. The following year, revenue grew to $417 million in the same period. The IPO has helped Bumble raise $2.2 billion. Funds will be used to redeem shares from pre-IPO owners such as private equity firm Blackstone which owned 91 percent stake.