Tinder sues rival dating app Bumble over patents
Tinder sues rival dating app Bumble over patents
Mar 17, 2018, 07:21 pm
2 min read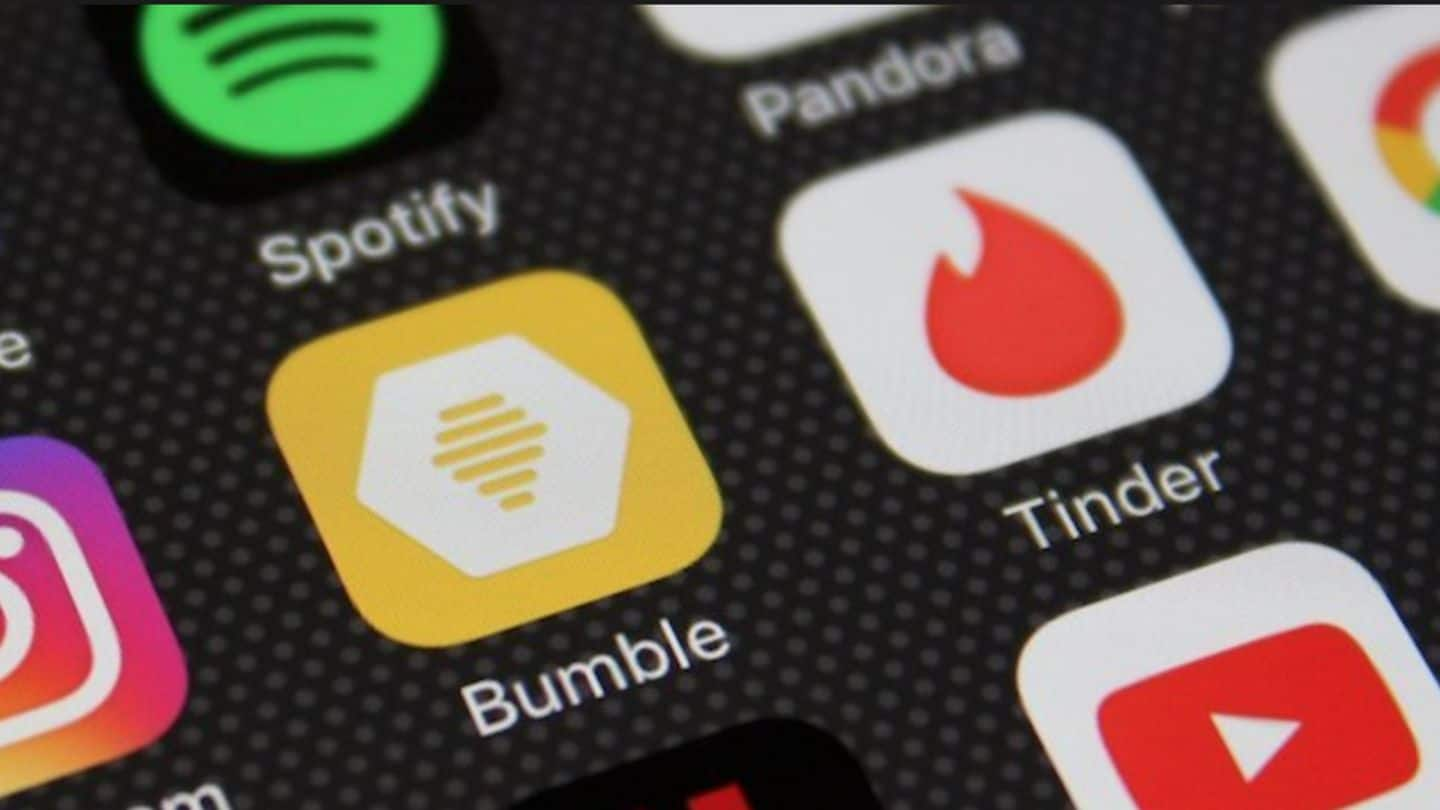 Tinder's parent company Match.com has sued rival dating app Bumble over alleged patent infringement and misappropriation of intellectual property. Interestingly, last year, Match made a $450 million offer to acquire Bumble but the deal didn't materialize. And now, a report by Axios suggests that Match may be using this lawsuit to restart stalled negotiations with Bumble. Here's all about this rather murky fight.
Accusations levied by Match on Bumble
In the lawsuit, Match has alleged that Bumble "copied Tinder's world-changing, card-swipe-based, mutual opt-in premise." Match has also accused Bumble's executives Chris Gulczynski and Sarah Mick, both of whom have previously worked with Tinder, of stealing trade secrets. Match said, "Bumble has released atleast two features that its co-founders learned of and developed confidentially, while at Tinder, in violation of confidentiality agreements."
Bumble founder and CEO, Whitney Wolfe Herd, who was also a co-founder at Tinder, had sued Tinder in 2014 over an alleged case of sexual harassment and ultimately settled the case for a sum that Forbes reported to be "approximately $1 million". Notably, last year, when Match made an offer of $450 million to acquire Bumble, Herd turned down the buyout offer.
Bumble is a dating app where women hold the reins
Bumble, founded in late 2014, is a serious player in the online dating space with more than 22 million users. Much like Tinder, Bumble also uses a similar 'swipe-to-match feature' but gives the option to women to initiate the conversation.
Restarting stalled negotiations?
According to Recode, Match is still interested in acquiring Bumble which further suggests that this lawsuit may be an attempt to restart stalled negotiations. Interestingly, the easiest way for Bumble or any other company to tackle a patent lawsuit is to become one with the company that owns the patent, which in this case, is Match.