Troubled Yes Bank under moratorium; withdrawals limited to Rs. 50,000
Troubled Yes Bank under moratorium; withdrawals limited to Rs. 50,000
Written by
Ramya Patelkhana
Mar 06, 2020, 12:36 am
3 min read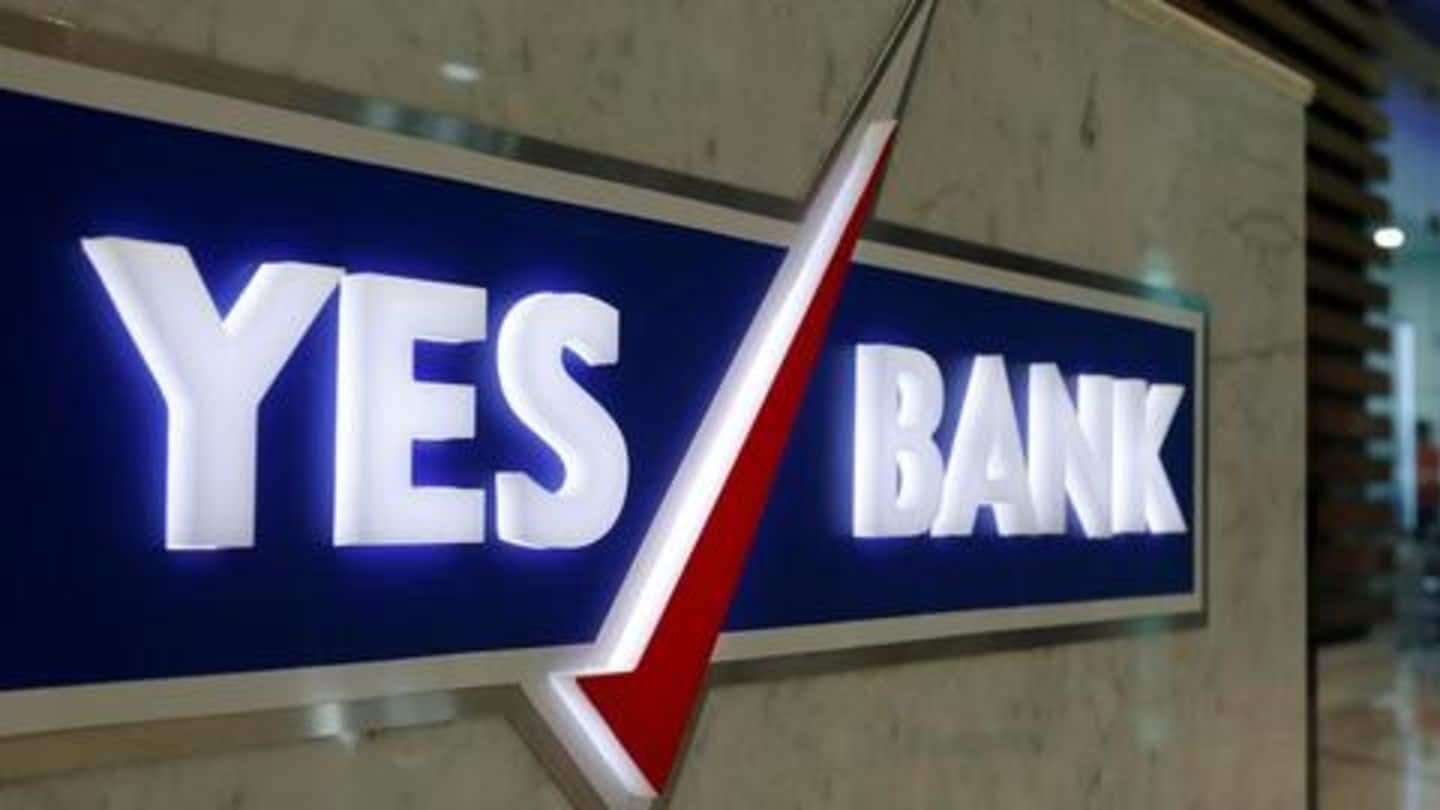 The Central government has imposed an order of moratorium on troubled private lender, Yes Bank, on Thursday as per the recommendation of the Reserve Bank of India (RBI). The order has come into effect today (March 5) evening and the private bank will be under moratorium until April 3, 2020. Meanwhile, RBI also capped withdrawals at the bank at Rs. 50,000. Here's more.
RBI supersedes the Yes Bank board for 30 days
Issuing the order of moratorium, the Centre stayed the "commencement or continuance of all actions and proceedings" against the capital-starved Yes Bank. Separately, the RBI's release stated that the central bank has superseded the private lender's board for 30 days "owing to serious deterioration in the financial position of the Bank." State Bank of India's former CFO Prashant Kumar was appointed Yes Bank's administrator.
Yes Bank's financial position underwent a steady decline: RBI
"The financial position of Yes Bank...has undergone a steady decline largely due to inability...to raise capital to address potential loan losses and resultant downgrades, triggering invocation of bond covenants by investors, and withdrawal of deposits," said the RBI. "The bank has also experienced serious governance issues and practices in the recent years which have led to steady decline of the bank," it added.
Had no alternative, says central bank
"In the absence of a credible revival plan, and in public interest and the interest of the bank's depositors, it (the RBI) had no alternative but to apply to the Central Government for imposing a moratorium," RBI said in its statement.
Yes Bank depositors need not panic, says RBI
RBI stated, "...To protect the interest of the depositors and in public interest, it is necessary to issue certain directions to Yes Bank." Assuring the depositors their interests will be protected, it said they need not panic. Also, the withdrawal limit for depositors has some exemptions like medical emergencies, higher education, marriages, and other unavoidable emergencies; but this amount shouldn't exceed Rs. 5 lakh.
RBI to draw up scheme for bank's reconstruction or amalgamation
"The Reserve Bank will explore and draw up a scheme in the next few days for the bank's reconstruction or amalgamation and with the approval of the Central Government," said RBI's statement. It added RBI will "put the same in place well before the period of moratorium of thirty days ends so that...depositors are not put to hardship for a long period of time."
SBI to lead consortium to buy stake in Yes Bank
Notably, the Centre's move follows reports earlier in the day that suggested the government has approved a plan for India's largest bank, the State Bank of India, to lead a consortium of banks and financial institutions to buy a stake in Yes Bank. However, experts have reportedly warned against this move. The beleaguered private sector bank has been struggling with mounting bad loans.