Cognizant CEO plans downsizing; may cut jobs in October
Cognizant CEO plans downsizing; may cut jobs in October
Written by
Siddhant Pandey
Sep 06, 2019, 08:36 pm
3 min read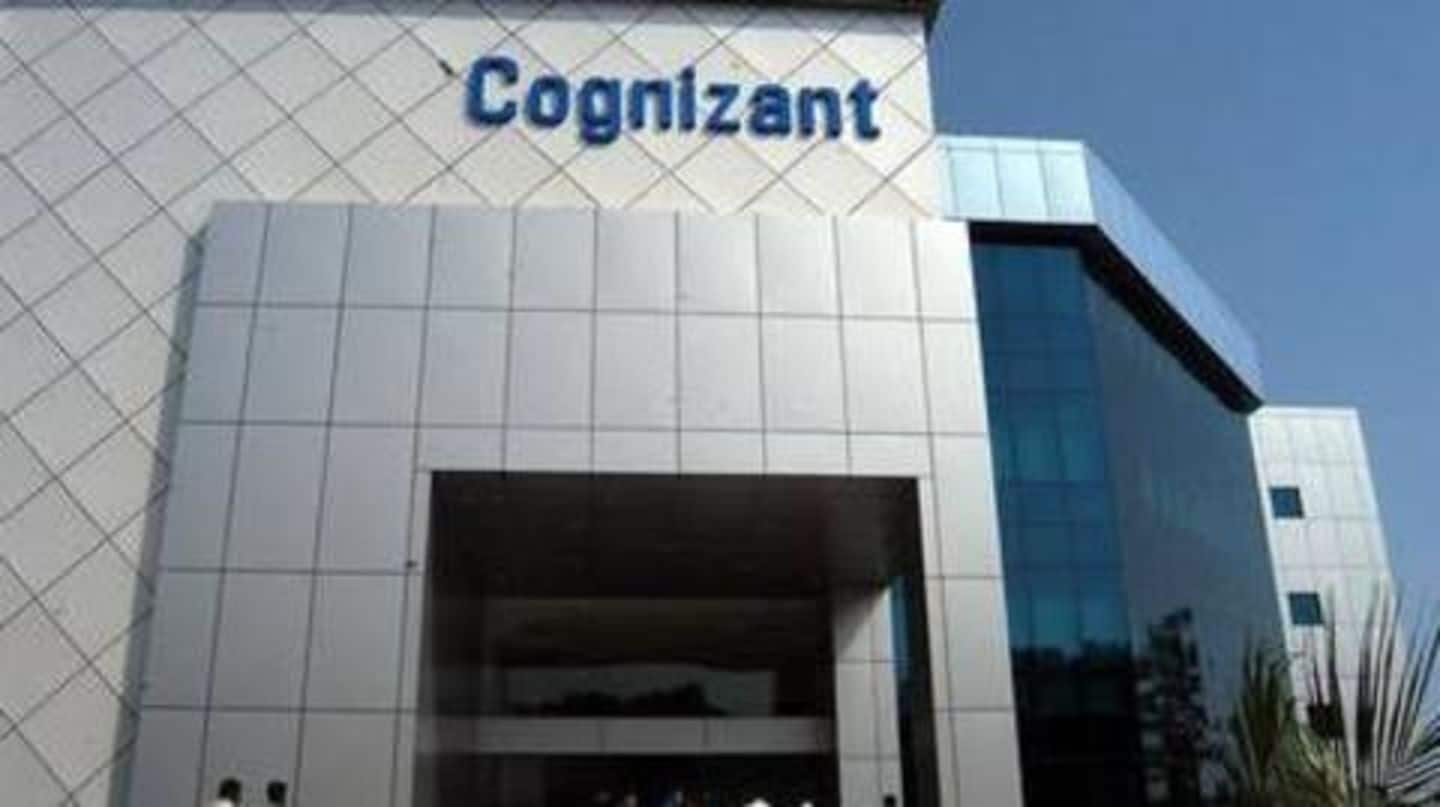 Cognizant Technologies CEO Brian Humphries has disclosed that the US-based IT services firm would soon witness a slew of job cuts. Speaking at an investor event in New York, Humphries said that details about the lay-offs would be made public in October, when the company would be declaring its results for Q3 of 2019. Here's more on what Humphries said.
Employees to be informed ahead of October announcement
The lay-offs come as Cognizant, headquartered in Teaneck, New Jersey, looks forward to restructuring itself, said Humphries, who joined the company in April this year. He said that employees who are to be laid-off would be informed ahead of the public announcement in October. He added that the lay-offs would ensure that the company's restructuring does not drag out over time.
'Do not believe in death by a thousand cuts'
Further, according to Economic Times, Humphries said, "I do not believe in death by a thousand cuts, I would rather pull the Band-Aid off and get it behind us and set the context as to why this is critical and fast forward to the future." He added, "We need to be draconian with the cost structure and use those savings to fund the future."
Cognizant witnessed growth slowdown in recent years
Reportedly, Humphries said that Cognizant has lost contracts to rivals Tata Consultancy Services and Infosys. Cognizant has witnessed a slowdown in its growth in recent years, especially in the banking and financial services verticals, according to The Times of India. In April, Humphries said that Cognizant planned to reduce its costs to "self-fund" some investments and make it "fit-for-growth."
We need new eyes, a new perspective: Cognizant CEO
Humphries said, "It's almost like having lived in a house for 20 years, having never moved and having not done spring cleaning. When you do move, you tend to find a lot of stuff you don't really need anymore." He added, "We need new eyes, a new perspective and to hone in on what we have that are hobbies and what is critical."
Cognizant to raise employees' variable pay
Additionally, Cognizant will also look at changing its compensation structure. The company plans to raise its employees' variable pay, which may specifically apply to sales/marketing employees. These changes will occur in January. Humphries also said, "You're not going to get the best breed of salespeople in the world to come to your company if you have a 90% fixed on target earnings."
Cognizant hiring 500 sales executives; to poach rivals' employees
Earlier this week, reports stated that Cognizant was planning to hire 500 sales executives and was looking to poach employees of its rivals including TCS, Infosys, IBM, Wipro, Tech Mahindra and also Mindtree/Larsen & Toubro Infotech. In August, ET had reported that the company delayed campus hires, however, Cognizant assured it would maintain its "long history of honoring all campus offers."