World may lose $11.5 trillion due to COVID-19, says study
World may lose $11.5 trillion due to COVID-19, says study
Written by
Siddhant Pandey
Dec 09, 2020, 08:37 pm
3 min read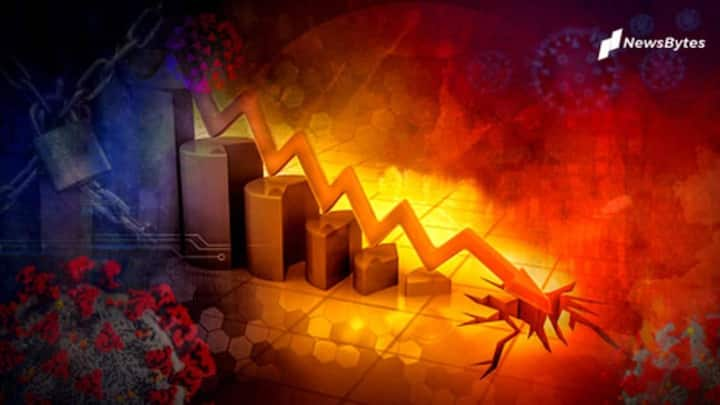 Due to the impact of the COVID-19 pandemic, the global economy may lose $11.5 trillion, including $5 trillion to $5.6 trillion in Gross Domestic Product (GDP), a study has suggested. Already, the pandemic has resulted in a global economic slowdown, as the novel coronavirus has infected over 68 million across the world and killed 1.5 million. Here are more details.
Researchers from multiple disciplines authored study
The study, titled 'Ecology and economics for pandemic prevention', was published in the Science journal in July. Authored by 17 researchers in the fields of medicine, economics, the environment and conservation, the study projected that the world is likely to lose $11.5 trillion as a result of the pandemic, accounting for GDP losses, expenditure on COVID-19 preventive measures, the rising mortality, etc.
Estimated $5.9 trillion losses due to deaths
The experts adjusted the value of lives lost due to COVID-19 or the disruption of health services and estimated a loss of $2.5 trillion to $10.2 trillion. In the most likely scenario, the world would lose $5.9 trillion due to deaths alone.
'World may lose $5 trillion in GDP in 2020'
The study said, "The world may lose at least $5 trillion in GDP in 2020, and the willingness to pay for the lives lost constitutes many additional trillions (of dollars)." It added, "These costs exclude the rising tally of morbidity, deaths from other causes due to disrupted medical systems, and the loss to society of foregone activities due to social distancing."
Two new virus emerge every year: Study
The study also pointed out that for a century, two new viruses per year have spilled from their natural hosts into humans. The MERS, SARS, and H1N1 epidemics, the HIV and COVID-19 pandemics testify to their damage, the study said.
Spending just 2% of estimated losses could prevent another pandemic
In contrast to the trillions estimated in losses, the researchers said that expenditure of $260 billion to $270 billion over 10 years would substantially reduce the chances of another pandemic. This figure amounts to just 2% of what the COVID-19 pandemic is expected to cost the world. The gross estimated costs of actions proposed to prevent zoonotic epidemics amount to $22-31 billion per year.
Benefits of reduced deforestation amount to $4 billion per year
The study said that reduced deforestation has an ancillary benefit of around $4 billion per year in social benefits from reduced greenhouse gas emissions, which reduces net zoonotic epidemic prevention costs from $22-31 billion per year to $18-27 per year.
Experts call for wildlife protection, regulation of animal trade
The study said that wildlife protection and regulation of animal trade must be prioritized to prevent pathogen transmission. Tropical forest edges—caused when humans clear forests for roads, agriculture, etc.—are a major launchpad for novel human viruses. Arguing for more regulation in animal trade, the experts mentioned that lack of health screening at import, warehouse and transit conditions, etc., are all conducive to spreading diseases.