Yes Bank crisis: In six months, depositors withdrew Rs. 18,000cr
Yes Bank crisis: In six months, depositors withdrew Rs. 18,000cr
Mar 09, 2020, 02:41 pm
3 min read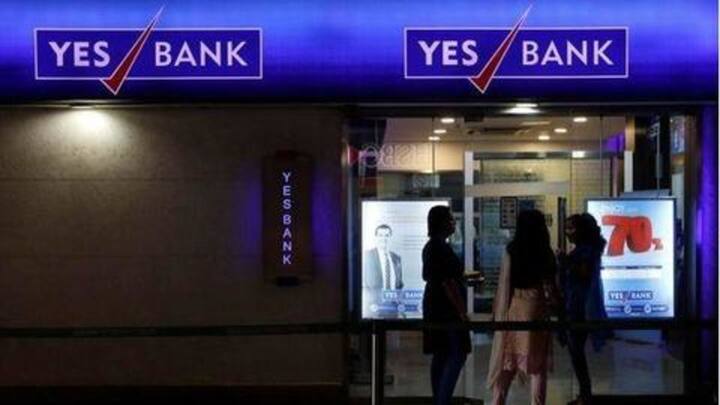 The Yes Bank crisis may have been exposed last week, but depositors of the once famed lender anticipated trouble months ago, prompting them to withdraw their money. Between April and September 2019, depositors withdrew as much as Rs. 18,000 crore, a report in Indian Express said. From October 2019 to February 2020, the withdrawals could have seen a 10-20% hike, believe experts.
RBI took over Yes Bank after its operations didn't improve
Last Thursday, the Reserve Bank of India (RBI) took over Yes Bank's board and put a cap of Rs. 50,000 on withdrawals. This rare step was taken by the central bank as Yes Bank, founded by Rana Kapoor, failed to raise funds required to keep it afloat. Yesterday, Kapoor was arrested by Enforcement Directorate on money laundering charges, and CBI booked him too.
From March 2019 to September, deposits saw a dip
That Yes Bank couldn't find investors gave an inkling to depositors that their money might not be safe after all. According to the annual report, deposits saw a decline of 8.64% from March 2019 to September of the same year. The former month recorded deposits of Rs. 2,27,610 crore and the latter Rs. 2,09,497 crore. The data after September is still awaited.
Last year, Tirumala Tirupati Devasthanam withdrew Rs. 1300 crore
Among those who withdrew large chunks of money from the bank are Tirumala Tirupati Devasthanam, a Gujarat based industrial group, and Vadodara Smart City Development Company. The temple trust said it withdrew Rs 1,300 crore on maturity in October 2019, and the industrial group took out funds a month ago. Interestingly, the Vadodara company withdrew Rs. 265 crore just a day before RBI's takeover.
With RBI's cap, companies' funds are locked
While many have pulled out their funds, there are several companies whose funds are locked. According to the annual report, the deposits of the top 20 depositors came to nearly Rs. 24,673 crore as on March 31, 2019. It made for 10.84% of the total deposit base. In fact, from September 2017 till March 2019, the deposit base saw a rise of 44%.
Companies have to deal with the consequences
Naturally, the day-to-day operations of several companies have been disrupted as they might not be able to fulfill their financial obligations on time. But not being able to withdraw large amounts of money isn't the only concern. Rating agency Crisil said that some companies may have kept their surplus liquidity with Yes Bank or invested in the lender's bonds.
The problem is deeper than one would have imagined
"There are also some securitization transactions of other originators where Yes Bank is a counterparty - either as the bank where credit enhancement in the form of fixed deposits is being maintained or as the collection and paying agent for the transaction," Crisil said.
ED and CBI are investigating Kapoor; he is in custody
Meanwhile, Kapoor will remain in ED custody till Wednesday. When he was produced at a special court, he broke down saying he was willing to cooperate in the probe and that he has been sick since he "lost his baby". Separately, CBI filed a case against Kapoor under relevant sections of IPC and sections 7, 12, and 13 of the Prevention of Corruption Act.