Yes Bank crisis: Things to know if you're a customer
Yes Bank crisis: Things to know if you're a customer
Mar 06, 2020, 11:04 am
3 min read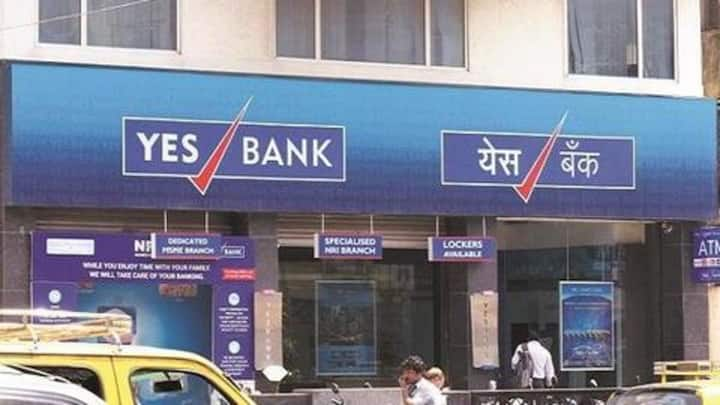 In a drastic move, the Reserve Bank of India (RBI) took over the board of private lender Yes Bank on Thursday night, while also putting a cap of Rs. 50,000 on withdrawals. RBI's suggestion to not panic had little effect on customers, who queued outside ATMs to withdraw cash last night. If you are a Yes Bank customer, here's everything you need to know.
Due to serious governance issues, RBI took over Yes Bank
Yesterday, the government issued an order of moratorium on the cash-starved bank, courtesy "serious governance issues, and practices". "RBI made all efforts to facilitate the restructuring and exploring opportunities to infuse capital to the bank which did not materialize," RBI's notification said. Yes Bank's board will remain suspended for 30 days and the restrictions pertaining to withdrawals will be in place till April 3.
Yes Bank couldn't raise capital, noted RBI
"The financial position of Yes Bank Ltd. has undergone a steady decline largely due to inability of the bank to raise capital to address potential loan losses and resultant downgrades, triggering invocation of bond covenants by investors, and withdrawal of deposits," the RBI release stated.
RBI took decision after markets closed
This is the first time since 2004 when RBI took such a humongous decision relating to a private bank. Years ago, the regulator let state-run Oriental Bank of Commerce (OBC) take control of the Global Trust Bank. RBI took the decision after financial markets closed and also amid reports that State Bank of India (SBI) could buy a stake in Yes Bank.
Harried customers rushed to ATMs, faced multiple problems
After the announcement, worried Yes Bank customers rushed to ATMs to withdraw cash but faced several problems, including closed down ATMs and faulty machines. Some ATMs ran out of cash within minutes.
Exceptions will be decided by 'competent authorities'
It's important to note that the limit levied on Yes Bank customers includes all accounts — savings, deposits, and current ones. A "competent authority" will decide on exceptions. The amount in these cases can't be more than Rs. 5 lakh or the money in their accounts (whichever is less). The bank can't give or renew any loan/advance or make any investment.
What to do if you're paying EMI through Yes Bank
If you have a salary account in Yes Bank, you will have to figure out some other funds. If you are paying an EMI from your Yes Bank account, you need to speak to your receiving bank or housing company and request a one-month window to figure out some things. The bank has clarified it will pay salaries of its 20,000 employees and rent.