Facebook to launch Blockchain-based Libra cryptocurrency in 2020
Facebook to launch Blockchain-based Libra cryptocurrency in 2020
Jun 18, 2019, 07:19 pm
2 min read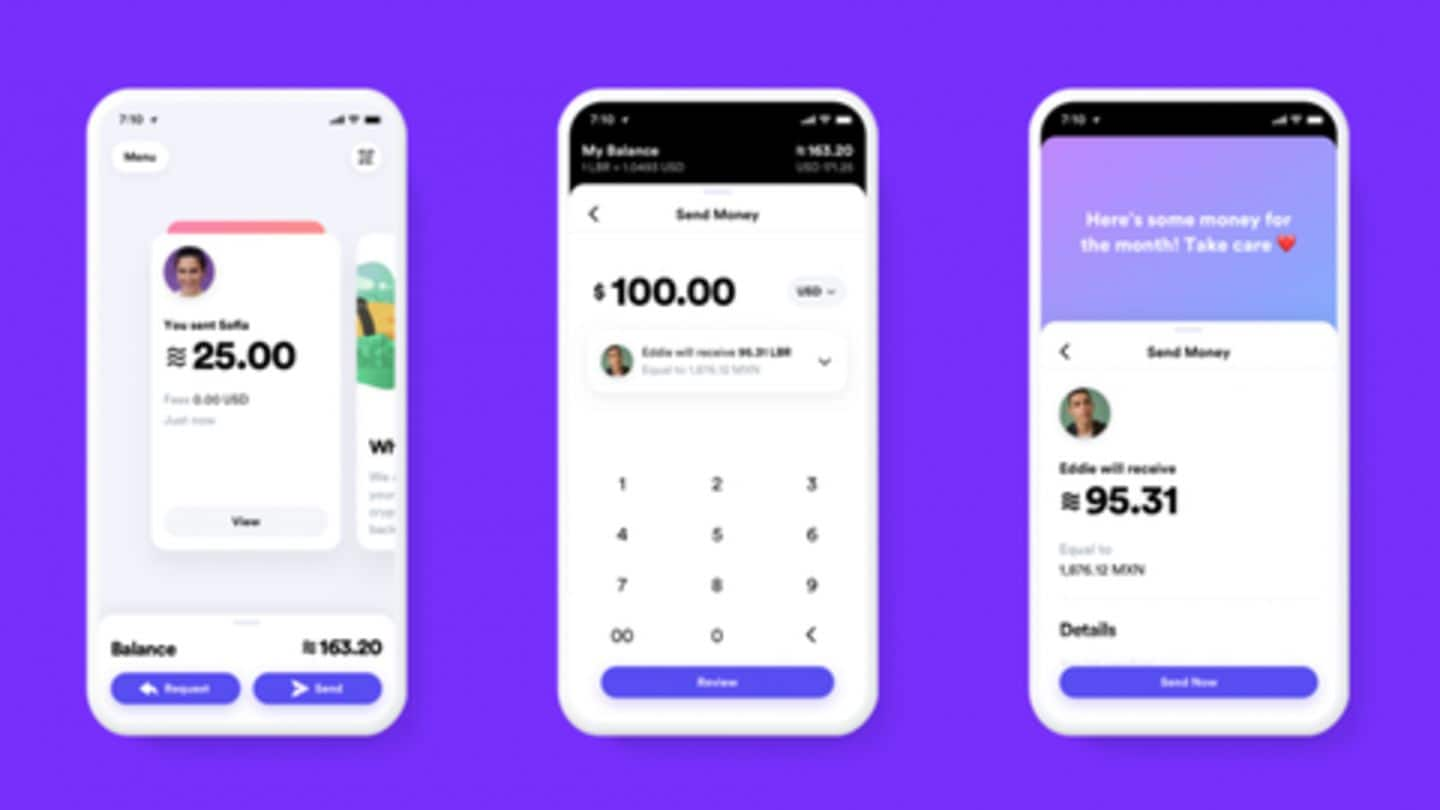 In a bid to foray into the world of global payments, Facebook has confirmed its plans to launch a new cryptocurrency in 2020. Dubbed as Libra, the digital coin will be based on a blockchain-based network called Calibra. It will be initially used to transfer money between individuals and eventually, as payment gateway for online and offline services. Here's all about it.
Libra will be governed by a not-for-profit association
Libra will not be controlled by Facebook. Instead, the social media giant has formed a non-for-profit Libra Association that will govern the development of the token. The Association, which currently has 28 members including Visa, MasterCard, Spotify, Uber, and Vodafone, will also regulate something called as Libra Reserve - an asset pool that will ensure every unit of Libra has a stable intrinsic value.
Libra is just like any other digital currency. You'll buy some Libra coins with real money and store it in a digital wallet. Facebook's digital wallet is named Calibra and it will be integrated into Facebook Messenger, WhatsApp, and other approved third-party wallets. Hence, by simply using your phone, you will be able to send Libra to friends or make payments for online/offline services.
Understanding the Libra blockchain
According to the white paper, every Libra payment will be permanently recorded into the Libra blockchain which can handle 1,000 transactions per second (Bitcoin supports 7 transactions). Further, like other blockchains, Libra blockchain will serve as a public online ledger but operated and constantly verified by the founding members of Libra Association who have invested at least $10 million each into this project.
Everything else to know about Libra
Libra transactions aren't entirely free. However, according to the Association, the transaction fee will be negligible for most consumers. Once you sign up, you'll have to successfully complete a Know Your Customer anti-fraud process to be able to make transactions. Notably, Libra will be publicly launched in the first half of 2020, and we expect more details on it over the coming months.