Judge rules Google must face $5 billion incognito mode lawsuit
Judge rules Google must face $5 billion incognito mode lawsuit
Written by
Chandraveer Mathur
Mar 16, 2021, 12:33 am
2 min read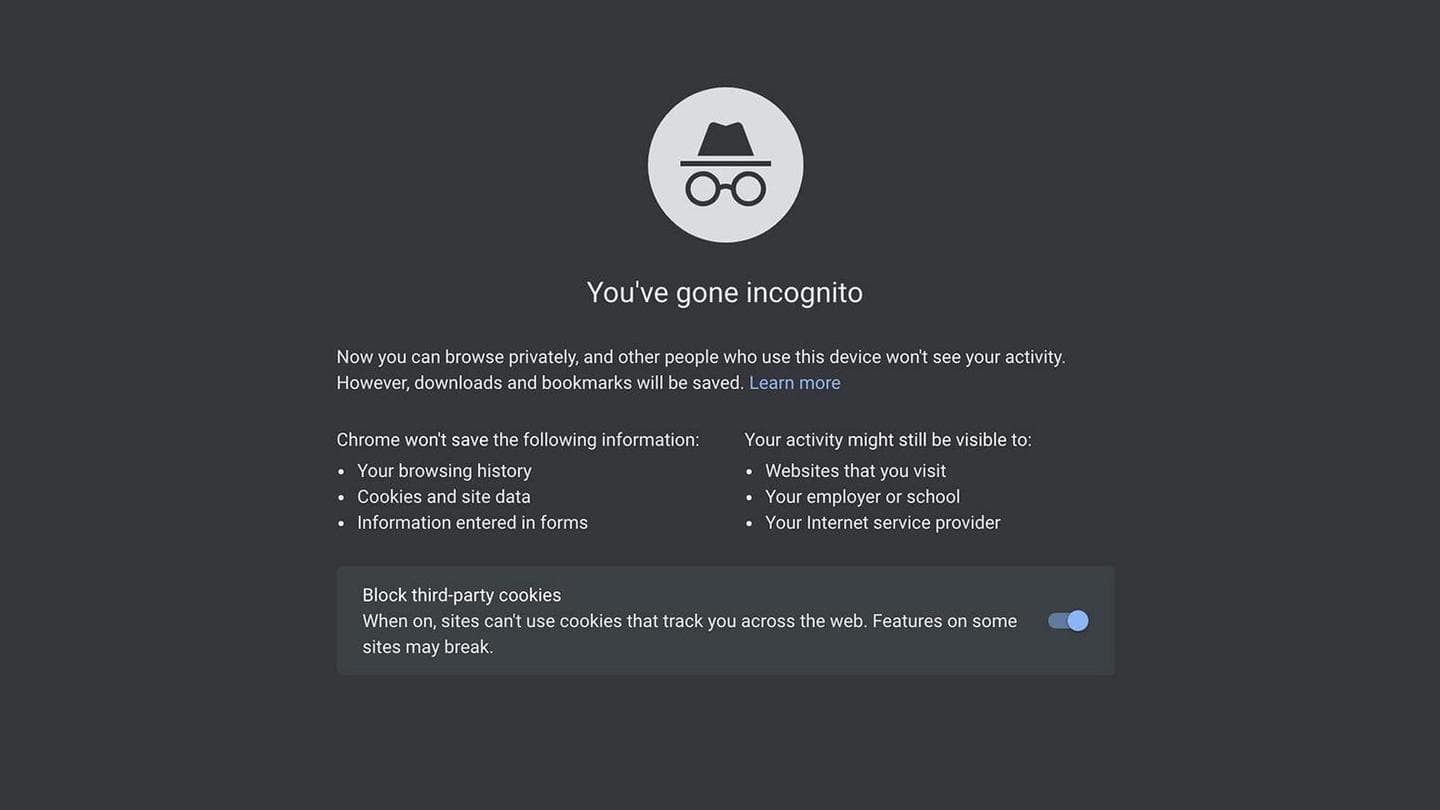 In June 2020, Google was slapped with a $5 billion lawsuit for allegedly tracking users activity in the Chrome browser's incognito mode. On Friday, a federal judge informed the search giant that it must face the lawsuit. This development follows Google's appeals to the court to throw out the case. Reuters reports that the complainants seek nearly $5,000 in damages per user.
Complainants allege websites send browsing data back to Google
The class-action lawsuit alleges that Chrome browser collects user data even when a user switches to a more private incognito mode. The District Court of Northern California lawsuit filing explains that Google Analytics, Google Ad Manager, and website plug-ins send browsing data back to the company even when users switch to incognito mode. Ironically, people associate incognito mode with privacy from invasive trackers.
Google said it will vigorously defend itself against the allegations
The complaint emphasizes that Google cannot continue to engage in "covert and unauthorized data collection from virtually every American with a computer or phone." However, Google's spokesman Jose Castaneda said the company will vigorously defend itself against the claims. He said that each new incognito tab clearly states that websites may be able to collect information about your browsing activity.
Google accused of violating Federal Wiretap Act, California privacy laws
The complainants seek $5,000 in damages for each of the millions of people who used Chrome's incognito feature since June 1, 2016. Google is said to be in violation of the Federal Wiretap Act and California privacy laws. While the petitioners allege that the company engages in a "pervasive data tracking business," Google said that the data collected directly benefits website owners.
Court rejected Google's appeal to have the case thrown out
The latest development is that a judge in California has told the Alphabet Inc. subsidiary that it must face the lawsuit. The search giant had appealed to the court to throw out the case but the judge reportedly rejected the request. This lawsuit is one of the rare instances where a Big Tech company is being held accountable for its invasive tracking policies.