Infosys under Nilekani will adapt a 3-pronged strategy
Infosys under Nilekani will adapt a 3-pronged strategy
Written by
Anish Chakraborty
Aug 27, 2017, 11:48 am
2 min read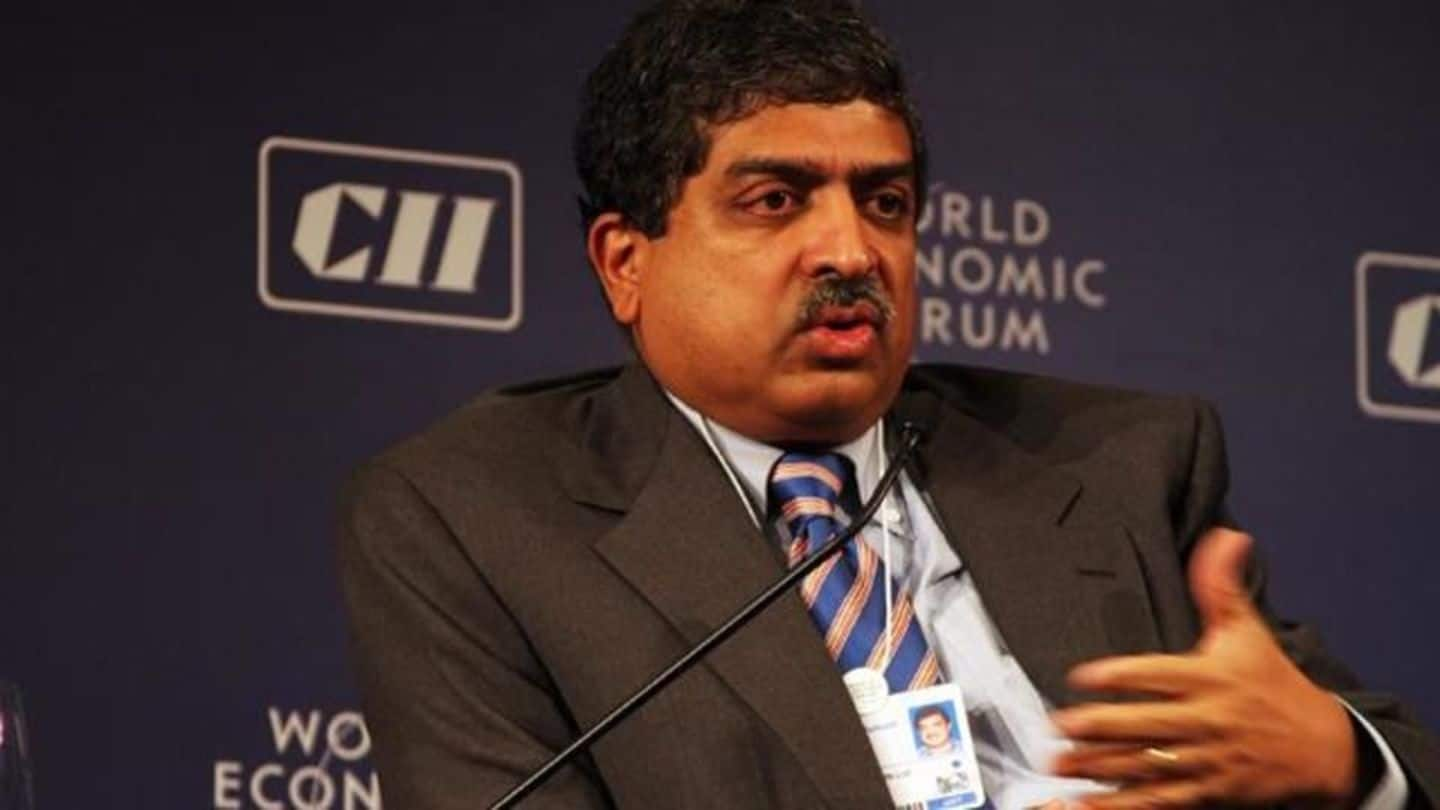 If anything is evident from Nilekani's tweet - "Joined @Infosys at 26, re-joined it at 62." - it's the fact that Infosys is once again relying on its old guard to bring the much-needed order. Nilekani was among the six, who built India's most high-profile information technology firm from scratch, and now it's time to hold the fort once again. Here's more.
Infosys is in bad shape. It witnessed the exit of its chief executive officer and chairman within the span of a week. Its investors are disgruntled. The board is in disarray and the shareholders are in panic mode. Nilekani has now been chosen as the miracle man, one who will bring about stability and propel the firm in the right direction.
Four of Infosys's board members have called it quits, after issuing a blistering six-page statement heavily blaming founder Narayana Murthy for Vishal Sikka's exit. These empty seats need to be filled as soon as possible. Nilekani's role as a "super CEO" will be under intense scrutiny. He's a founder member and has served as an Infosys CEO but the stakes are decidedly higher now.
Among other things, Nilekani is expected to rally key executives to form a new strategy, bring about management changes, reconstitute the board, find a new CEO and devise a new direction for the firm. So does Nilekani have a definite plan up his sleeve? He is tight-lipped. It's too early to comment on such matters, said Nilekani, however, one can expect details in October.
Bringing the heads together
For now, he has asked board members Ravi Venkatesan and D.N. Prahlad, interim CEO U.B. Pravin Rao, strategy head Deepak Padaki, and CFO M.D. Ranganath to devise a new game plan. Nilekani said, "We are moving quickly to put in place a new architecture…getting a new CEO…as well as looking at the board composition and what should be the strategy going forward."
As per experts, the focus should now be on three aspects - how Infosys conducts business, evaluation of Sikka's initiatives and deciding how to go about its $500 million Innovation Fund. In order to achieve that, it'll probably hire individuals capable of tackling advanced technologies at top-tiers and bolster relationship with top Fortune 500 clients. However, chances of major acquisitions are slim under Nilekani.