#AnEraEnds: Alibaba co-founder Jack Ma hangs up his boots
#AnEraEnds: Alibaba co-founder Jack Ma hangs up his boots
Written by
Siddhant Pandey
Sep 10, 2019, 06:34 pm
3 min read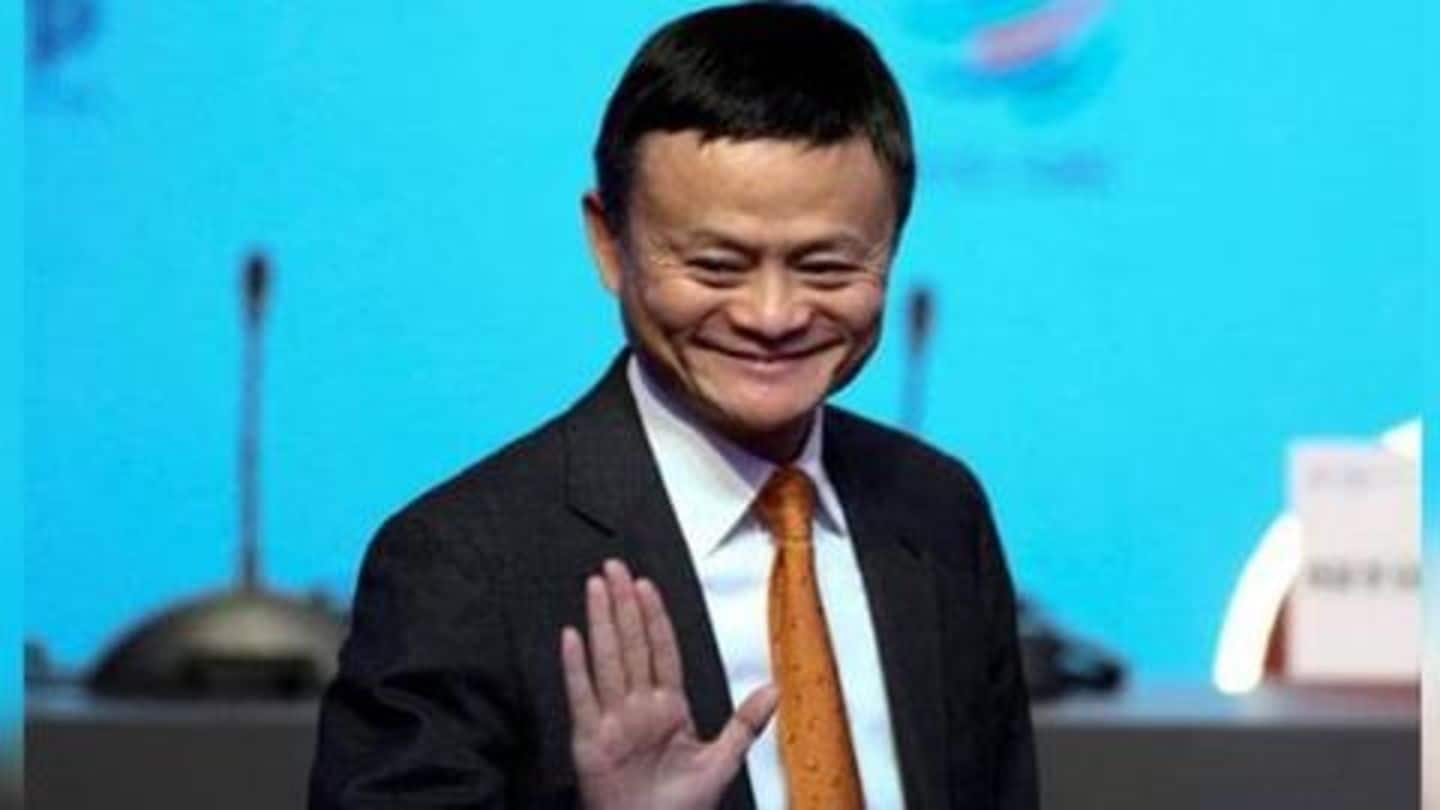 After spending two decades at Alibaba's helm, Jack Ma stepped down as Chairman of the e-commerce giant on Tuesday, his 55th birthday. Ma, China's richest man, had founded the company in 1999, and had since turned it into one of the world's biggest Internet firms. Alibaba is currently valued at $480 billion while Ma's net worth is an estimated $38.6 billion.
I want to try new things, Ma said last year
Ma had announced his resignation last year saying that he has many dreams that he wants to pursue. He had stated, "Those who know me know that I don't like to sit idle. The world is big, and I'm still young, so I want to try new things." Ma will host a farewell/birthday party at the 80,000-capacity Hangzhou Olympic Sports Center stadium today.
'It's the dreams that keep us working hard'
"I'm always looking forward. I don't want to look at the things back," Ma said in a video. "The thing I want this company to never forget- because we're at today's size- a lot of companies, I learned why they fail." He added, "They forget about dreams. It's the dreams that keep us working hard. It's dreams that keep us never afraid of setbacks."
Ma started Alibaba from his apartment in 1999
Notably, Ma, a former English teacher, hailed from a poor family in Hangzhou. At 33, he bought his first computer and after his online search for "beer" resulted in no Chinese beers, he set up Alibaba from his apartment. Eventually, Alibaba evolved from an online marketplace into an e-commerce giant, venturing into financial services, cloud computing, and artificial intelligence.
After shocking people with his decision to step down last year, Ma had previously said that he would like to focus on education in rural areas and philanthropy. However, he will remain on the board of directors at Alibaba, as he retains a 6.22% share in the company. He is expected to remain on the company's board until an annual shareholders' meeting in 2020.
Daniel Zhang will succeed Ma as Alibaba's chairman
Meanwhile, Ma will be succeeded by the company's chief executive Daniel Zhang (46), who is an accountant by training, and reportedly, nothing like his predecessor. At Alibaba, Zhang is known as Xiaoyaozi- a Chinese character's name meaning the "unfettered one," i.e., someone who doesn't do battle, but trains others. The new Alibaba boss has been working at the company for 11 years.
Zhang has logic, critical thinking skills of supercomputer: Ma
Announcing Zhang's appointment back in 2018, Ma had said of him, "He has the logic and critical thinking skills of a supercomputer, a commitment to his vision, the courage to wholeheartedly dare to take on innovative business models and industries of the future."