Reliance Jio could soon launch affordable large-screen smartphones in India
Reliance Jio could soon launch affordable large-screen smartphones in India
Dec 28, 2018, 03:52 pm
3 min read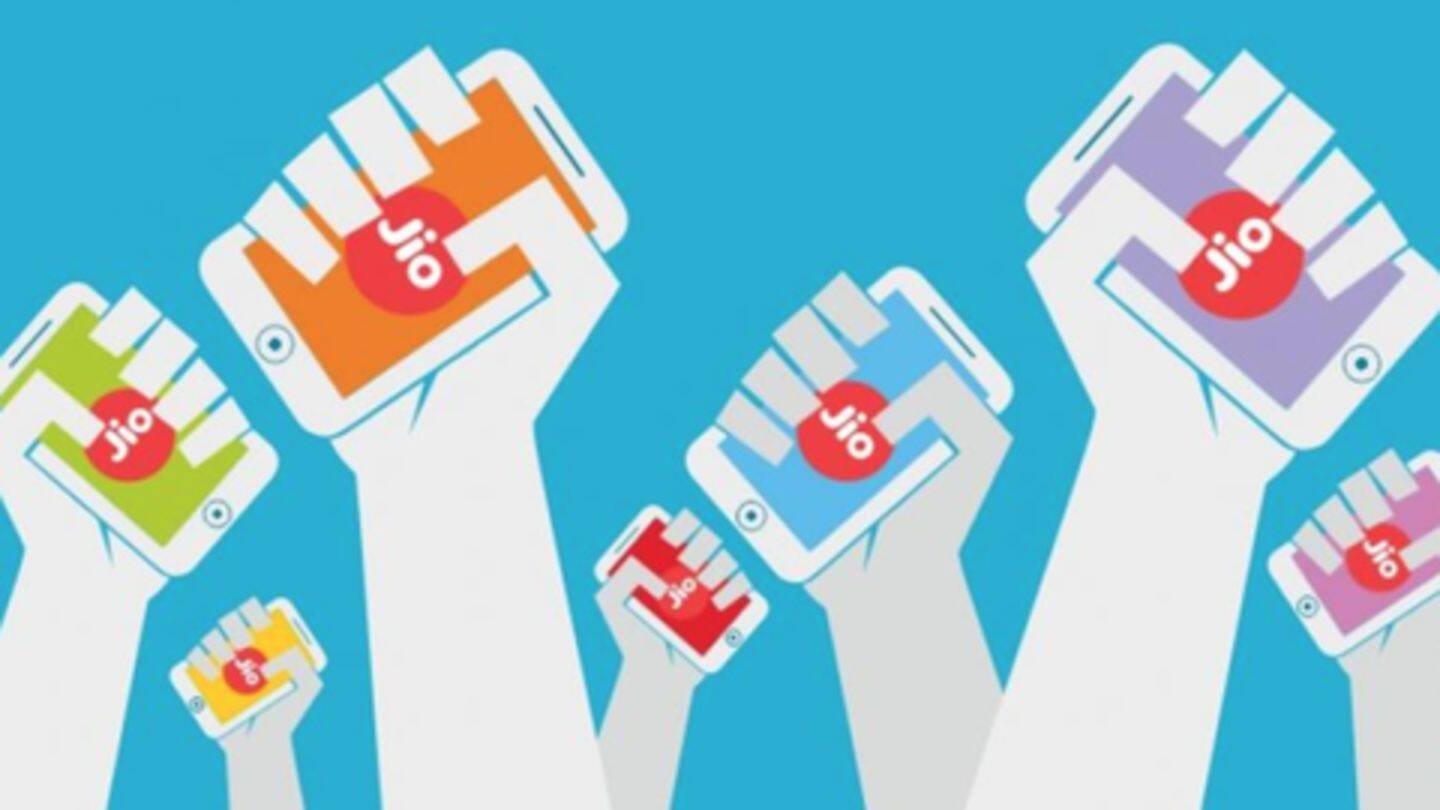 In a bid to attract India's 500 million feature phone users and net them under its 4G network, Reliance Jio is working to launch affordable VoLTE smartphones. Citing a company executive, The Economic Times reported that Jio is working with OEMs to introduce "affordable large-screen smartphones" for customers who are yet to switch to a 4G smartphone. Here's more on this development.
Jio to launch new devices "in every few months"
According to Sunil Dutt, head sales, channel development at Reliance Jio, the company is "trying to work with partners" to launch affordable large-screen smartphones for feature phone users. With this move, Jio aims to bring "right kind of connectivity" and "right kind of content on devices which are affordable". Dutt says that Jio will launch future devices "in every few months".
Jio in talk with Flex to launch 100 million smartphones
Meanwhile, Jio is already in advanced talks with American manufacturer Flex to locally produce around 100 million low-cost VoLTE smartphones. Moreover, this order has prompted Flex to negotiate some tax benefits with the government so as to save on taxes. The tech giant looks to sell the devices at free trade agreement rates and hence be able to produce highly affordable 4G smartphones.
Jio also aims to attract first-time smartphone buyers
Jio has already partnered with several manufacturers like Apple, Samsung, OPPO, Xiaomi, OnePlus, and others to bundle attractive cashback and data offers with smartphones. With this move, Jio helps to attract first-time buyers to its 4G network and in turn bring down the effective cost of a smartphone for the customer. A win-win scenario.
Courtesy JioPhone, the telco has already expanded its user base
Notably, with its feature-packed JioPhone and JioPhone 2, the company has rapidly expanded its market share by offering 4G connectivity, free calls, and services like WhatsApp, YouTube, Facebook on low-cost smartphones. These feature phones have been instrumental in catering to users in rural areas and tier-3 towns - a market that Jio's rivals have failed to tap into until now.
Locked horns: Airtel is also working to offer low-cost smartphones
In a similar move, Airtel is also in talks with OEMs to launch budget VoLTE smartphones. The move is seen as a multi-pronged approach to take on Reliance Jio. With low-cost VoLTE smartphones, Airtel aims at migrating its 200 million 2G customers to 4G network, roping in new customers transitioning from feature phones to smartphones, and eventually improving its average per-user revenue.