Microsoft CEO Satya Nadella's son Zain Nadella dies at 26
Microsoft CEO Satya Nadella's son Zain Nadella dies at 26
Written by
Pratyush Deep Kotoky
Mar 01, 2022, 12:12 pm
2 min read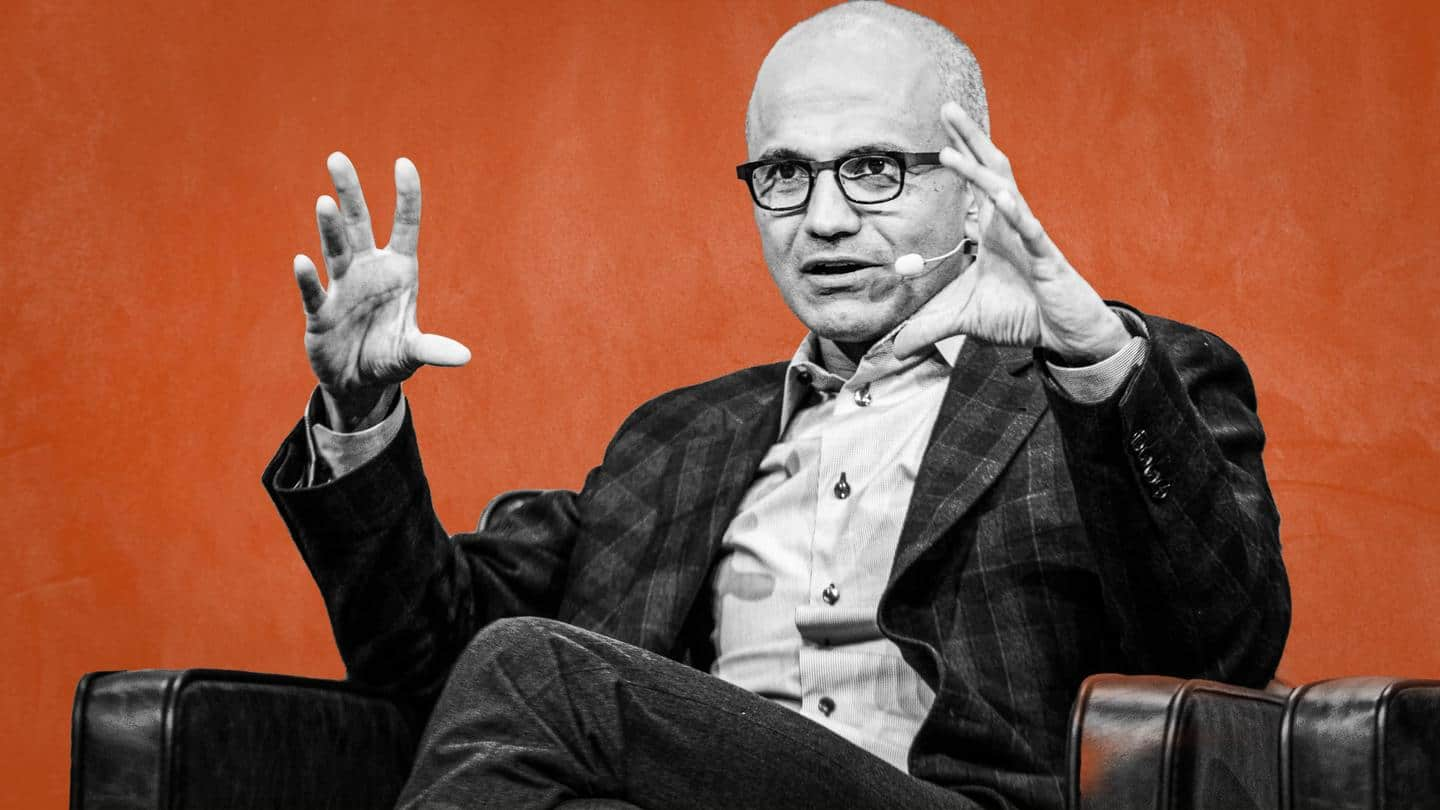 Zain Nadella, the son of Microsoft Corporation's Chief Executive Officer Satya Nadella and his wife Anu, died on Monday morning, the company said in an email to its executive staff. Zain was 26 years old and had been born with cerebral palsy. Microsoft also asked its executives to hold the family in their thoughts and prayers while giving them space to grieve privately.
Nadella focused on designing products for users with disabilities
After becoming Microsoft's CEO in 2014, Nadella reportedly focused on designing products to better serve users with disabilities, citing lessons he learned raising and supporting Zain. Last year, the Nadellas established the Zain Nadella Endowed Chair in the Pediatric Neurosciences department of Seattle Children's Center for Integrative Brain Research. Zain received much of his treatment at the Children's Hospital.
'Zain will be remembered for his eclectic taste in music'
Condoling Zain's death, Jeff Sperring, CEO of Children's Hospital, wrote to his Board that Zain will be "remembered for his eclectic taste in music, his bright sunny smile and the immense joy he brought to his family and all those who loved him."
Zain was born through emergency C-section
In 2017, Nadella had talked about Zain's birth in a blog. "One night, during the thirty-sixth week of her pregnancy, Anu noticed that the baby was not moving as much as she was accustomed to." They then went to the emergency room of a local hospital in Bellevue. "Upon examination, the doctors were alarmed enough to order an emergency cesarean section," the blog said.
Zain did not cry when he was born: Nadella
Zain was born at 11:29 pm on August 13, 1996, weighing three pounds, and he "did not cry," Nadella had written in the blog. "Over the course of the next couple of years we learned more about the damage caused by in utero asphyxiation, and how Zain would require a wheelchair and be reliant on us because of severe cerebral palsy," Nadella had added.