14.9 million jobs created per annum in MSME sector: Survey
14.9 million jobs created per annum in MSME sector: Survey
Written by
Ayushi Chamoli
Edited by
Pallabi C Samal
Mar 10, 2019, 06:25 pm
2 min read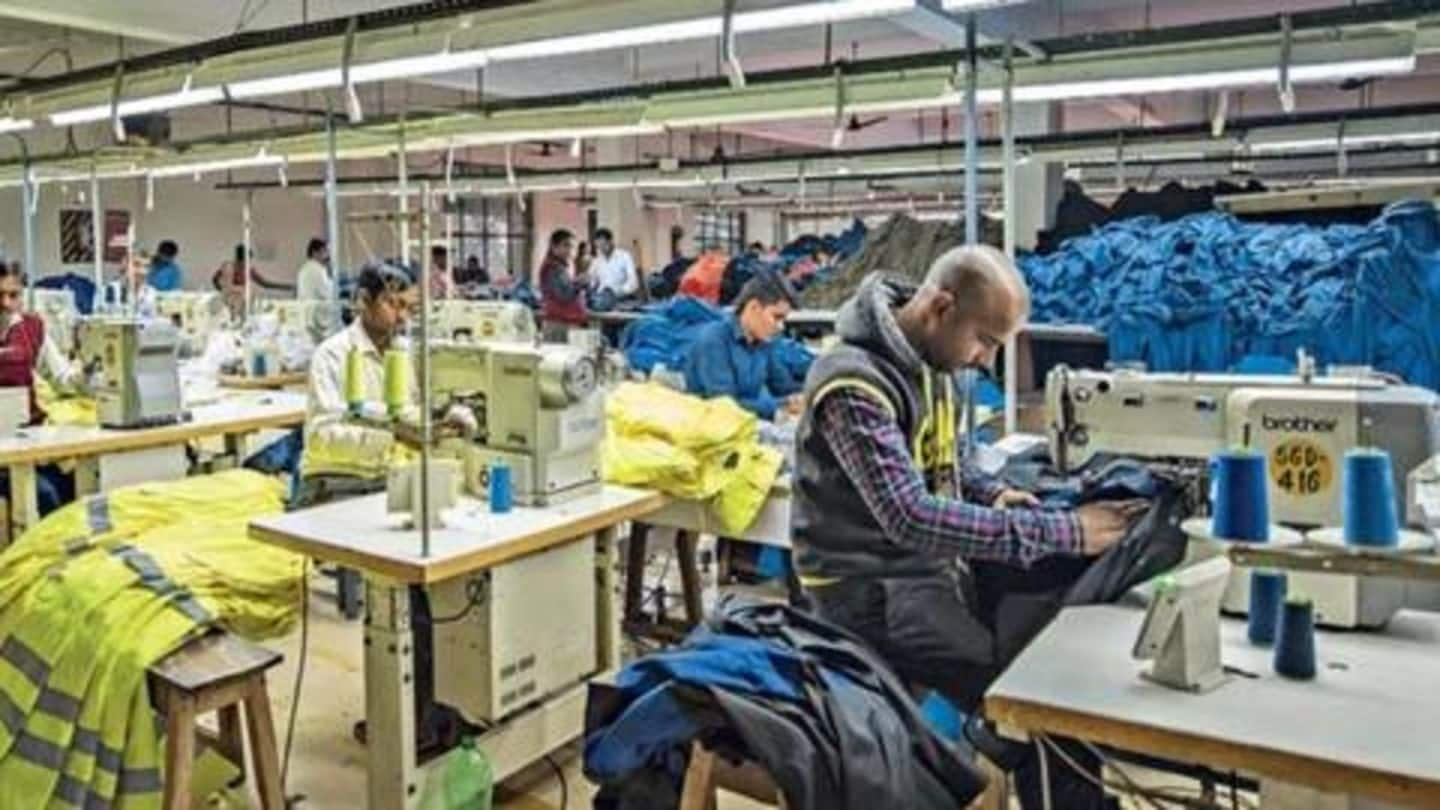 Confederation of Indian Industry conducted a survey recently, in which it found out that the Micro, Small and Medium Enterprises (MSME) sector has created 13.5-14.9 million new jobs per annum over the past four years, at annual compounded growth rate of 3.3%. Around 1.05 lakh MSME businesses were surveyed in 350 industrial centers across the country, making it the largest ever survey conducted.
Tourism and hospitality sector created maximum jobs, followed by transport
According to the report, hospitality and tourism sector created maximum jobs, followed by textile, apparel and metal products, in the last four years. Machinery parts, transport and logistics sector were next in line. Among the states, Maharashtra, Gujarat and Telangana created almost half of the new job opportunities. In case of exporters, Maharashtra and Telangana again came out with flying colors, along with Tamil Nadu.
Confederation of Indian Industry announces the survey results
Our skills development front is undergoing rapid changes: CII President
The survey further revealed that more companies or respondents were able to fill vacancies in less than one month, indicating high availability of skilled labor. "The survey has indeed thrown up the most promising outcomes. With the kind of disruptions and innovations that are likely to sweep through industry, our skills development front is also undergoing rapid changes," Rakesh Bharti Mittal, President, CII said.
Clear signal of robust economy, says Railway Minister Piyush Goyal
One of the largest ever job surveys done by CII shows creation of 1.5 cr jobs/ year. A clear signal of a robust economy which is creating jobs for all. https://t.co/8R5trsduie

— Piyush Goyal (@PiyushGoyal) March 8, 2019
In next three years, employment will see a probable growth
The CII report also suggested that in the next three years, employment will see a definite growth. This positive feeling stems out of the availability of government initiatives such as the 2% interest rate subvention, which was given to MSMEs, in the Trade Receivable e-Discounting System (TReDS), implemented in January. These are expected to push the sector forward and create more job opportunities.
Survey highlights other MSMEs need hand-holding, says CII director general
However, the survey also suggested that there is a need to spread the initiative among other MSMEs. CII Director General Chandrajit Banerjee said, "The survey highlights the need for greater hand-holding of the MSMEs who are still to take full advantage of these Government initiatives."