Tesla likely to be in India by next year: Musk
Tesla likely to be in India by next year: Musk
Written by
Shubham Sharma
Mar 16, 2019, 05:51 pm
2 min read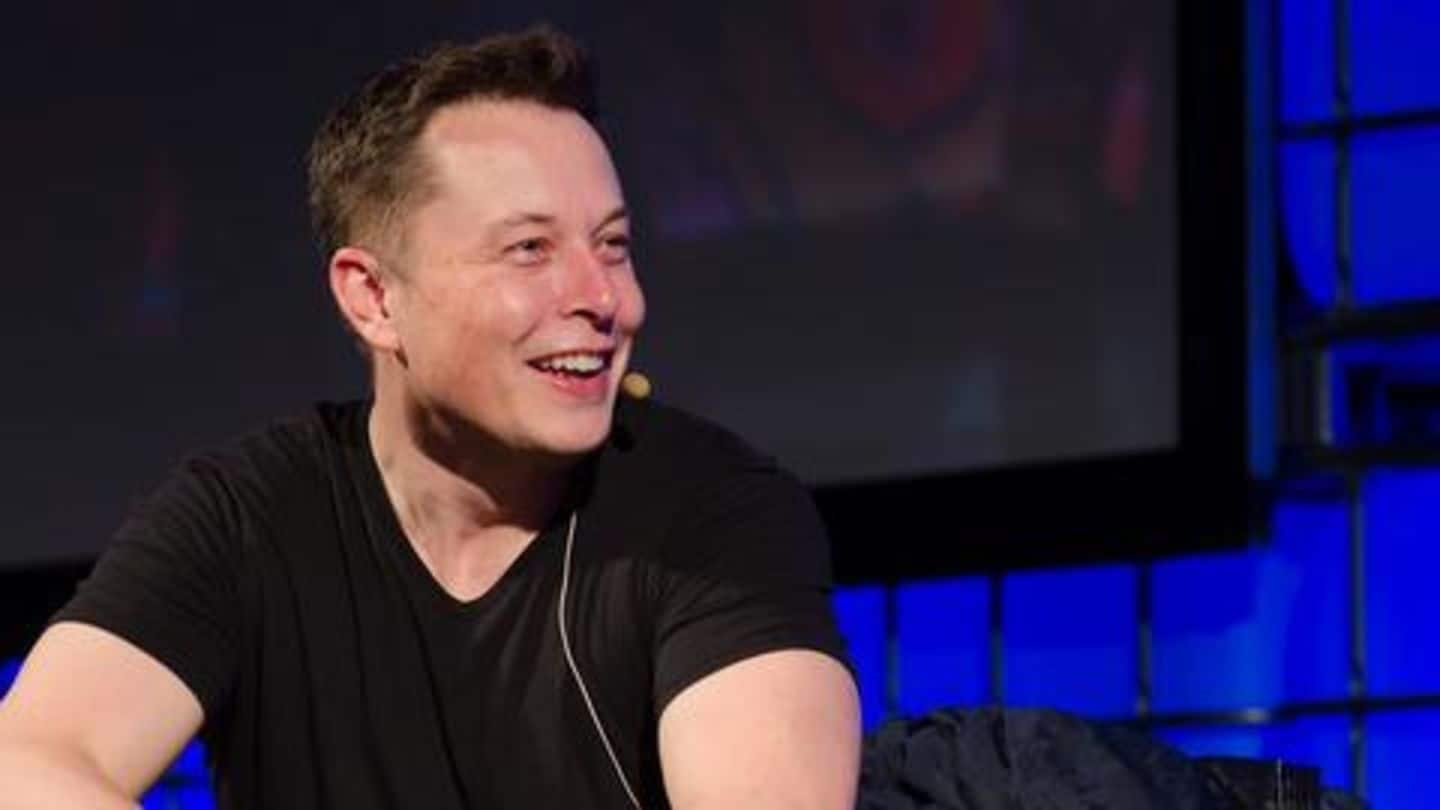 If you've been waiting for Tesla to show up in the Indian market (like me), there's finally some news to cheer you up. Elon Musk, the founder and CEO of the electric automaker, has said he's 'definitely' looking to bring Tesla cars in India by 2020. The update came soon after the announcement of Model Y crossover SUV from the company. Here's more.
Musk details India plans on Twitter
Musk, who remains particularly active on Twitter, recently responded to query on when Tesla would launch its cars in India. "Would love to be there this year. If not, definitely next," the billionaire said while indicating that the company is gearing up to establish its presence on the Indian shores. Notably, since 2016, Musk has dropped several hints regarding Tesla's India entry.
Would love to be there this year. If not, definitely next! 💛 India 💛

— Elon Musk (@elonmusk) March 15, 2019
Tesla had even listed India for Model 3 booking
To note, back in 2016, Tesla had even listed India on the Model 3 booking page, raising hopes for a launch in 2017 or 2018. However, nothing really happened and fans are still waiting for the famous automaker to enter the Indian market.
'Partial presence' next year, expansion by 2020
Last year in May, Musk had said that 'some challenging government regulations' have been derailing the company's plans. However, later that year he asserted that the company will have a 'partial presence' in the country by the end of 2019 and would expand in 2020. Now, this falls in line with the latest comments, indicating that Tesla cars would launch in India pretty soon.
Many questions still remain unanswered
Though Musk says Tesla will be in India by next year, it is imperative to note that there's still no timeline for vehicle roll-out or even their India prices. Also, it remains unclear how the initial, 'partial presence' and the supercharger network will be established in the country. Musk had also said he will probably visit India in 2019.
Local production for local markets
Though the Indian government has been pushing Tesla to set up a plant in the country, the automaker is looking at continent-level production to keep prices affordable in different markets. For Asia, the company is already setting up a Gigafactory in Shanghai, hoping to produce some 500,000 electric vehicles annually and doubling its global manufacturing capacity.