Days after Binny Bansal's exit, Myntra CEO and CFO quit
Days after Binny Bansal's exit, Myntra CEO and CFO quit
Nov 16, 2018, 10:02 am
2 min read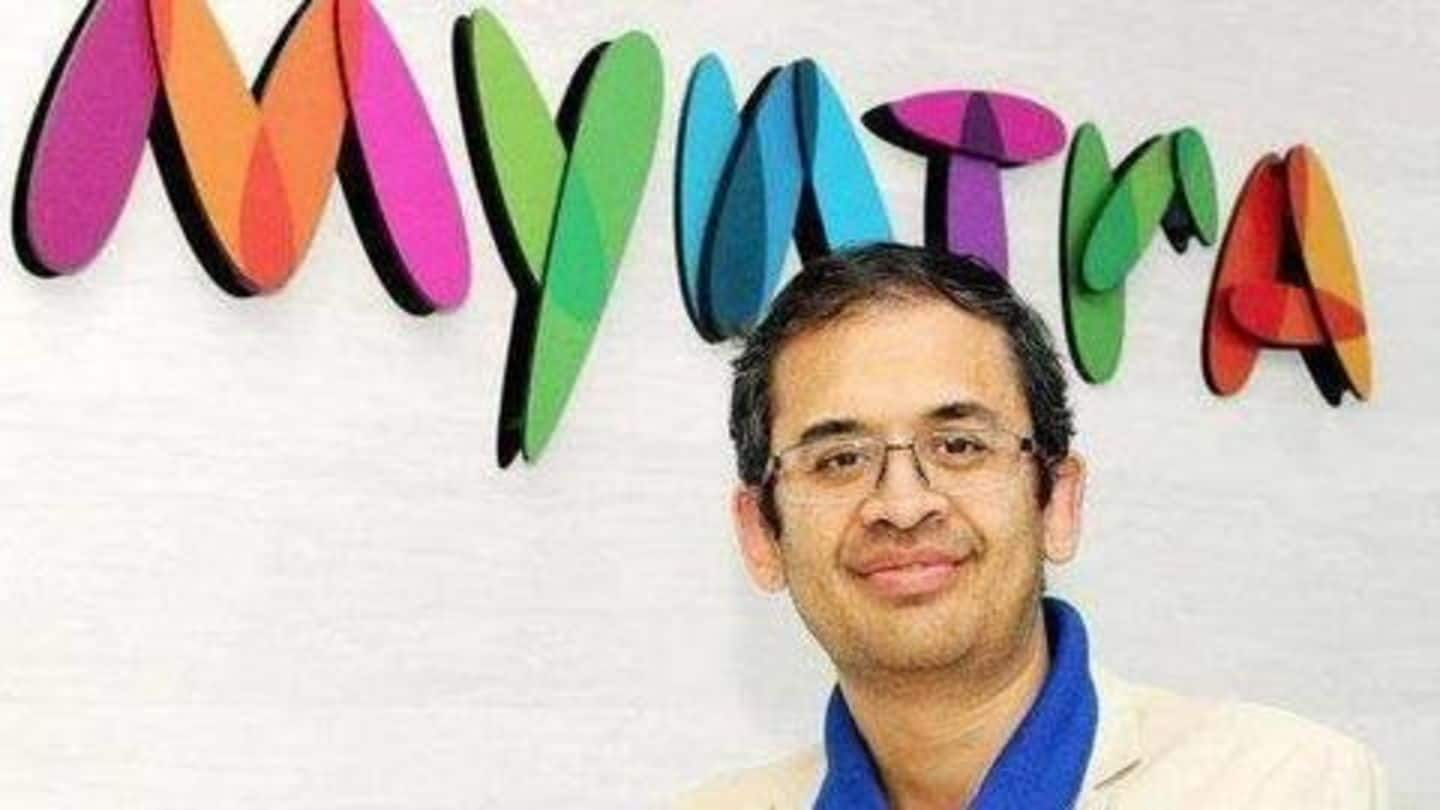 A few days after Flipkart co-founder Binny Bansal resigned from the company on charges of personal/sexual misconduct, Myntra CEO and CFO have quit. Myntra CEO Ananth Narayanan and CFO Dipanajan Basu have put down their papers, TOI reports. People familiar with the matter told the daily that Narayanan's exit was inevitable after Bansal's, as he didn't share good terms with current CEO Kalyan Krishnamurthy.
Narayanan joined Myntra after working in McKinsey & Co.
A former employee of Mckinsey & Co., Narayanan joined Myntra in 2015 as CEO, taking over the reins from the fashion e-tailer co-founder Mukesh Bansal. Further, Basu had joined Myntra two years ago, after working in Wipro. Notably, Jabong CEO Gunjan Soni and head of strategy Ananya Tripathi have also resigned a few weeks ago.
Under Narayanan, Myntra's losses went down by 25%
During his tenure at Myntra, Narayanan expanded the company's label business by bringing brands like Roadster on board. He also ventured into offline marketing with brick-and-mortar stores. Further, he included new business like beauty products and accessories. Under him, Myntra's losses went down by 25%.
There are talks about cutting down workforce, significantly
TOI reported two employees of the company said Myntra is looking to lay off employees, significantly. While the estimated number is 100, it could go as high as 400-500, sources claimed. Responding to the daily's query about the resignation, Krishnamurthy said, "The Flipkart group is committed to the success of Myntra and growing the business, now more than ever." He didn't deny the exits.
Bansal's exit from Flipkart wasn't without repercussions
In 2014, Flipkart acquired Myntra and these resignations show how Bansal's exit has started a domino effect. Earlier this year, US company Walmart bought 77% shares in Flipkart, giving a major boost to the home-grown start-up founded by two Amazon alumni. However, it was reported that Walmart was not content with how Bansal handled accusations against him, leading to his surprise resignation.