Why co-founder Binny Bansal resigned from Flipkart
Why co-founder Binny Bansal resigned from Flipkart
Nov 14, 2018, 12:23 pm
3 min read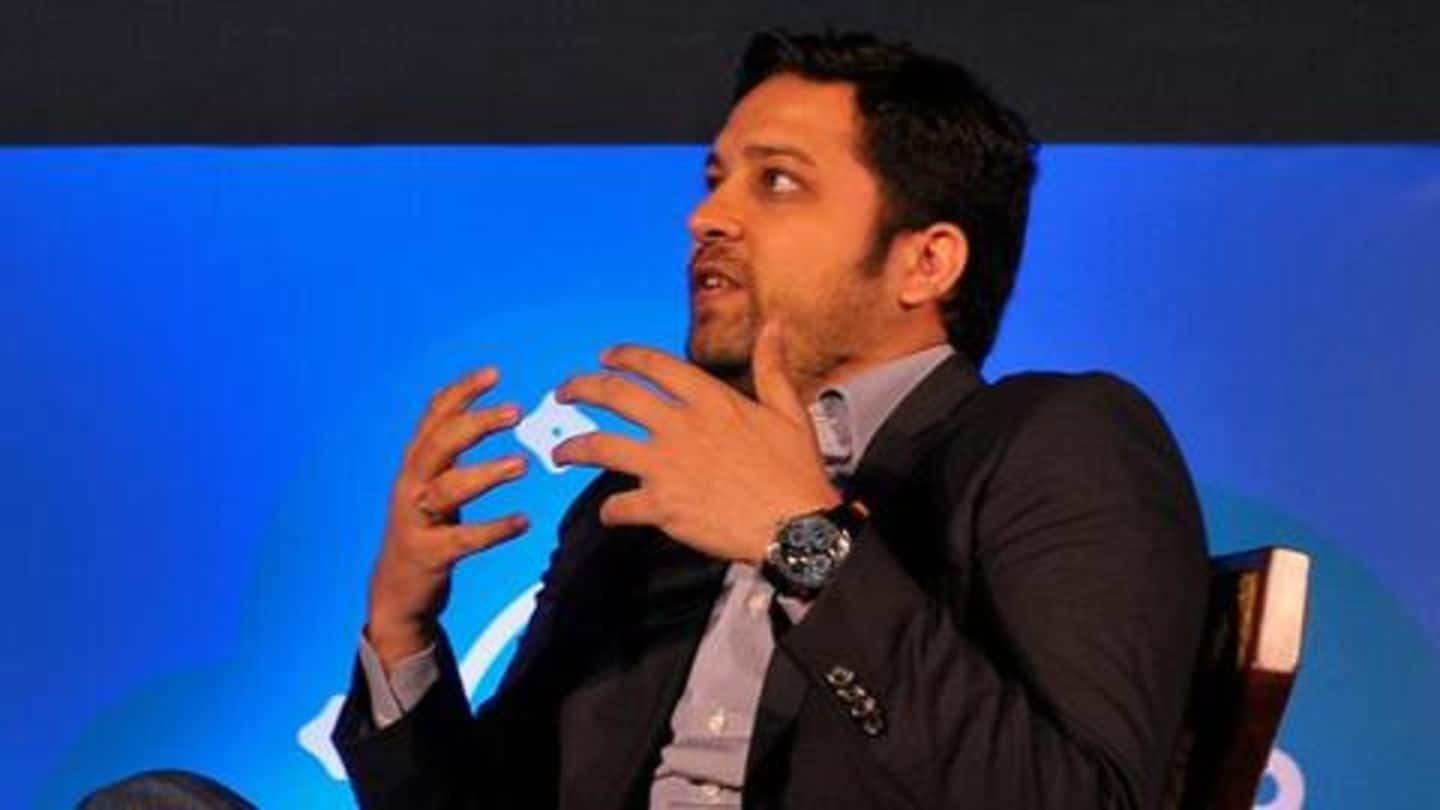 Flipkart's co-founder Binny Bansal stepped down from the Walmart-owned company on Tuesday, and now a report claims an investigation into the accusations of misconduct found that he had a consensual affair with the woman. The woman, who was allegedly assaulted by Binny, approached Walmart and the US company set up a team for a probe. Notably, Walmart acquired Flipkart in August this year.
Woman told Flipkart about abuse in 2016, nothing happened
The accuser, an employee who left the company in 2012 and formed her own event management firm, reported the abuse in 2016 but nothing happened, ET reported quoting sources. Since no action was taken, she wrote to Walmart CEO Doug McMillon, highlighting Binny's misconduct. The US firm had announced it will acquire 77% stake in Flipkart in May, and closed the deal in August.
Walmart and Flipkart roped in firm for investigation
Flipkart and Walmart then brought an International law firm on board to probe the case. The investigating team found that Binny and the woman were in a consensual affair. Notably, they didn't find any evidence to corroborate the woman's allegations but concluded there were lapses in the way the company handled the complaint. Reportedly, Walmart was upset that facts were hidden before the acquisition.
There were lapses in judgment, lack of transparency: Walmart
"While the investigation did not find evidence to corroborate the complainant's assertions against Binny, it did reveal other lapses in judgment, particularly a lack of transparency, related to how Binny responded to the situation," a statement by Walmart read.
As a result, Binny resigns from company he founded
Binny immediately resigned from his post of CEO. Notably, days after the acquisition, Flipkart's co-founder Sachin Bansal had also exited it. In an internal note sent to employees, the e-commerce giant noted, "This has been an unfortunate and challenging situation for Binny, his family, and Flipkart." Currently, Kalyan Krishnamurthy will report to the board. The company is contemplating a succession plan.
Binny's resignation didn't shock many
While Binny's resignation shocked many across ranks in Flipkart, some weren't surprised. A former executive said Binny was due to leave the company anyway, if not now then maybe next year. Binny too told employees he would continue as CEO for only few more quarters.
Krishnamurthy, Nigam gain from Binny's exit?
Meanwhile, Krishnamurthy and Sameer Nigam (CEO of PhonePe) have gained from Binny's exit. Nigam will now directly report to the board and gets a free hand. Ananth Narayanan, who heads Myntra and Jabong, will report to Krishnamurthy. Walmart's statement highlighted that Myntra and Jabong will function as separate platforms. Meanwhile, CEO Krishnamurthy told employees nothing changes for them, and the company's mission is same.