Nirmala Sitharaman's husband criticizes Modi government over economic slowdown
Nirmala Sitharaman's husband criticizes Modi government over economic slowdown
Written by
Siddhant Pandey
Oct 14, 2019, 07:15 pm
3 min read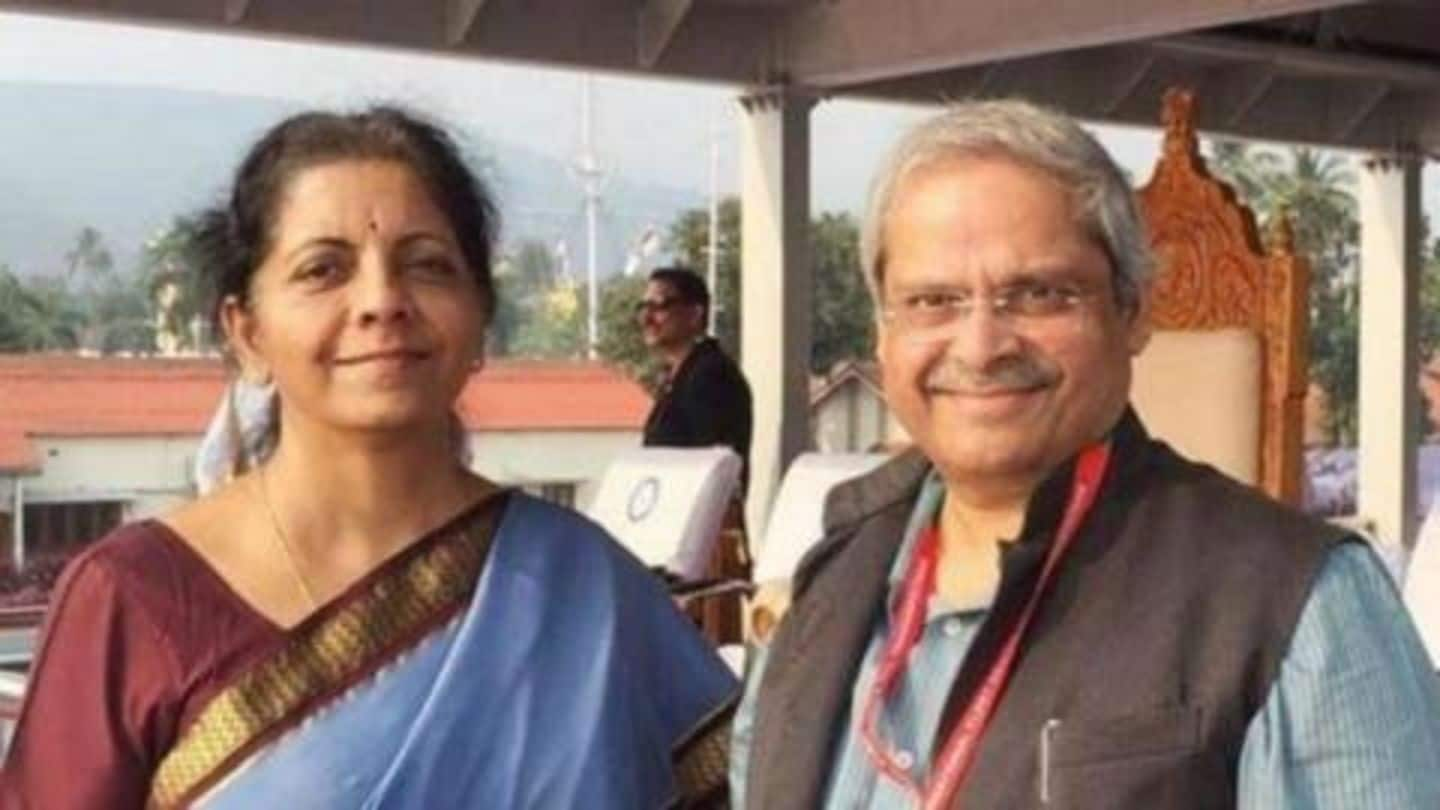 On Monday, noted political economist and Union Finance Minister Nirmala Sitharaman's husband Parakala Prabhakar said that the government is in denial about the economic slowdown in India. Prabhakar said that the Narendra Modi-led government is yet to show signs of a strategic vision to deal with the challenge. The economist also suggested that the Centre should adopt the PV Narasimha Rao-Manmohan Singh economic model.
Prabhakar says there's 'anxiety' over economic slowdown
Writing for a column in The Hindu, Prabhakar goes off accusing the Modi government of being in denial while there is "anxiety all over." Prabhakar then went on to list how urban consumption is dipping with rural consumption slowing down twice as fast. He also drew attention to GDP growth, which is at a six-year low, and the unemployment rate hitting a 45-year high.
BJP's economic ideology limited to critiquing Nehruvian model: Prabhakar
Prabhakar wrote, "The [BJP's] economic ideology and its articulation were limited to mainly critiquing the Nehruvian model from the fringes of the political spectrum." He added, "The BJP's flirting with Gandhian socialism didn't last for more than a few months after its founding. In economic policy, the party mainly adopted 'Neti Neti' (Not this, Not this), without articulating what was its own 'Niti' (policy)."
Prabhakar said Rao-Singh economic model 'remains unchallenged'
Prabhakar argued that the Modi government should adopt the Rao-Singh economic model which "remains unchallenged even today." Notably, PV Narasimha Rao was the Prime Minister of India from 1991-1996 and Manmohan Singh served as Finance Minister in his Cabinet. Prabhakar said that every political party that formed the government since has followed the "path-breaking repositioning" ushered in by their economic model.
'Critique of Nehruvian framework a political assault, not economic critique'
Further, Prabhakar wrote, "Yet the BJP continues to attack the Nehruvian economic framework. The party think tank fails to realize that the attack remains more a political assault and can never graduate to an economic critique." He added, "The agenda to construct an alternative to it or co-opt the one that was constructed did not become an urgent need."
Prabhakar advised BJP to embrace Rao-Singh model
Prabhakar advised, "A full-fledged embrace and an aggressive pursuit of [the Rao-Singh model] even now could provide the BJP and the government led by Prime Minister Narendra Modi a lodestar to steer the economy out of the choppy waters it is in at present."
Meanwhile, Finance Minister defended the government against husband
Responding to her husband's opinion piece, Finance Minister Nirmala Sitharaman reportedly defended the Modi government saying, "If you talk of deep reforms this government has taken many such steps." Sitharaman then went on to list the government's measures such as Goods and Services Tax, Aadhaar linking, the PM Ujjwala Yojana, and rural electrification to support her argument.