Reliance Jio GigaFiber v/s Airtel V-Fiber: Which one to choose?
Reliance Jio GigaFiber v/s Airtel V-Fiber: Which one to choose?
Jul 21, 2019, 12:31 pm
2 min read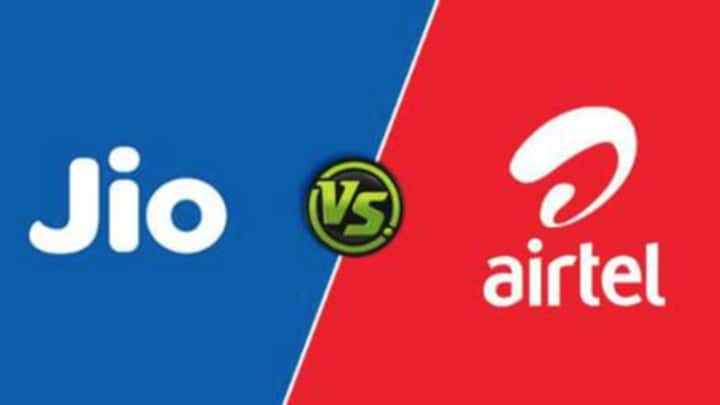 After a stellar run with its mobile services, Reliance Jio is looking to disrupt the fixed-line broadband market in India with Jio GigaFiber. The company is currently testing its FTTH service across several cities and is likely to launch it commercially soon. However, Reliance's biggest competitor in this space is Bharti Airtel's well-established V-Fiber broadband. Here's how the two services compare.
Jio GigaFiber v/s V-Fiber: Broadband speed
In the testing phase, Reliance Jio GigaFiber is offering 100 Mbps speed over 5GHz Wi-Fi networks and 50 Mbps over the 2.4GHz wireless network. However, because it is an end-to-end fiber service, there are speculations that the company might offer gigabit speeds of 1,000 Mbps in select circles. In comparison, Airtel's V-Fiber currently offers upto 300 Mbps speed depending on your plan.
A look at the data plans available on both services
Further, depending on the region, Airtel's catalog has a bunch of plans that offer upto 600GB of high-speed data. There is also an unlimited plan but it is available in select regions. On the other hand, Jio GigaFiber presently offers only a preview plan. It has a 100GB FUP limit, but you can add 40GB of data via free sachet recharges available on Jio.com.
Jio is also testing a triple play plan
Meanwhile, Jio is also testing a triple play plan wherein it is offering 100GB of high-speed data, unlimited voice calling, and a complimentary subscription to Jio Home TV at a starting price of Rs. 600/month. However, this plan is currently for Reliance's employees only.
As of now, Airtel offers only monthly rental plans in India. These plans range from Rs. 799 to Rs. 1,999 depending on the circle. In comparison, Jio GigaFiber is completely free under the preview offer. Users can take a connection by paying a refundable amount of Rs. 4,500 for the high-end 5GHz router and Rs. 2,500 for the 2.4GHz router.