Oil plunges 30% as Saudis begin price war with Russia
Oil plunges 30% as Saudis begin price war with Russia
Written by
Siddhant Pandey
Mar 09, 2020, 01:54 pm
2 min read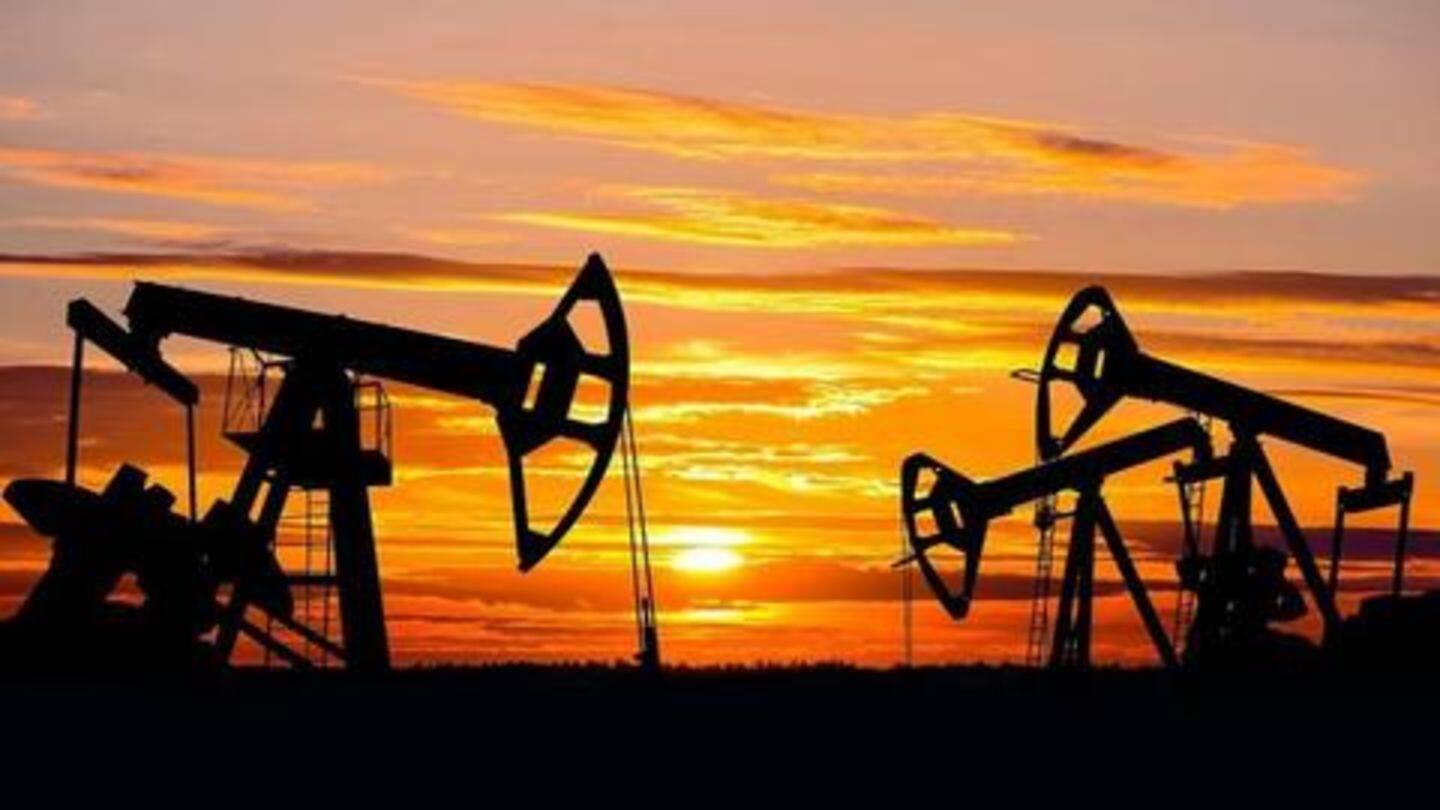 Oil prices crashed by 30% on Monday after Saudi Arabia slashed prices launching a price war against Russia. Saudi Arabia has reportedly decided to increase oil production after the Organization of the Petroleum Exporting Countries (OPEC) failed to strike a deal to cut production. The OPEC had planned to reduce production as the recent novel coronavirus outbreak has caused oil demands to crash.
Global benchmark Brent crude plunged 25%
According to Reuters, Brent crude, the international benchmark, plunged 25% to $33.96 per barrel by 0319 GMT. It had earlier dropped to $31.02—lowest since February 12, 2016. Brent crude is also on track for its biggest one-day drop since January 17, 1991, when the first Gulf War started. The United States benchmark of West Texas Intermediate (WTI) crude also fell by 26% to $30.55/barrel.
OPEC proposed cutting oil production; Russia refused
OPEC had on Friday proposed to cut oil production by 1.5 million barrels per day to keep oil prices from falling and help stabilize the market amid a reduced demand. The demand for oil is falling as people cut back on travel amid a global coronavirus disease (COVID-19) outbreak. However, Russia, the world's second-largest producer, refused to cut production.
Here's how Saudi Arabia responded to Russia's move
The world's largest oil exporter Saudi Arabia slashed its own prices in a bid to retain its market. Saudi Arabia reduced its April official selling prices by $6, selling oil to customers in Asia, the United States and Europe at $8 per barrel. Sources told Reuters on Sunday that the Kingdom plans to increase production by over 10 million barrels per day in April.
Oil price war likely to be 'limited and tactical'
Political-risk consultancy firm Eurasia Group told Reuters the Saudi-Russia oil price war is "likely to be limited and tactical." It added, "The most likely outcome of this crisis is entrenchment into a painful process that lasts several weeks or months, until prices are low enough to change fundamental views in Moscow and Riyadh back (to) some form of compromise on resumed OPEC+ production restraint."
How would the price war impact oil markets?
Lower oil prices may prove to be a boon for economies relying on oil imports. According to the Economic Times, shares of oil marketing companies including Bharat Petroleum Corporation (BPCL), Hindustan Petroleum Corporation (HPCL) and Indian Oil Corporation (IOC) rose up to 9% in Monday's morning trade. However, experts maintain that there may not be enough buyers and oil markets may be oversupplied.