Three-year-old in Kerala tests positive for coronavirus, tally reaches 41
Three-year-old in Kerala tests positive for coronavirus, tally reaches 41
Mar 09, 2020, 11:12 am
3 min read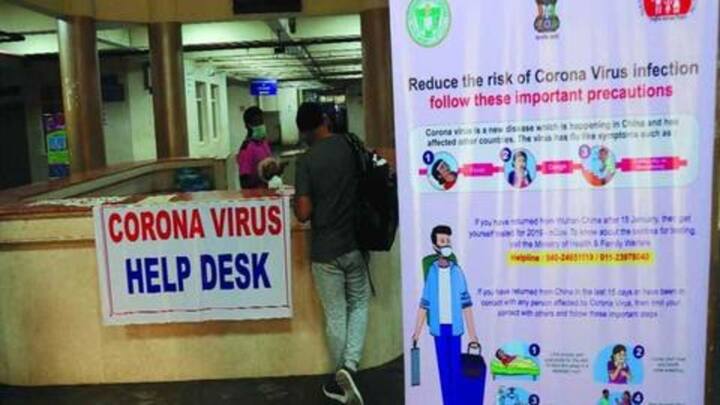 In Kerala, a three-year-old, who had traveled to Italy recently, tested positive for coronavirus, reports said on Monday. The child has been admitted to the isolation ward of Ernakulam Medical College. Another man in Agra, Uttar Pradesh, tested positive for the deadly virus after coming in contact with a suspected patient. With these developments, the number of cases across India swelled to 41.
It started in China, spread to over 90 countries
COVID-19 originated in China's Wuhan city in mid-December. The disease is caused by a new strain of coronavirus—thus "novel coronavirus"—called SARS-CoV-2. SARS-CoV-2 impacts a host's respiratory system, causing flu-like symptoms. Severe cases witness pneumonia, multiple organ failure, or death. It has spread to over 90 countries with over 1 lakh cases reported worldwide. After China, Italy, and Iran were the worst-affected.
The child's mother works as nurse in Italy
According to The News Minute, the child and his parents arrived in Kochi on March 7 at 6 am. The child's mother works as a nurse in the European nation. At the universal surveillance system, they were subjected to thermal screening, where it was found that the child had a fever. Subsequently, the samples were taken and sent to the NiV lab at Alappuzha.
Passengers and crew members of flight are being contacted
After the samples tested positive, the child was taken to an isolation ward and is said to be stable. The parents were also kept in these wards. Meanwhile, officials have started tracing all passengers and crew members of the Emirates flight number EK 530 who may have contacted the child. A helpline number — 04842368802 was also started for the same purpose.
Man from Agra came in contact with patient
And the man, who tested positive in Agra, got in touch with a businessman who was a patient. He was taken to Agra district hospital. Separately, three suspected patients from Aligarh were quarantined along with four others from Siddhartha Nagar. In an unfortunate turn of events, a 76-year-old, who returned from Iran, died in Ladakh. He showed coronavirus symptoms, but the results are awaited.
Arunachal Pradesh banned foreigners, Centre took decision against cruise ships
With the coronavirus crisis looming, the Arunachal Pradesh government has decided to block foreigners. Meanwhile, in a bid to contain the virus, the Centre won't allow any foreign cruise ship to dock at Indian ports. The coronavirus scare has affected Holi celebrations across the world. Temples in Dubai won't be reveling in celebrations and have advised people against playing with colors.