ShopClues co-founder publicly accuses wife
ShopClues co-founder publicly accuses wife
Written by
Shiladitya Ray
Mar 13, 2017, 09:24 pm
3 min read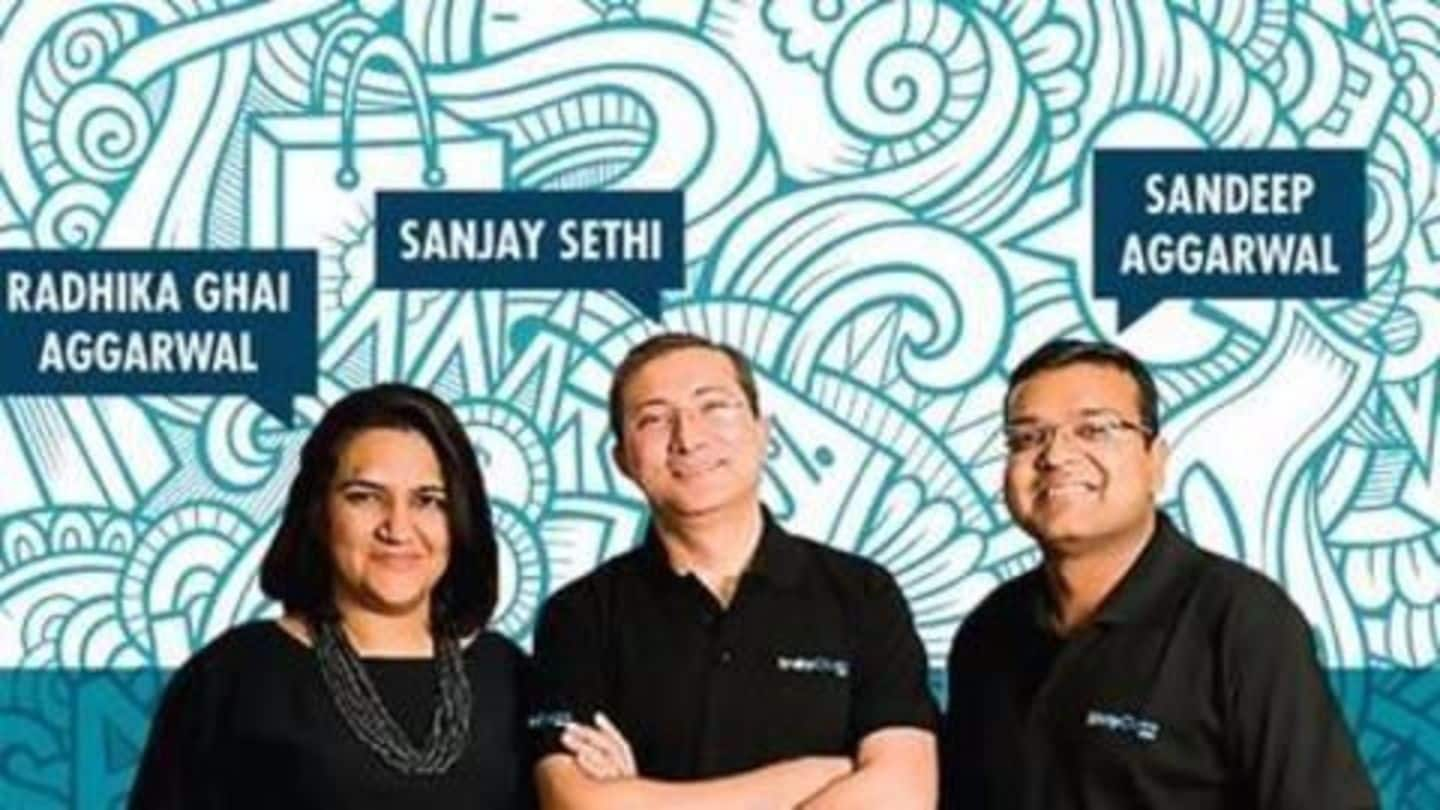 ShopClues, one of the nine Indian unicorns, was co-founded in 2011 by Sandeep Aggarwal, Radhika Aggarwal, and Sanjay Sethi. In an interview with Inc42, Sandeep Aggarwal, the co-founder of ShopClues, revealed his side of a dispute story with his wife Radhika Aggarwal, a dispute which is threatening to take the company apart. We take a look into what caused the dispute.
Sandeep accuses Radhika of altering history
Sandeep Aggarwal told Inc42 that Radhika had tampered with ShopClues' Wikipedia page, and had lied to the media saying that Sanjay Sethi and herself had founded ShopClues, and that Sandeep had joined later.
Sandeep Aggarwal's absence
The problems between Sandeep Aggarwal and Radhika Aggarwal started when Sandeep, a former equity analyst, was arrested by the FBI in July 2013 for leaking information about the upcoming Microsoft-Yahoo deal to a hedge fund. Sandeep pleaded guilty, saying that he did so to improve own reputation and his firm's revenue. He was released, and came back to India 13 months later.
Sandeep loses his voting right in ShopClues
When Sandeep was charged with the aforementioned insider-trading case, he nominated Sanjay Sethi as the new CEO to the board of ShopClues, and nominated Radhika as a board member. In Sandeep's absence, Radhika and Sanjay, along with other board members, allegedly changed Sandeep's right to nominate a board member in April 2014, a fact which Sandeep came to know only in October 2016.
The love affair between Radhika Aggarwal and Sanjay Sethi
The board seat fraud apart, Sandeep, upon his return, also came to notice that something was amiss in his relationship with Radhika. Sandeep told Inc42, that Radhika had stopped wearing their wedding ring, and had started using her maiden name instead. Sandeep then came to know of an affair between Radhika and Sanjay. According to sources, Radhika has filed for a divorce.
Sandeep poured his savings into ShopClues
In a WhatsApp message sent to the Economic Times, Sandeep said that he had funded ShopClues from his personal savings for the first eight to nine months before raising $1.95 million from his friends. He also said that he remains the largest shareholder.
Sandeep Aggarwal files a plethora of charges against his wife
The bitter row between Sandeep and Radhika Aggarwal has manifested itself in Sandeep filing a complaint in the Economic Offences wing of the Gurugram Police in October 2016, and filing an adultery case in December 2016. In March 2017, he filed a criminal defamation case against Radhika and Sanjay in a Delhi court. Sandeep is also fighting for the custody of his two children.