Hurun India Rich List: Patanjali's Balkrishna ranked 8th richest person
Hurun India Rich List: Patanjali's Balkrishna ranked 8th richest person
Sep 26, 2017, 05:47 pm
2 min read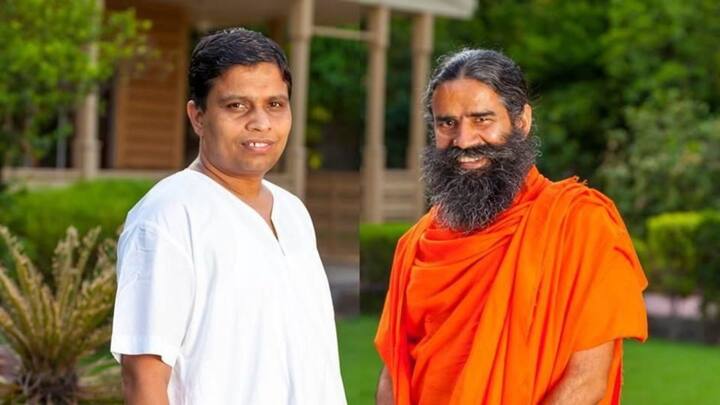 Patanjali Ayurved's Acharya Balkrishna made a surprise entry into the "top 10" of the Hurun India Rich List 2017. Radhakishan Damani of Avenue Supermarts, which runs D-Mart, is also among the top 10 richest Indians. Mukesh Ambani retained his "Richest Indian" title for the sixth year; his wealth, Rs. 2.57 trillion, is 50% more than the GDP of the country of his birth, Yemen.
Wealth of the Indian individuals
The wealth of the listers this year rose by at least 11% over 2016. The number of billionaires jumped from 126 in 2016 to 136 this year. While 16 individuals on the list saw their wealth double in 2017, 100 individuals saw their wealth decline.
"Youngest and the Richest" on the list
Mankind Pharma's 24-year-old Eklavya Juneja, who holds a 12% stake in the company, is the youngest individual on the list. Media.net's Divyank Turakhia is the youngest self-made billionaire on the list. The 34-year-old joined other under-40 self-made individuals, all belonging to new technology businesses. Bengaluru's 42-year-old Ambiga Subramanian, co-founder of data analytics unicorn Mu-Sigma, is the youngest self-made woman.
Biggest gainers on the list
The biggest gainer was Damani with a wealth increase of 321%, followed by Anurang Jain and family of Endurance Tech with a 286% rise. Patanjali's Balkrishna jumped to the eighth place from 2016's 25th position after his wealth grew by 173% to Rs. 70,000cr.
Mumbai has most number of entries this year
Mumbai topped the Hurun list with 182 individuals from the city making it onto the list; it was followed by New Delhi with 117 entries and Bengaluru with 51 entries. Surprisingly, Ahmedabad broke into the "top 5" with 26 new entries. Chennai and Kanpur entered the "top 10" cities for the first time this year with 22 and 11 entrants, respectively.
Richest real estate players
With a wealth of Rs. 27,400cr, Kushal Pal Singh of DLF is the richest real estate billionaire on the list. Lodha Group's Prabhat Lodha, with Rs. 15,700cr, has been named the richest private real estate developer, followed by Embassy Property's Jithendra Virwani with Rs. 8,800cr.