#FinancialBytes: 7 Indian start-ups that offer micro loans to professionals
#FinancialBytes: 7 Indian start-ups that offer micro loans to professionals
Written by
Ramya Patelkhana
Jun 09, 2018, 02:28 pm
3 min read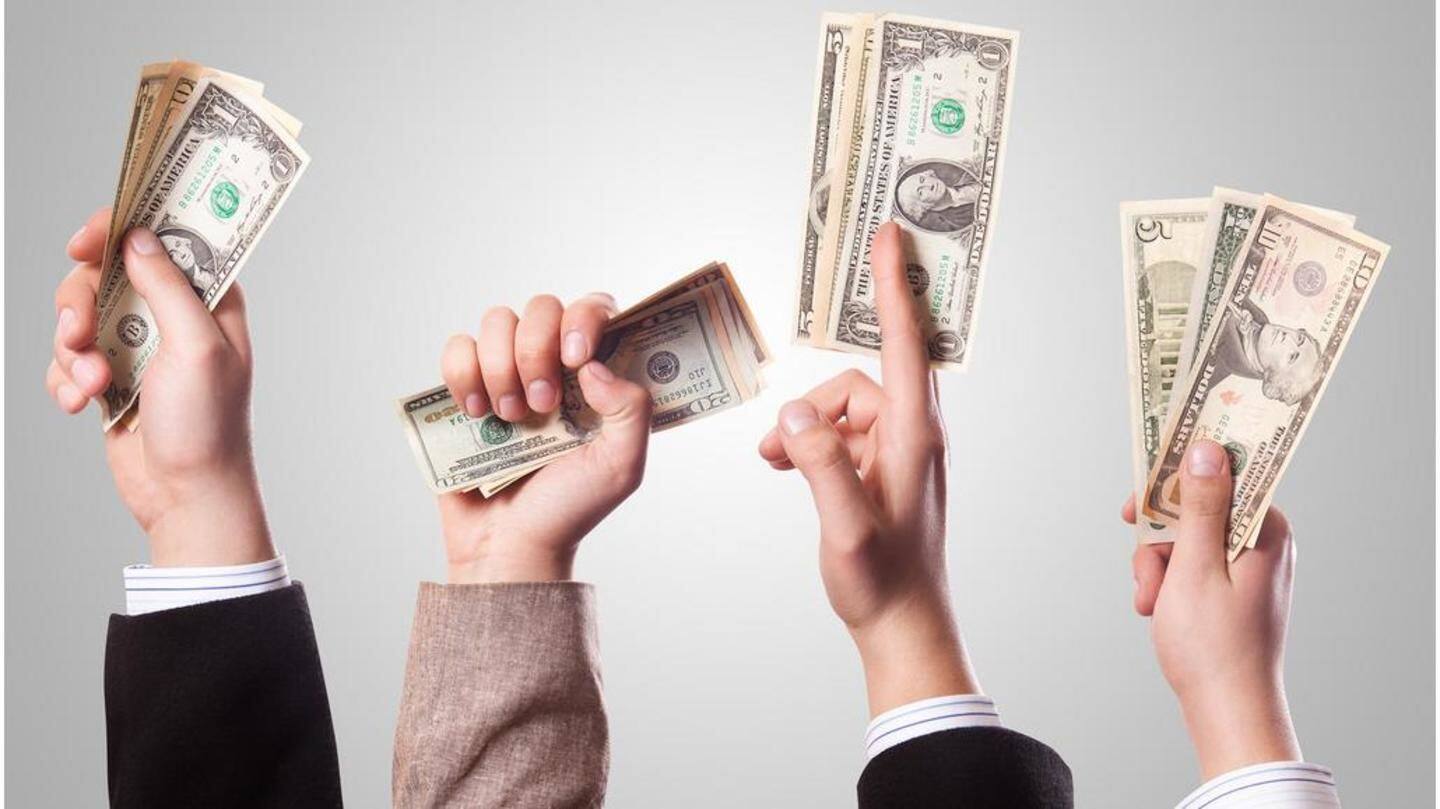 When it comes to taking loans, there are many options available in India; people can borrow money from banks/financial institutions easily. However, banks provide bigger loans with higher interest rates for longer terms. But sometimes, people need small loans for short time. So, several Indian fin-tech start-ups have started offering quick "micro loans" to help people meet their needs. Here are 7 such start-ups.
Borrow as low as Rs. 1,000 with PayMe India
PayMe India is a Noida-based fintech start-up offering short-term and long-term loans to salaried persons. Its website says one can take a loan of Rs. 1,000-1,00,000 for 2-30 days at 2-6% interest per month and Rs. 500 processing fee. It also provides an exclusive program for "Advance Salary" for employees of partner organizations under which they can borrow 50% of their net monthly income.
EarlySalary is another popular option for small loans
EarlySalary is a Pune-based fintech start-up that offers smaller and short-term "unsecured" loans within minutes through its smartphone app. Individuals can borrow amounts between Rs. 7,000 and Rs. 1,00,000 with a repayment period ranging between 7 and 41 days at an interest rate of 24-30%. EasySalary also charges a processing fee and stamp duty. It also has the option to prepay the loan.
CrediFiable, another new-age finance company revolutionizing consumer loan market
CrediFiable is a Bengaluru-based start-up offering micro loans to salaried professionals (even if they don't have a credit history) in a simpler online process. It offers "unsecured" loans of Rs. 1,00,000-5,00,000 for a tenure of 6-36 months at an interest rate of 10.99%. However, borrowers must have a gross annual income of over Rs. 3,00,000, valid PAN Card, bank account, college/university degree.
CASHe is among premier app lending platforms
CASHe is another fintech start-up based in Mumbai that was launched in 2016. It is a lending mobile app through which loans ranging between Rs. 5,000 and Rs. 1,00,000 (or 100% of one's salary) payable over 15-90 days can be availed. For smaller loan amounts not more than 40% of an individual's salary, CASHe reportedly offers repayment periods of 15 and 30 days.
MoneyinMinutes specializes in lending instant loans online
MoneyinMinutes offers instant loans at very low-interest rates even to those with low credit score. Borrowers must be full-time employees with a minimum monthly salary of Rs. 15,000 credited electronically to their bank accounts. One can avail a minimum loan of Rs. 5,000 and maximum of Rs. 1,00,000 at an interest of 0.1-0.7% per day. The repayment period can range between 1-180 days
Credy offers quick financing for all your needs
Credy offers smaller loans on personalized terms - customized as per one's requirements - without the requirement of a collateral. Even people with low CIBIL score can avail loans online at lower costs. Loan amounts ranging between Rs. 10,000 to Rs. 1,00,000 payable between 3 and 12 months can be availed without any hidden charges. It levies an annual interest starting at 12%.
InstaPaisa brings together lenders and borrowers
InstaPaisa is a Delhi-based start-up that also offers micro loans to salaried professionals. It is an online/mobile lending platform but it also allows borrowers to access credit from other lending sources. It offers loans of up to Rs. 5L at a 8-12% interest per annum.