How 27-year-old Ankiti Bose built a $1bn fashion start-up
How 27-year-old Ankiti Bose built a $1bn fashion start-up
Written by
Shiladitya Ray
Feb 13, 2019, 01:33 pm
4 min read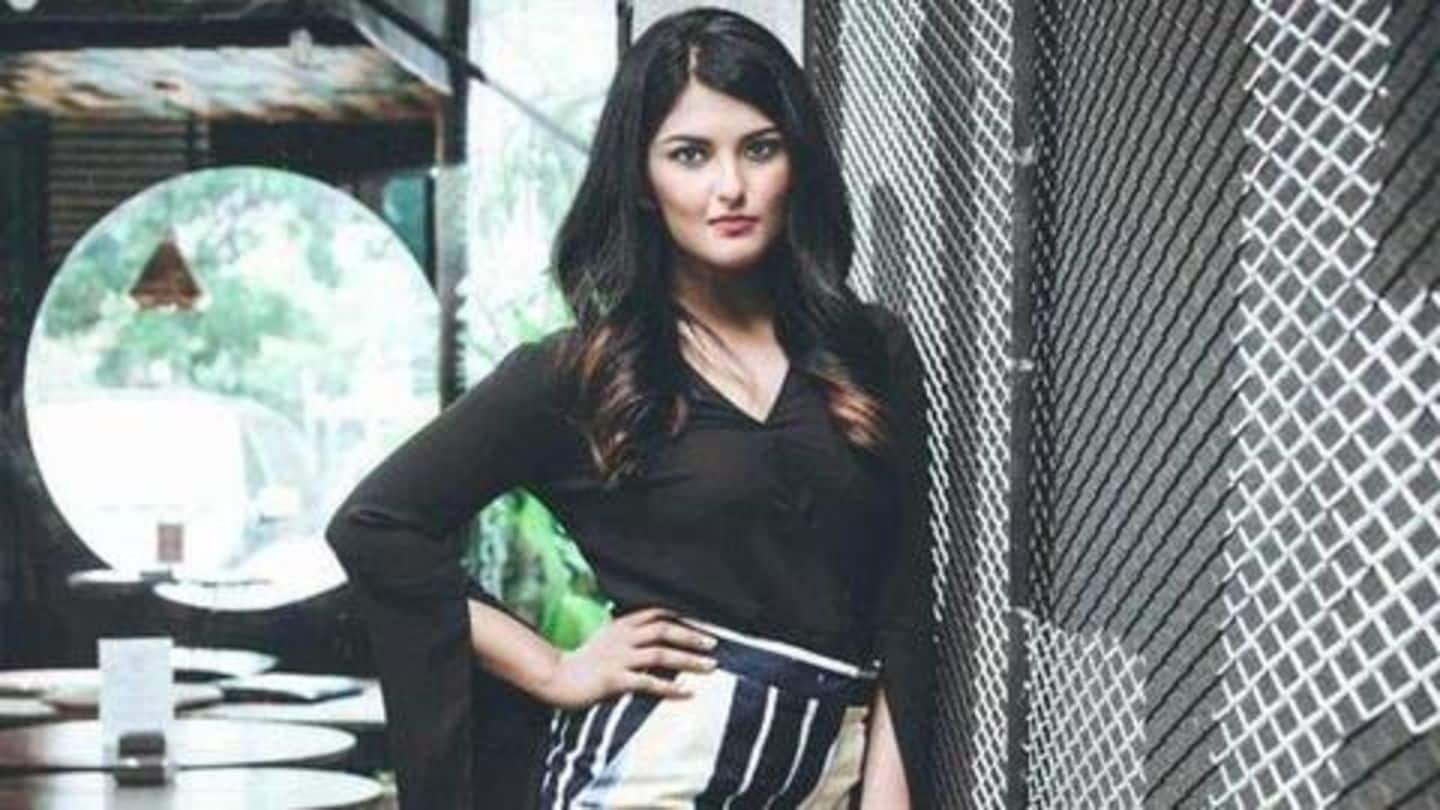 On Tuesday, Singapore-based online fashion retail site Zilingo Pte raised $226mn to fund its expansion to Australia, Indonesia, and the Philippines. The investment took the start-up's valuation to $970mn. However, what makes it so special is that it's one of those rare unicorns that is founded by a female entrepreneur. Further, Zilingo's founders - Ankiti Bose and Dhruv Kapoor - are Indians. Here's more.
Less than 10% of global unicorns have female founders
Female start-up founders are so rare that among the 239 venture capital-backed start-ups around the world worth at least $1bn, only 23 have a female founder, as per Pitchbook data from May last year.
Zilingo had its origins in a house party chat
Zilingo's journey to become a unicorn began in December 2014 when Bose, then aged 23, and 24-year-old Dhruv Kapoor had a chat at a house party. Immediately, Bose, who was then an analyst at Sequoia India, realized that she shared a common ambition with Dhruv, who was then working as a programmer at gaming studio Kiwi Inc. Four months later, they began their journey.
How Bose got the idea for Zilingo
The idea behind Zilingo stemmed from Bose's trip to Bangkok in 2014, when she visited the massive Chatuchak market. Fighting the crowds in the Bangkok heat, Bose realized that people from nearby regions flew in just to buy fashion and lifestyle products from the market. If all the vendors from the market could be brought online, Bose thought, it would be a whole new ballgame.
Bose approached the problem from the opposite side
"When we started the site, everybody in fashion lifestyle and e-commerce was just trying to get new users. They were solving the marketplace problem from the demand side. We came at it from the seller side. How do you onboard small merchants?," Bose told Maria Cacenschi of Wavemaker Stories.
She realized that small sellers could easily be brought online
During her visit to Bangkok, Bose also realized that all these small merchants were smartphone users and even tech-friendly. However, they were unable to use online marketplaces owing to their lack of knowledge of English. She realized that this hurdle could easily be overcome by creating a localized platform with the right technology tools that merchants could use in their local language.
Zilingo began with a $30,000 investment
The duo then quit their jobs, and invested around $30,000 of their savings to found Zilingo Pte, with Bose as CEO and Kapoor as CTO. The platform was started as a fashion and lifestyle marketplace intended to help small merchants across Southeast Asia build scale. Zilingo offers software and other tools that allow merchants to access factories from Bangladesh to Indonesia. It also offers help with cross-border shipping and inventory management.
How Zilingo earns its money
Listings on Zilingo are free, and the company charges a commission of 10%-20% for orders placed through its platform.
Since its inception, the company has grown unbelievably
Zilingo got off to a flying start, posting revenues worth $320,000 since its inception till March 2016. In the following year, the start-up's revenues grew four-fold to touch $1.3mn in the year ended on March 31, 2017. Since then, upto March 31, 2018, Zilingo's revenues increased by a whopping 12 times, and grew four-fold again from April 2018 till January 2019.
Bose explains how putting merchants first helps Zilingo too
"Some of the early sellers we worked with in Thailand doubled their revenues. A 50 percent increase was a normal thing, and some of them were earning 100 percent more. Because of those kinds of results, our seller acquisition costs are very low. Sellers are so happy, they just tell each other about Zilingo," explained Bose.
Currently, Zilingo has a presence in eight countries
With the current round of investment, and its upcoming expansion to other markets, its unlikely that Zilingo will be slowing down any time soon. The company, which began by establishing a presence in Thailand and Cambodia, currently operates in eight countries, and has over 400 employees, including 80 engineers in Bengaluru. Since 2018, it has also been providing working capital to small sellers.
The future Bose has envisioned for Zilingo
With Zilingo growing at lightning speed, the challenge for Bose now is to maintain this "hyper-growth" by recruiting the right leadership and maintaining its multicultural, multiethnic, and innovative work culture. She currently hopes that Zilingo will grow to be the largest fashion and lifestyle company in Southeast Asia, and will be able to bring Asian products to the world while benefiting small merchants.