Mark Zuckerberg's close aide Chris Cox is leaving Facebook
Mark Zuckerberg's close aide Chris Cox is leaving Facebook
Mar 15, 2019, 11:40 am
3 min read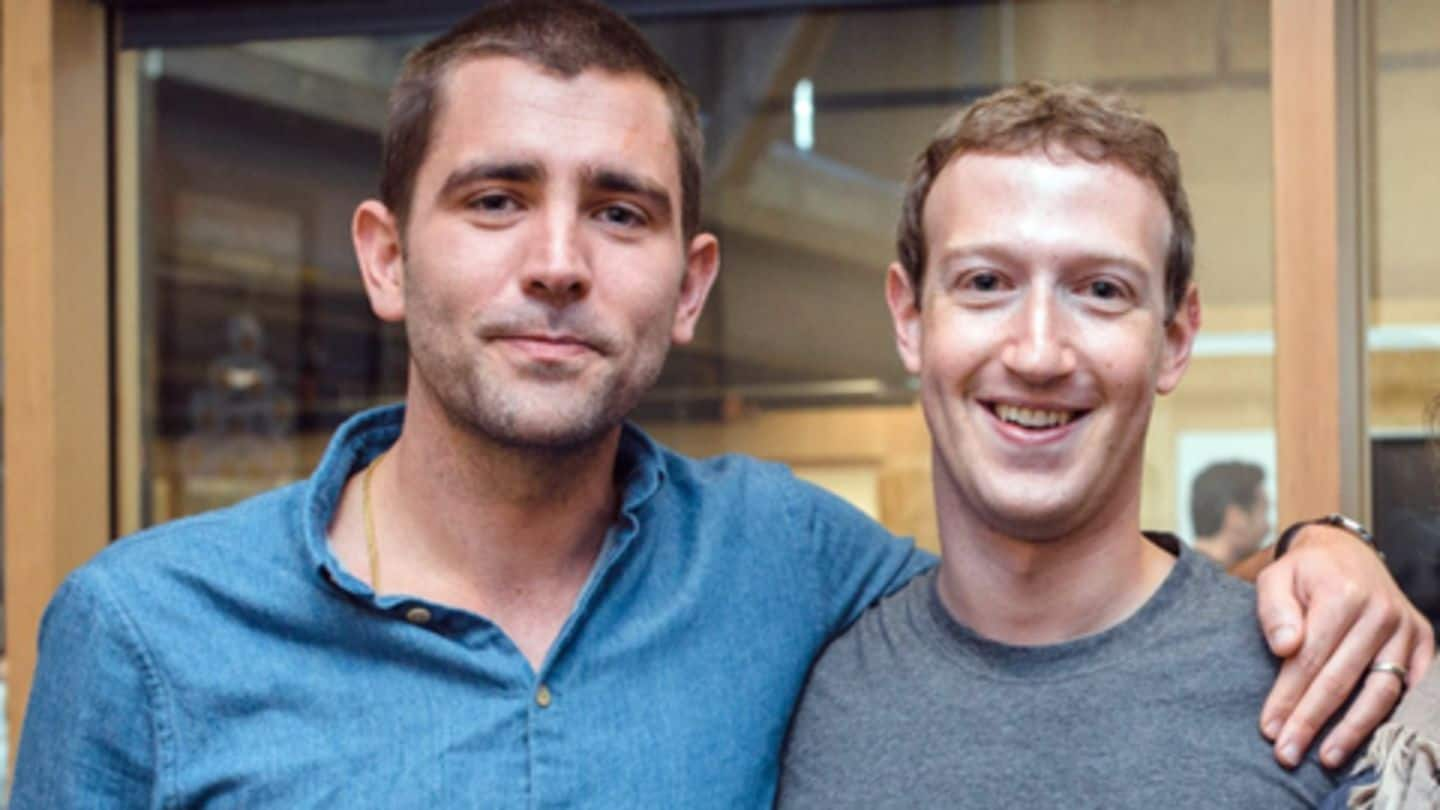 Chris Cox, one of the first 15 software engineers of Facebook, is quitting the tech giant after mulling over it for more than two years. The Chief Product Officer announced the decision on Thursday. Apart from Cox, Chris Daniels, the boss of WhatsApp who had been working with Zuckerberg for eight years now, has also put in his papers.
The "heart and soul" of Facebook has resigned
Cox's exit comes months after he was promoted to a top post in the company. In May last year, the Facebook veteran was made the in-charge of Facebook's "family of apps," including Instagram, Messenger, WhatsApp, and Facebook Apart from being an important member of Zuckerberg's inner circle, Cox was also a loved executive in Facebook. One employee called him the "heart and soul" of Facebook.
Cox welcomed employees warmly, even headed HR once
The 36-year-old always greeted new employees on a Monday and had many stories to tell. "He was an incredible storyteller and could bring you to tears when talking about new features and how important they were," CNBC quoted a former Facebook employee. Cox played an instrumental part in the "News Feed" feature of Facebook and at one time even headed Human Resources.
Cox also built a reputation as one of the biggest thinkers and most amazing speakers of Facebook. This explains why he was able to connect with the employees and users. His time at Facebook also made Cox rich, quite obviously. CNBC reported that Cox has shares worth $62.6 million in the company. Announcing his exit on Facebook, Cox thanked Zuckerberg for creating the place.
After thirteen years, Zuckerberg's friend leaves Facebook
Separately, WhatsApp boss Daniels has also resigned
Another top departure which is bound to shake Facebook is the resignation of Daniels, who headed messaging app WhatsApp. Daniels had reportedly informed Facebook about his decision a few months ago. He will be part of the company until the transition period. Last year, both the co-founders of WhatsApp, Brian Acton and Jan Koum left Facebook over ethical differences with Zuckerberg.
Zuckerberg's new ideas may have led to exits
For years, Zuckerberg managed to keep the top brass of Facebook intact, despite the controversies hitting his company. But exits of Cox and Daniels confirm a lot has changed. Ben Horowitz, co-founder of VC firm Andreessen Horowitz, said Facebook's "reorientation" doesn't toe the line of the company's core values of being an open network. He added Zuckerberg seemed committed to privacy.
Zuckerberg is ready to lose executives for new direction: Horowitz
actually need leadership to make decisions that everyone agrees with. 2. He is genuinely committed to privacy in general and specifically end-to-end encryption. So much so, that he is willing to lose outstanding executives who disagree with this direction.

— Ben Horowitz (@bhorowitz) March 14, 2019
Zuckerberg has put all attention towards combining apps
For nearly two years now, Facebook has been embroiled in a major crisis. The social media platform has failed to take substantial steps to curb fake news. Apart from this, it also faces a slew of charges in the US courts. As the controversies jolted Facebook, Zuckerberg shifted his focus on private messaging. He wants to integrate Facebook Messenger, WhatsApp, and Instagram.
Zuckerberg lost top lieutenants as they didn't like his approach
Quite understandably, the integration process will be long and tumultuous. According to NYT, Daniels wasn't happy with Zuckerberg's plans. He believes combining WhatsApp with Facebook would adversely affect the former, which is extremely popular outside the US. Similarly, Cox didn't agree with Zuckerberg's product ideas and his troubles started soon after he was elevated to a more significant post in May last year.