Infosys may freeze over, Sikkha will get a check
Infosys may freeze over, Sikkha will get a check
Written by
Anish Chakraborty
Aug 18, 2017, 06:46 pm
2 min read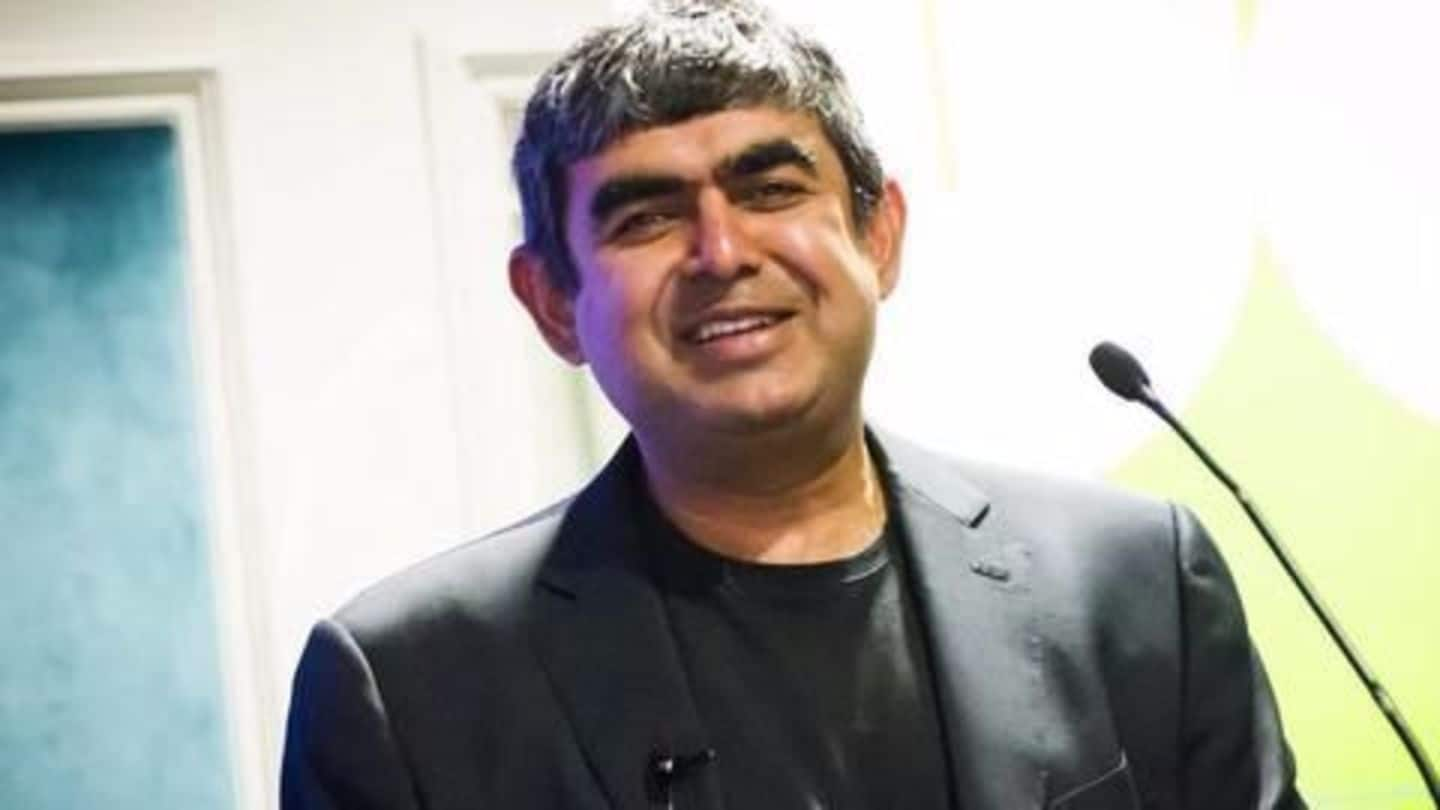 Non-founder CEO of Infosys Vishal Sikka's new salary with a 55% hike stands at $11 million. Promoters and investors may grumble but the clause in Sikka's contracts states that he is going to take home at least $10 million irrespective of how Infosys performs. If not given that amount, he can just terminate his contract and look for greener pastures.
Variable pay, Goal pay, Roller coaster pay?
Although, there is a "good reason" clause at place, there are anomalies galore. A spokesperson said it may vary as "Dr Sikka's compensation is linked to the company's goal to achieve $20 billion in revenues by March 2021." However in a BSE disclosure last year, the firm said the pay could become $3 million if the firm fails to meet its target in 2016-17.
Don't stop the money from coming
The self-proclaimed 'Kshatriya Warrior', Vishal Sikka is seemingly unfazed by the controversies and said "I am here to stay and fight" for the company. He can keep up the good fight by brushing aside the clause and accepting a decent $3 million pay check but saying no to money isn't the "Kshatriya" way as of now to Sikka.
Founder member Narayana Murthy pitches in the argument
Murthy called out the pay hike by saying that it was "not proper" and in order to put forward compassionate capitalism, senior management needs to show restraint. Murthy earlier had also criticized the severance package given to former CFO Rajiv Bansal calling it "hush money" given to Bansal keep him tight-lipped about company's secrets and the alleged $200 million Panaya deal mayhem.
Why the pay hike of Sikka might just be fair
Since he became CEO, the share price of Infosys went up by 54% in Aug'16. As of February this year Infosys was trading 22% above what it was when Sikka inherited the duty from Murthy. The billionaire Infosys co-founders and families hold a total 12.75% stake raking handsome earnings, while Sikka, on the other hand, does not have the similar financial benefits.
The arguments balance themselves out
Pay hike is not something investors are comfortable with but it has to be accounted that Sikka has been instrumental in keeping Infosys afloat after he got from Murthy and by the principle of things to retain talent one needs incentive.