WhatsApp Payments or Paytm, who will win digital payments race?
WhatsApp Payments or Paytm, who will win digital payments race?
Jun 12, 2018, 11:50 am
3 min read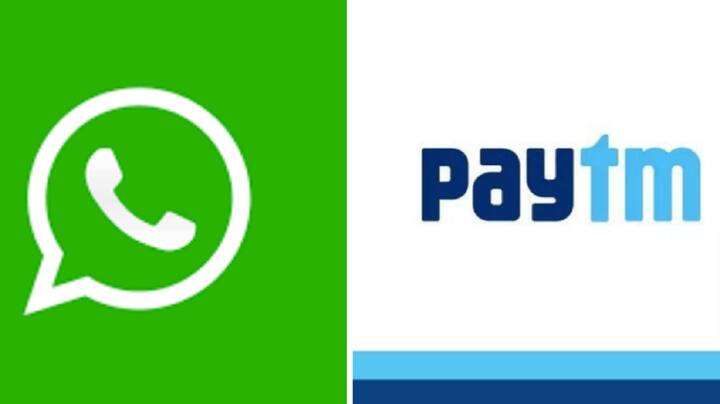 The world's largest messaging app WhatsApp, which has now become a part and parcel of our daily lives, recently rolled out its digital payments feature 'WhatsApp Payments' on a trial basis in India. But don't we already have a player which is currently leading this space- Paytm? With WhatsApp now going full throttle, who will win the digital payments race - WhatsApp or home-grown Paytm? Let's discover!
To whom is beta WhatsApp Payments feature available?
The beta WhatsApp Payments feature is currently available to around one million Indian users. According to reports, it was supposed to be rolled out to all its 200 million plus users last week, but has now been delayed over reports of privacy fears.
Similarity: Both WhatsApp Payments and Paytm are UPI-based
As far as back-end is concerned, both WhatsApp Payments and Paytm are based on the Indian government's Unified Payments Interface (UPI), a real-time payment system that merges several bank accounts into a single platform. Being UPI-based digital platforms, both require you to verify your transactions with a four-digit UPI PIN.
How to start using WhatsApp Payments to make payments?
You can set up the WhatsApp Payments feature by tapping on the in-chat 'Attachment' icon or by going to Settings>Payments>Add New Account. Upon selecting a bank, WhatsApp will show you the accounts linked to your mobile number (It should be the same as your WhatsApp number). Select the account and verify the debit/credit card linked to it. Complete the setup process by creating a UPI PIN.
How to make payments using WhatsApp?
After the setup is complete, you can make payments on WhatsApp to anyone in your contact list by opening the chat window and tapping on the 'Payment' option under the Attachment icon. Enter the amount within the range of Re. 1 to Rs. 5,000 and complete the transfer using UPI PIN. Once it's done, you should receive an SMS or email from your bank.
How to start using Paytm to make digital payments?
You can make your first e-payment using Paytm by creating a user account either on its website (https://paytm.com/) or the Paytm app. To create an account, you need to provide KYC details using Aadhaar Card, Voter ID, PAN Card, Driving License, Passport, or NREGA Job Card. After that, you're all set to make e-payments using Paytm either using its e-wallet or your bank account.
How to make payments using Paytm?
You can make payments on Paytm by logging in into your account, entering the mobile number of the recipient (including the ones outside your contact list) and paying through net banking, debit/credit card or Paytm wallet. If you're making a payment to a retailer, you can also transfer the money by scanning the Paytm QR code. Transaction limit: Rs. 100-Rs. 5,000 at a time. The monthly limit is Rs. 25,000.
So, who will win this digital payments race?
We believe WhatsApp, which has a monthly active user base of 1.5 billion, will emerge as a clear winner over Paytm in this peer-to-peer digital payments race. Firstly, WhatsApp has become synonymous with internet for an average Joe in India. So, it has an advantage of its built user base. Secondly, WhatsApp offers a convenient and seamless digital payments interface unlike Paytm's rather cluttered platform.