WhatsApp gets a new privacy policy: All details here
WhatsApp gets a new privacy policy: All details here
Edited by
Bhavika Bhuwalka
Jun 23, 2018, 07:44 pm
3 min read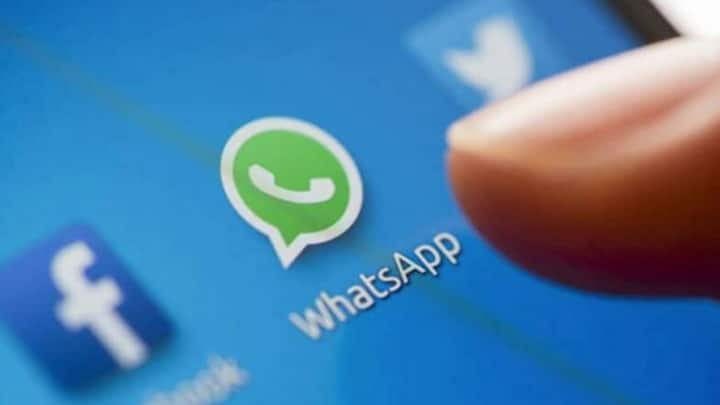 Facebook-owned messaging app WhatsApp, which is launching payments services in India, has updated its privacy policy and terms of use to "reflect the addition of payment interoperability features." The move comes as the service, currently being "tested" by almost one million Indian users, is due for a full-fledged roll-out in the country. Here's everything you should know.
WhatsApp updates service and privacy policy to provide "simpler language"
Its 'Terms of Service' and 'Privacy Policy' have been updated "to provide simpler language" on how the feature works and "reflect the addition of payment interoperability features" that have been added in the beta version of WhatsApp Payments. "We've added new features like interoperability that request additional information (related to) WhatsApp payments user and user of any BHIM UPI-enabled app," according to WhatsApp.
WhatsApp will collect sender and receiver's information
In its updated terms of use, WhatsApp states that it will collect user information and transaction details. Therefore, when you make a payment to one of your WhatsApp contacts, the company will collect your and your contact's name and the respective BHIM UPI IDs. WhatsApp states that it uses all the information "to operate, provide, improve, understand, customize, support, and market our services".
WhatsApp says Facebook will not use payment-related information
WhatsApp said that user data related to credit/debit card and UPI PIN are not stored at all. Moreover, the company maintained that "Facebook processes UPI transaction data as a service provider for WhatsApp, and does not use WhatsApp payments transaction data for commercial purposes."
WhatsApp will also review your account activity
WhatsApp's updated policy notes that the information it collects will be used to provide support and protect users from fraud and abuse and to "review your account activity" to determine if a user continues to abide by the terms of use. The company also highlights that it works with "other Facebook companies to provide payments, including to send payment instructions to payment service providers."
Will WhatsApp Pay unfairly leverage India's UPI payment system?
Notably, Paytm founder and CEO, Vijay Shekhar Sharma had earlier accused WhatsApp payments, which is based on NPCI's real-time payment system UPI, of bringing in an unfair playing field for companies like Paytm. He claimed that WhatsApp payments service is insecure, since it does not need a password or three-step authentication to make online and mobile payments.
NPCI to check if WhatsApp's payments abides by RBI guidelines
Reportedly, the Indian government has instructed NPCI to check if WhatsApp Payments service abides by the rules and data security of customers as mandated by the RBI. According to RBI guidelines, all payment services must ensure that payments-related data is stored only in India.