All you need to know about CCD founder VG Siddhartha
All you need to know about CCD founder VG Siddhartha
Jul 30, 2019, 12:51 pm
3 min read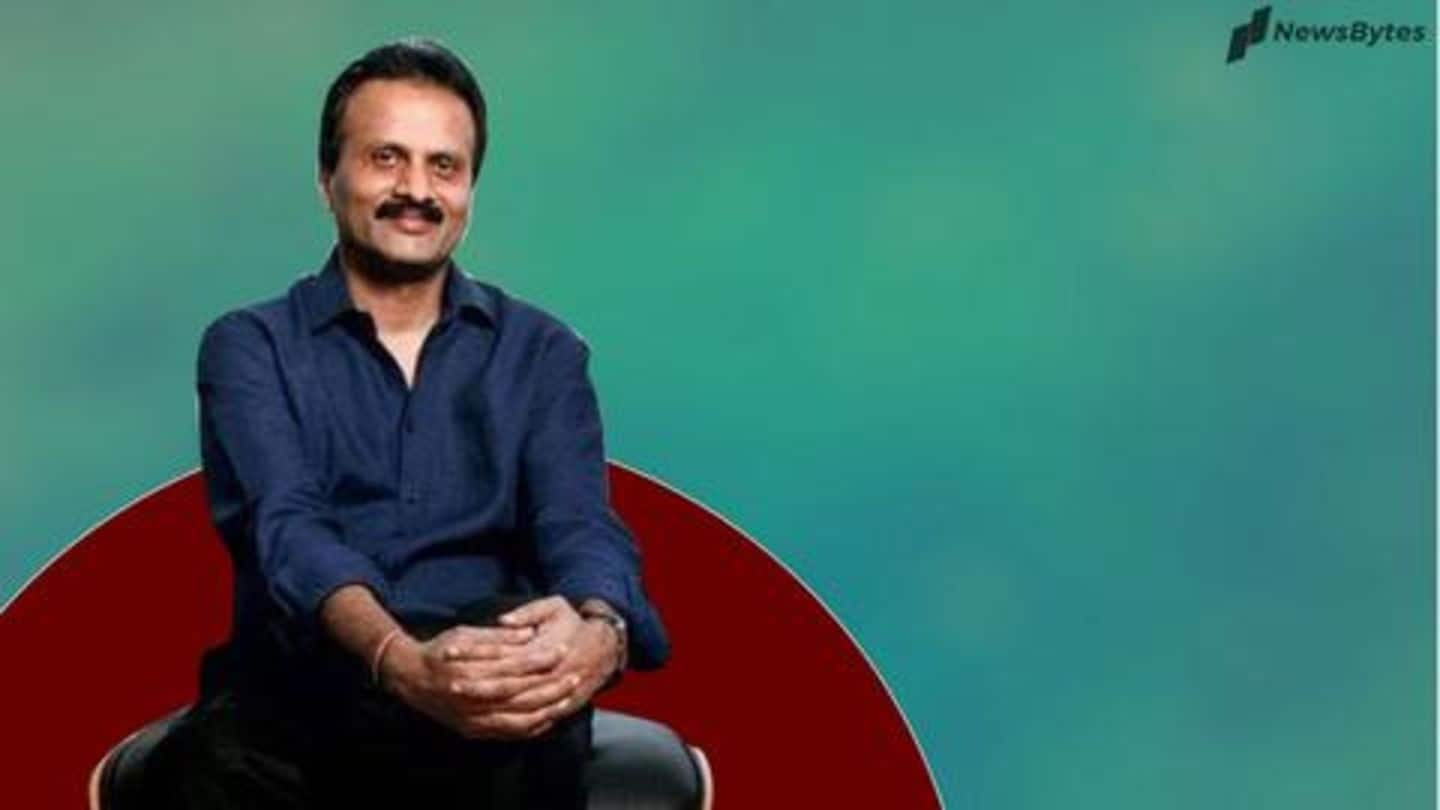 In an unprecedented turn of events, VG Siddhartha, the founder-owner of Cafe Coffee Day, went missing on Monday from Mangaluru, Karnataka. Siddhartha is married to former Karnataka Chief Minister SM Krishna's daughter Malavika. While police are still looking for him, Siddhartha's letter to CCD staff, which seems more like a parting note, surfaced, wherein he spoke about his failures. Here's everything you need to know about the "brew-eyed" Coffee King.
Born to coffee plantation owner, Siddhartha started career in Mumbai
Though coffee runs in Siddhartha's family, it wasn't his first career choice. Born to a coffee plantation owner in Chikkamagaluru district of Karnataka, he completed his masters in Economics from Mangalore University. After completing education, he joined JM Financial Limited in Mumbai in 1983. He was 24 years old at the time and worked with Vice Chairman Mahendra Kampani. He quit two years later.
Investment banker Siddhartha, started coffee business in 1992
Siddhartha came to Bengaluru (then Bangalore) to start his own business. With a little support from his father, he bought Sivan Securities in 1984 and turned it into a successful investment banking and stock-broking company. In 2000, the company was renamed Way2Wealth Securities. Incidentally, it was only in 1992 that Siddhartha ventured into the coffee business, realizing its potential. That's how CCD was born.
Siddhartha was inspired by foreign companies, so started his own
In 1994, Siddhartha came across an article about a German company called Tchibo. The company's journey started with a 10X10 store in 1949 and later it emerged as a chain of coffee retailers and cafes. Perhaps, that was his inspiration. "We started off exporting coffee and realized two years later that it won't take us too far," Siddhartha had told Outlook Business in 2015.
Siddhartha took the "cafe route" in 1995
"In 1995, we decided to take the cafe route, since there was a bigger opportunity for value addition there. In the coffee powder business, the mark-up is 100%, while in the cafe business it is as much as 800-900%," he had said.
Notably, CCD's business is not restricted to only cafes
Eventually, he started putting together CCD. Apart from quintessential cafes, the company also boasts of "The Lounge" and "The Square", both of which are about luxurious interiors. Not only this, CCD also sells vending machines to institutional and individual clients and sets up kiosks. As of March 2019, CCD has 1,752 cafes across India, and also has some outlets abroad, said reports.
Here are some revenue numbers
To note, when Siddhartha started Amalgamated Bean Company (ABC) in 1992, the company's turnover was Rs. 6 crore. In FY 2018, CCD clocked revenue of Rs. 1,777 crore and Rs. 1,814 crore in FY 2019. It's eyeing Rs. 2,250 crore by March 2020.
Not restricting himself to the coffee business, Siddhartha, along with nine other founders, invested in IT firm Mindtree. Since 1999, he invested Rs. 340 crore for stakes in Mindtree. He invested money through Coffee Day Trading, a subsidiary of CCD. Earlier this year, he sold his entire stake, 20.43% to be precise, to L&T. He took home a massive amount of Rs. 3,000 crore.
Siddhartha had been struggling financially, faced mounting debts
However, Siddhartha's fate took an ugly turn in the last few years. In 2017, the Income Tax department raided his offices and houses in 20 locations across the country, including Mumbai, Chennai, Bengaluru, and Chikkamagaluru. His company's debt also increased lately, and he reportedly cleared some of them with the Mindtree stake sale. But Siddhartha's last letter shows his problems didn't end.