Karnataka: CCD founder VG Siddhartha goes missing, police launch hunt
Karnataka: CCD founder VG Siddhartha goes missing, police launch hunt
Jul 30, 2019, 10:04 am
3 min read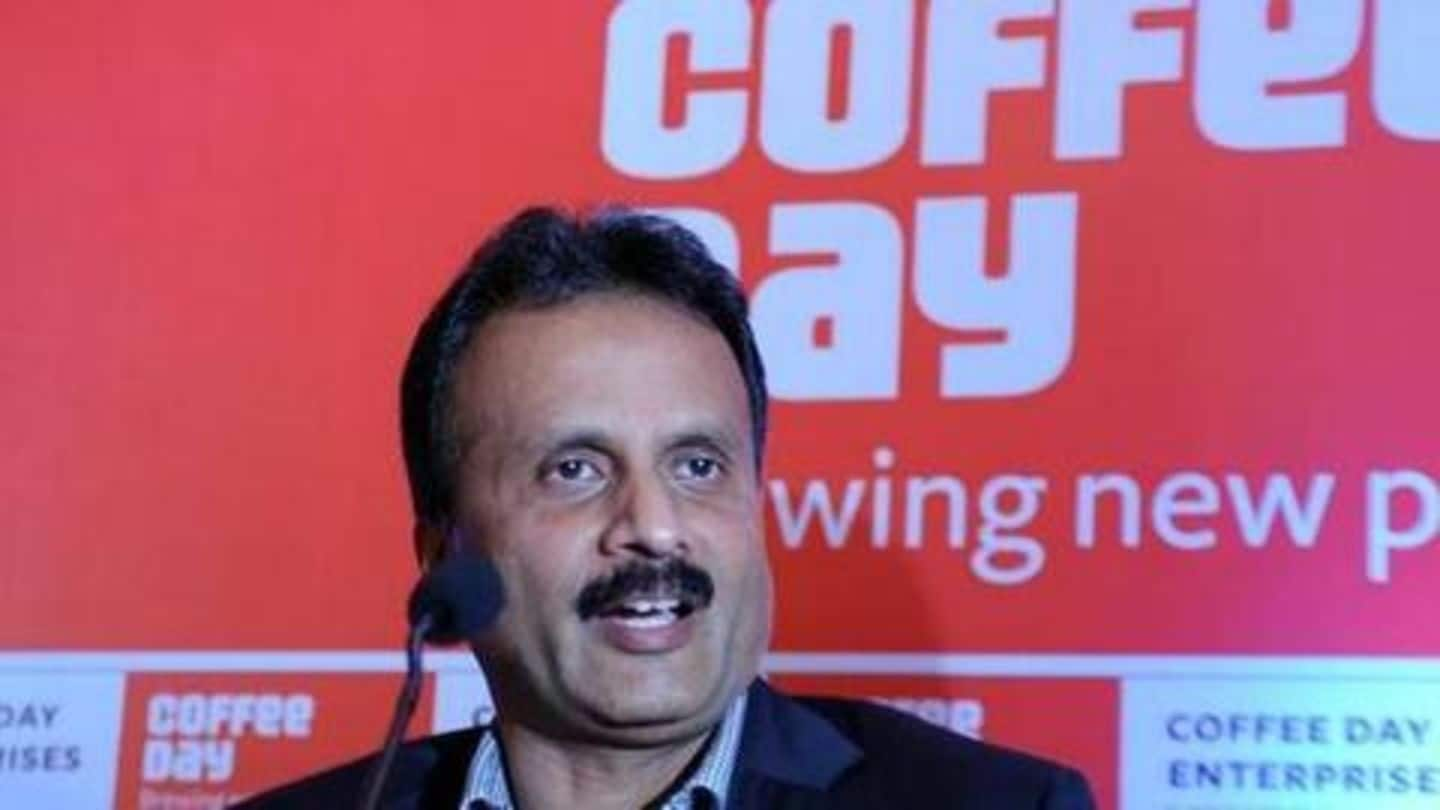 VG Siddhartha, the owner-founder of the famous coffee chain Cafe Coffee Day, went missing from Mangaluru in Karnataka on Monday, prompting police to launch a search operation. Siddhartha is also the son-in-law of former Karnataka Chief Minister SM Krishna. He was last seen on a bridge over Netravati river. After the news surfaced, people flooded Krishna's Bengaluru residence. Here's what happened.
Siddhartha, who is the son of a coffee estate owner, launched CCD more than two decades ago. Known as "Coffee King", he made CCD the brand, as we know it today. Apart from over 1,500 stores in India, CCD also has outlets in Prague, Vienna and Kuala Lumpur. Further, the CCD group also has interests in coffee retailing, logistics, technology park, financial services, etc.
Siddhartha's net worth is more than $1.5 billion
Recently, Siddhartha made to headlines after he sold his entire stake in Bengaluru-based IT services company Mindtree to L&T. He offloaded 20.4% stake held by him and his associates at Rs. 980/share. Just five years ago, he had taken the group public. According to Forbes, Siddhartha's net worth is more than 1.15 billion dollars. He married Krishna's daughter Malavika and they have two children.
Siddhartha asked driver to stop car, got off, went missing
Explaining the unprecedented turn of events, Mangaluru Commissioner Sandeep Patil said Siddhartha left from Bengaluru saying he was going to Sakleshpur but asked the driver to go to Mangaluru instead. "They were crossing National Highway 66 and the driver was asked to stop the car at the bridge over Netravati River in Ullal," Patil told TNM. Siddhartha was talking on the phone when he got off.
His phone has been switched off
Siddhartha said he would return soon, but didn't, worrying his driver. Another senior police officer told The Hindu, "The driver called Siddhartha when he did not turn up even after an hour. It had also begun to rain. His phone was switched off and he was nowhere on the bridge." Notably, the driver has been serving him for three years now.
Police seeking help from local fishermen
On what is being done to trace Siddhartha, Patil said, "Boat service and the help of local fishermen being taken to conduct search operation in the Netravati river. We are checking with whom all he spoke last." No angle is being neglected, promised police.
Boats have been deployed to look for Siddhartha
Mangaluru Police Commissioner, Sandeep Patil on VG Siddhartha missing case: Boat service and help of local fishermen being taken to conduct search operation in the Netravati river. We are checking with whom all he spoke last. https://t.co/1xZtVsPHAi

— ANI (@ANI) July 30, 2019
Meanwhile, Yediyurappa, Shivakumar, others visited Krishna's house
Obviously, the scene at Krishna's residence is grim. The former Congress leader, who joined BJP a couple of years ago, was visited by new CM BS Yediyurappa. Congress' DK Shivakumar and BL Shankar also visited his house. Reportedly, Siddhartha's father is unwell and is admitted to a hospital in Mysuru. Congress leader UT Khadar, who is present at the site, said he was shocked.
Praying for his safety: Khadar
"I am very shocked that our friend, a very good man, who has given so thousands of jobs, is missing since yesterday night. All sorts of possibilities are there - might have got into another car, accidentally fell into water," Khadar added.