Petrol,diesel prices touch new-highs. Will bringing them under GST help?
Petrol,diesel prices touch new-highs. Will bringing them under GST help?
Apr 20, 2018, 03:55 pm
2 min read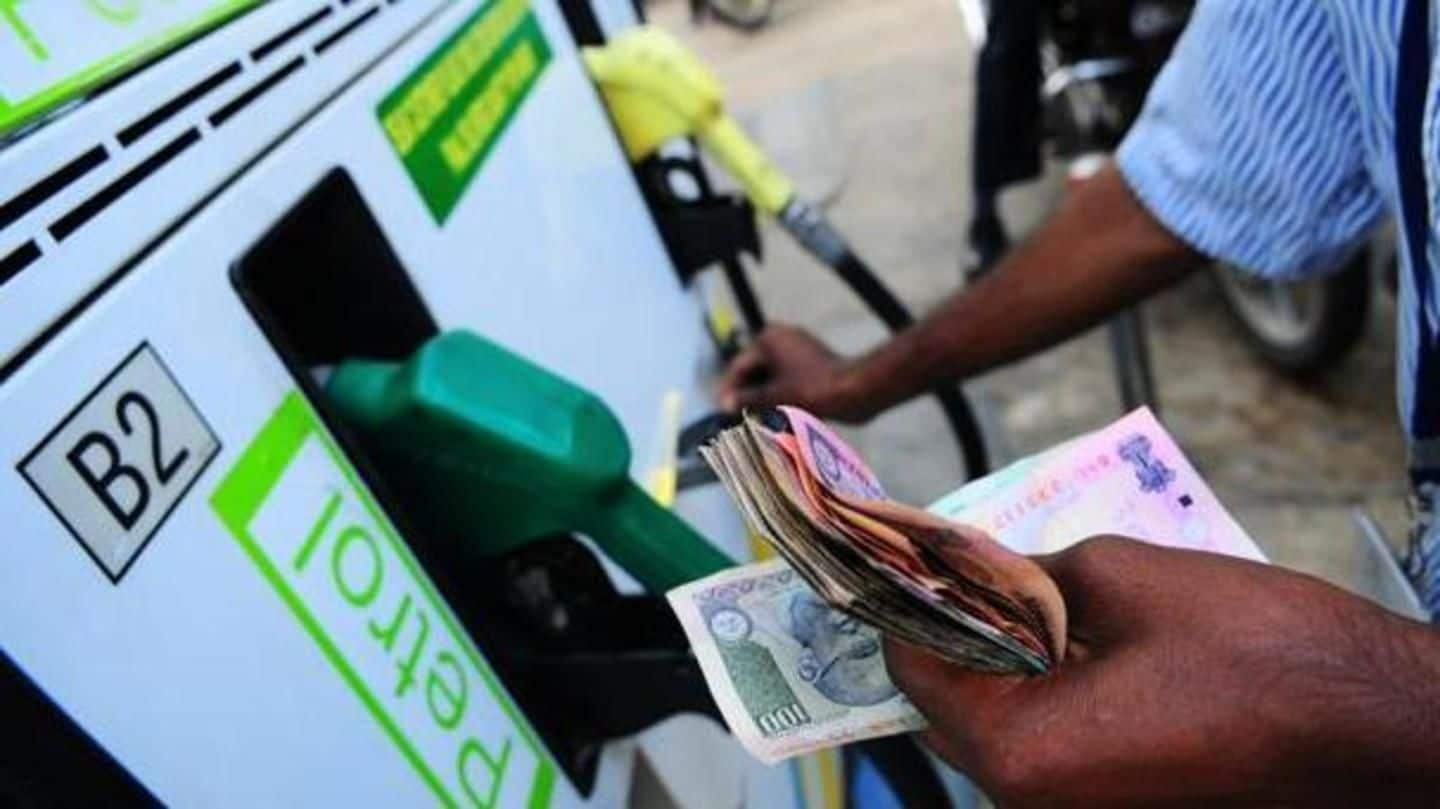 Petrol price in Delhi touched a new high today at Rs. 74.08 per liter, the highest in almost five years. The last time it crossed this mark was in September'13, when it touched Rs. 74.10. According to Indian Oil, the situation was similar in Kolkata, Mumbai and Chennai too, with petrol climbing to multi-year highs of Rs. 76.78, Rs. 81.93 and Rs. 76.85 respectively.
Similar highs in diesel prices across cities
Diesel prices also touched record levels today, with price per liter reaching Rs. 65.31 in Delhi, Rs. 68.01 in Kolkata, Rs. 69.54 in Mumbai and Rs. 68.90 in Chennai. In 2018, petrol prices have gone up by over Rs. 4, and diesel by Rs. 5-6.
Government's step to bring transparency makes fuel costlier
In June'17, the government decided to revise fuel pricing daily, as opposed to earlier when it happened fortnightly, to bring transparency in pricing. Since then, petrol prices have seen a jump of over 12%, and diesel 18%. There has been a 63% rise in price of crude oil for Indian basket, but the appreciation of rupee against dollar has helped companies cushion the blow.
India has highest retail prices for fuel in South Asia
Beside crude oil prices, fuel rates also depend on various government taxes. Incidentally, from January'14 to January'16, Finance Minister Arun Jaitley raised excise duty nine times, but cut tax only once in October'17, by Rs. 2, which cost the government Rs. 26,000cr in annual revenue. Earlier, the Oil Ministry sought a reduction in excise duty, but the finance ministry ignored it in the budget.
Bringing petrol, diesel under GST will keep prices in check
There is widespread demand for bringing fuel prices under GST, which will remove taxes like excise duty and VAT. Even at the highest slab of 28% on base price (Rs. 38 for petrol and Rs. 35.59 for diesel), it would keep prices below Rs. 50. However, it would mean a tremendous revenue loss for both the Center and states. Discussions on this issue continue.