Xiaomi Mi Sports Shoes 2 launched via crowdfunding platform
Xiaomi Mi Sports Shoes 2 launched via crowdfunding platform
Feb 07, 2019, 05:35 pm
2 min read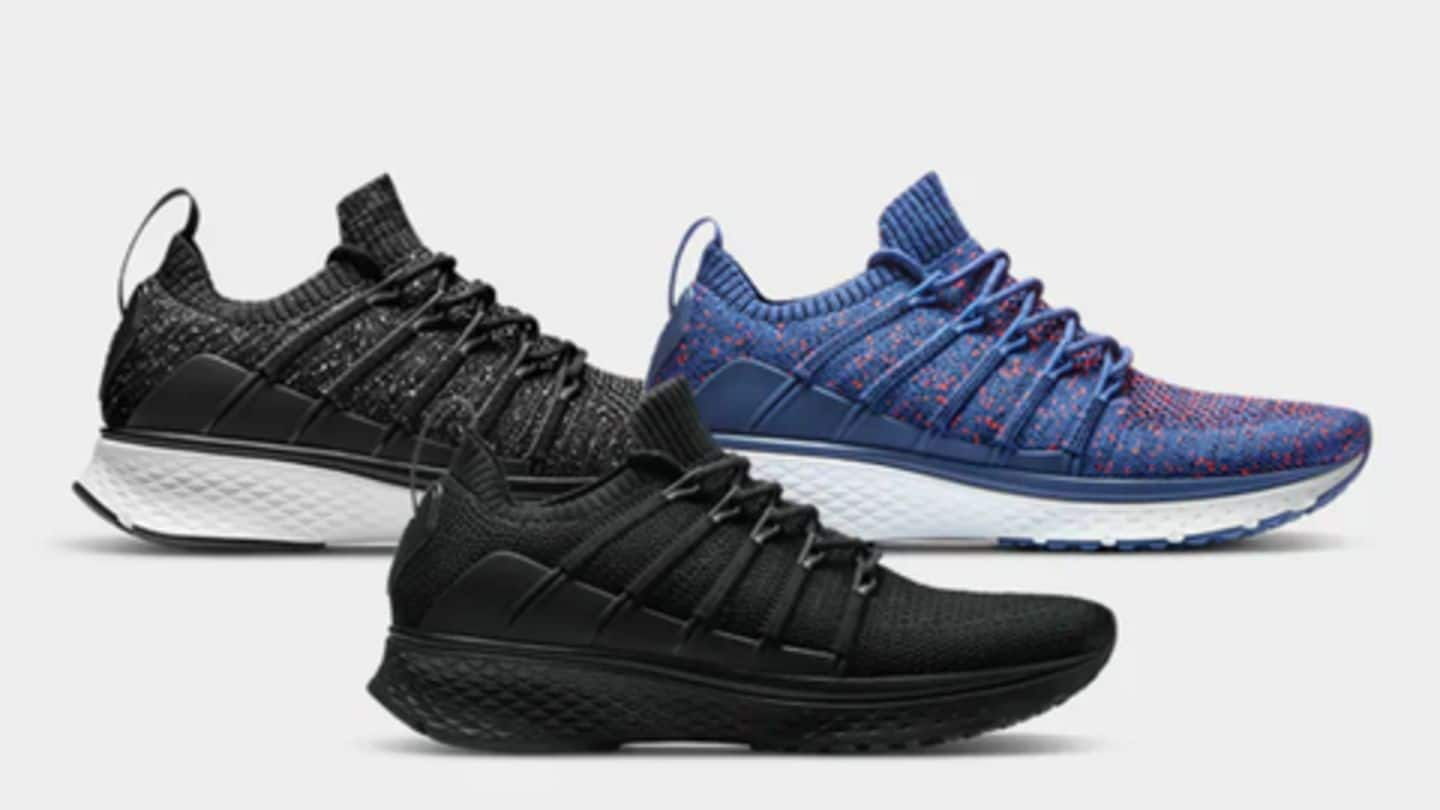 Expanding its product portfolio in India, Xiaomi has launched the Mi Sports Shoes 2 in the country. These shoes come at an introductory price of Rs. 2,499 and are claimed to be durable, shock absorbent and slip resistant. Further, Mi Sports Shoes 2 will be presently available via Mi crowdfunding platform, with shipping slated to start from March 15 onwards. Here's everything to know.
Mi Sports Shoes 2: At a glance
The Mi Sports Shoes 2 are made using a 5-in-1 uni-molding technology wherein five different parts of the footwear are joined together to make them shock absorbent, slip resistant, and durable. Moreover, a 10-fishbone structure offers arch support while a breathable mesh fabric makes them light, comfortable and machine washable. The shoes are offered in Black, Grey, and Blue color options.
Mi Sports Shoes 2: Pricing and availability
The Mi Sports Shoes 2 are officially priced at Rs. 3,999 in India. However, under the Mi Crowdfunding program, they are being offered at a discounted price of Rs. 2,499. The project for this footwear is currently live with a goal of 5,000 units set by the company. Interestingly, at the time of writing, 9,170 units were already "funded", 183% of the original goal.
Here's how you can buy Mi Sports Shoes 2
Evidently, the Mi Sports Shoes 2 project has received a great response. If you are interested in buying the shoes, simply head to the project page and log in with your Mi Account credentials (create an account if you don't have one). Once logged in, click on Support Now and complete the transaction.
From shoes to smartphones: Xiaomi's ever expanding product portfolio
In India, Xiaomi is revered as a smartphone maker. However, the company is gradually building its brand as a true lifestyle company. Recently, Xiaomi expanded its Indian product portfolio with new Mi TVs, Mi Soundbar, Mi AirPOP Anti-Pollution Mask, and Mi Sunglasses. Moreover, the company has also introduced ShareSave, an e-commerce platform that allows Indian customers to buy Xiaomi's lifestyle products directly from China.