Amid lockdown, Zomato launches grocery delivery across 80 Indian cities
Amid lockdown, Zomato launches grocery delivery across 80 Indian cities
Written by
Shubham Sharma
Apr 08, 2020, 07:12 pm
3 min read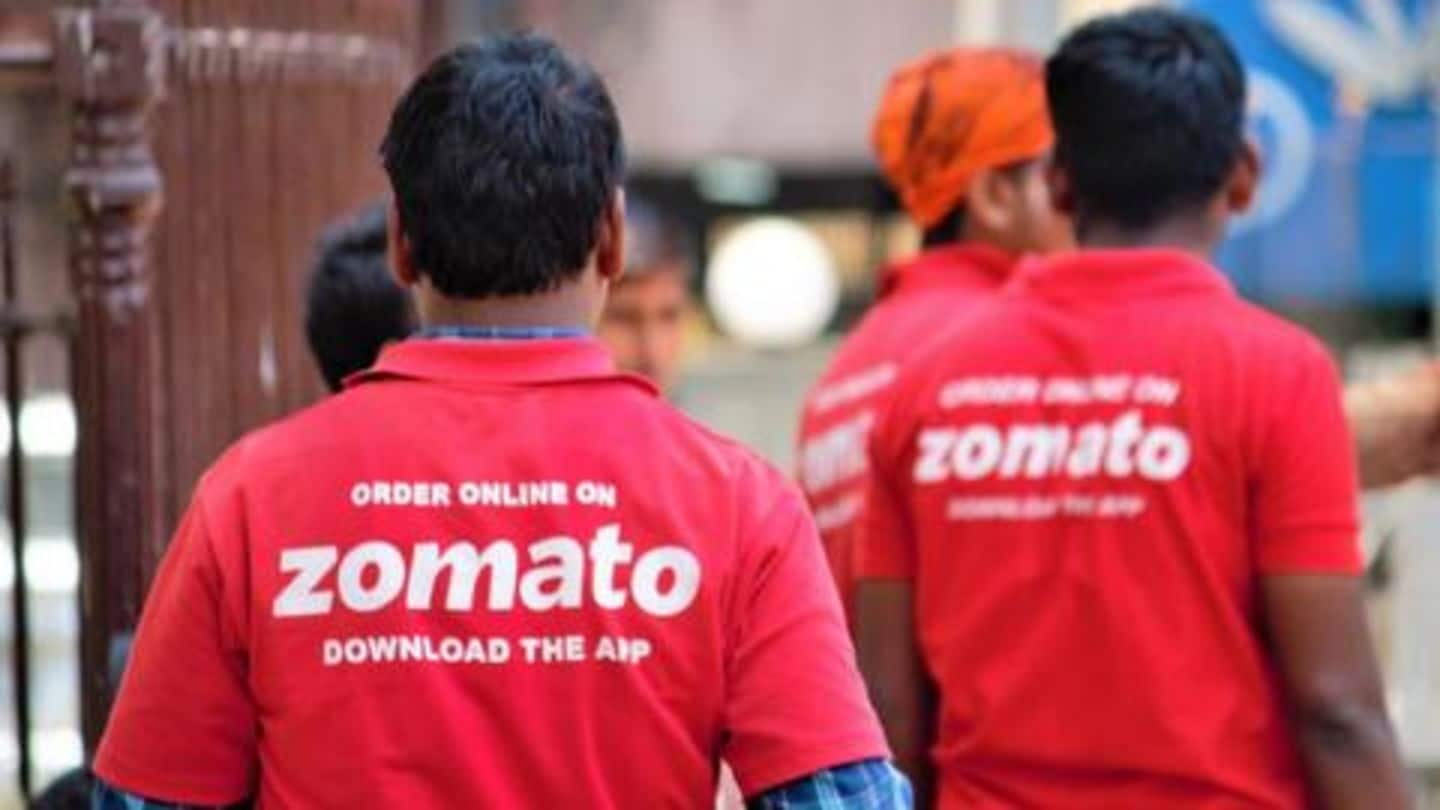 As 1.3 billion Indians struggle to move freely and access daily essentials under the 21-day lockdown enforced by the Narendra Modi government, Zomato is rising to the occasion. The company, which is primarily known for its food delivery business, has adapted quickly to the situation at hand and launched grocery delivery in as many as 80 cities across India. Here's all about it.
Zomato's food business was hit by lockdown
When the government's lockdown order went into effect, Zomato's business was heavily hit due to the confusion over the operation of e-commerce and delivery services throughout the three-week period. Many of the company's partner restaurants around the country decided to close down temporarily, while delivery agents reported instances of being halted and harassed by police officers enforcing the lockdown.
However, the company was quick to bounce back, adapt
In the wake of the disruption, Zomato worked with central and state authorities to get the ground issues resolved, allowing safe passage to its delivery agents. Then, considering the ongoing lockdown problem, the company launched Zomato Market, a service enabling the last-mile delivery of essentials - from vegetables to staples - to Indian households, just like food delivery.
Now, Zomato Market is active in 80 cities
After testing Zomato Market in select regions, the company has now expanded it to 80 Indian cities. "We have started grocery delivery...to help with the supply of essentials," Zomato CEO Deepinder Goyal said, adding that "Our delivery network in the country is only second to India Post, and we are putting in every effort to make sure that we put it to good use."
Ordering groceries via Zomato is similar to food ordering
Notably, the process of ordering daily essentials from Zomato is similar to ordering food. You just have to open the Zomato app and head over to the 'Zomato Market' section, which lists the company's partner grocery stores available in your area. After that, pick one store, add items to the cart, and place an order to have them delivered.
Zomato has also launched 'contactless delivery'
Along with the delivery of groceries, Zomato has also added the option of 'contactless delivery' for customers. If this option is chosen, the delivery agent keeps the package outside the home of the customer, ensuring no contact and lowering the possibility of human-to-human transmission.
Meanwhile, other e-commerce companies have taken similar steps
Like Zomato, food-tech giant Swiggy is also leveraging its delivery fleet to help with the delivery of groceries, even in areas where it hasn't launched its dedicated grocery-delivery service Swiggy Stores. Other industry players, including Big Bazaar, Flipkart, and Amazon, are also working to prioritize the delivery of essentials and get them delivered as soon as possible.