Biotechnology start-up Zumutor Biologics raises $4 million: Details here
Biotechnology start-up Zumutor Biologics raises $4 million: Details here
Edited by
Ratnakar Shukla
Nov 28, 2019, 06:29 pm
2 min read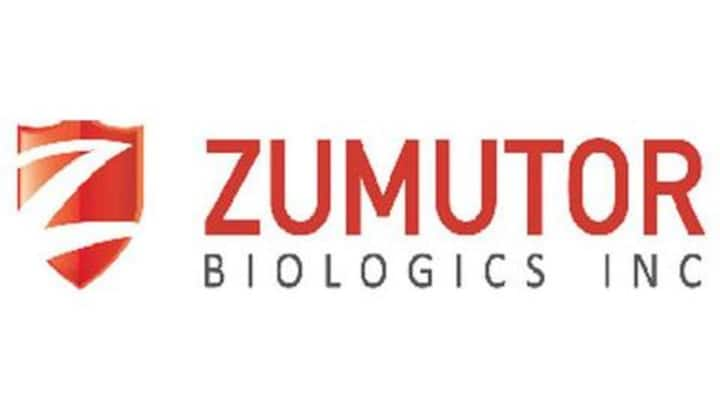 Zumutor Biologics Inc., a biotechnology start-up founded in Bengaluru, has raised $4 million in a fresh round of funding. The company is a leading player in the immuno-oncology space, which is a way to treat cancer by taking advantage of the body's immune system. The latest investment was led by giants like Accel Partners and Bharat Innovation Fund. Here's everything to know about it.
A bit about Zumutor Biologics and its work
Zumutor Biologics was started in 2013 by Kavita Iyer Rodrigues. However, the company shifted its base to the US in 2015. The start-up has two proprietary antibody engineering platforms to develop novel immuno-therapies that target innate immunity and regulate the tumor micro-environment. Besides that, the company has also licensed its product to treat breast cancer.
Here's what the investor said about Zumutor's approach
"The strong pipeline that Zumutor has developed could lead to breakthrough treatments for multiple cancers," said Ashwin Raguraman, founding partner at Bharat Innovation Fund, while speaking about their latest investment.
How the fresh funds will be utilized?
Notably, Zumutor Biologics will deploy the capital for the filing of a new drug for its lead molecule (ZM 008) in India. It will also use the funds during the first round of its clinical trials by the end of 2020. The start-up, which is currently headquartered in Massachusetts, has partnered with several global pharmaceutical companies to develop innovative products for fighting cancer.
Zumutor Biologics has raised approximately $20 million so far
Zumutor Biologics had previously received $6 million seed funding from a bunch of investors including Accel Partners, Aarin Capital, IDG, and KITVEN Fund. And, with this latest round, the total capital raised by the start-up now stands at around $20 million.