#CareerBytes: Five reasons why you should appear for GATE exam
#CareerBytes: Five reasons why you should appear for GATE exam
Aug 17, 2019, 08:31 pm
3 min read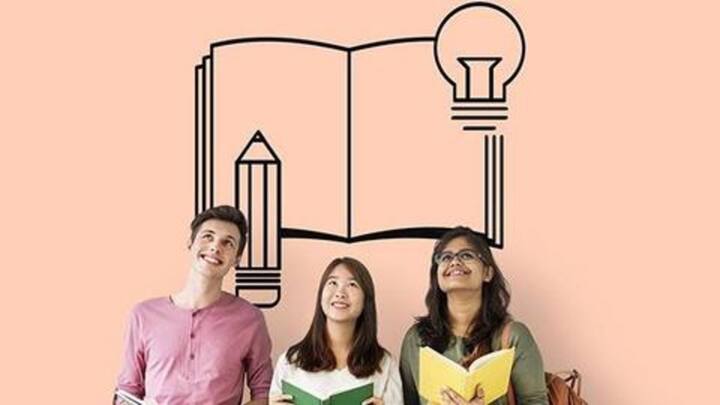 The Graduate Aptitude Test in Engineering (GATE) is one of the most competitive exams for engineering graduates in the country. The national-level exam is conducted for admitting candidates to postgraduate courses in engineering/technology. However, GATE scores are also used by Public Sector Undertakings (PSUs) for recruitment. Qualifying GATE opens up various career opportunities for candidates. Here are five reasons to appear for GATE.
GATE gives an opportunity to pursue postgraduation at top institutes
GATE is conducted for admissions to MTech/ME at premier institutes like the IISc, Bangalore, IITs, and NITs. It gives an opportunity to students to specialize and gain expertise in their area of interest at these dream institutes. Also, GATE scores are accepted by many state-run and private universities/colleges. Another advantage of GATE is that its scorecard is valid for three years for PG admissions.
After qualifying GATE, eligible candidates can get into foreign universities
Apart from premier Indian educational institutions, GATE-qualified candidates can also secure admission to postgraduate courses at some top foreign universities as the exam is also internationally recognized. At present, there are four foreign universities that consider GATE scores for admission. They include National University of Singapore (NUS) and Nanyang Technological University (NTU) in Singapore and Technical University of Munich and RWTH Aachen in Germany.
GATE scores used by PSUs for recruiting graduate engineers
Those who want to secure a PSU job after engineering can also benefit from qualifying GATE. Over 60 PSUs in India accept GATE scores to recruit candidates to various entry-level engineering posts. While some PSUs use GATE scores for direct recruitment, most companies shortlist candidates on the basis of their GATE scores following which they are required to undergo selection tests and interviews.
#4: High-paying jobs in R&D and other job opportunities
GATE also offers students who have cleared the exam with a high score an opportunity to secure high-paying jobs in the R&D sector. Top companies also hire students who are pursuing MTech/ME at premier institutes in good positions with great pay packages.
GATE also offers research and fellowship opportunities to candidates
Those who clear GATE with a good score are also eligible for the award of Junior Research Fellowship (JRF) and Senior Research Fellowship (SRF) in Council of Scientific & Industrial Research (CSIR) Laboratories. CSIR accepts many researchers through GATE for various projects. They can also earn a stipend of Rs. 15,000-20,000. GATE-qualified candidates can also get research fellowships at other government and private organizations.