Promote law, medical education in mother tongue: Amit Shah
Promote law, medical education in mother tongue: Amit Shah
Nov 30, 2022, 07:31 pm
2 min read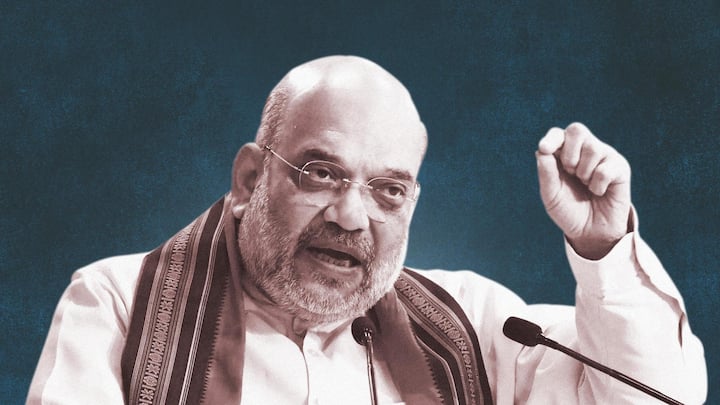 Union Home Affairs Minister and former Bharatiya Janata Party (BJP) president Amit Shah urged states to promote education in Hindi or other regional languages in medical, technical, and law genres. As per Shah, this way allows India to utilize the talent of all the non-English speaking students as well. The BJP leader also emphasized the importance of education in Hindi and regional languages.
We can use only 5% of the country's talent: Shah
The minister stated that by promoting learning in Hindi or other local languages, students could easily develop an original thought process if they learn in their mother tongue, promoting innovation and research. "Today, we can use only 5% of the country's talent but with this initiative, we would be able to use 100 percent talent of the country," Shah said.
States should translate curriculum to regional languages: Amit Shah
Shah also suggested that educating individuals in their mother tongue makes the learning process faster and easier. "Technical, medical, and law - all should be taught in Hindi and regional languages. All state governments should take initiative to properly translate the curriculum of these three fields of education into regional languages," Shah told the news agency PTI during an interview.
It's time to learn India's 'real history': Shah
Speaking about history education, Shah said that he had already urged students to "study 300 (Jannayak) people's heroes who were not given their due by historians and thirty such empires which ruled in India and established a very good model of governance." According to the home minister, it's time for people and students to learn about India's "real history."
Rewrite India's 'distorted' history: Shah to historians
On November 24, Shah encouraged historians and students to come forward and assist in rewriting history in the Indian context. The minister also revealed that the Narendra Modi-led government would back their efforts in reworking the "distortions" in Indian history. The BJP leader's remarks came during an event in Delhi on the occasion of Lachit Diwas.
'Who is stopping us from presenting history properly?'
"I am a student of history. I hear a lot of times that our history has not been presented properly and is distorted. Maybe that is correct, now we need to correct this," he stated on the occasion of war hero Lachit Borphukan's 400th birth anniversary. "I ask you—who is stopping us from presenting history properly and in a glorious manner," Shah added.